News / National
It's election time in Zanu-PF today
24 Mar 2023 at 23:08hrs |
Views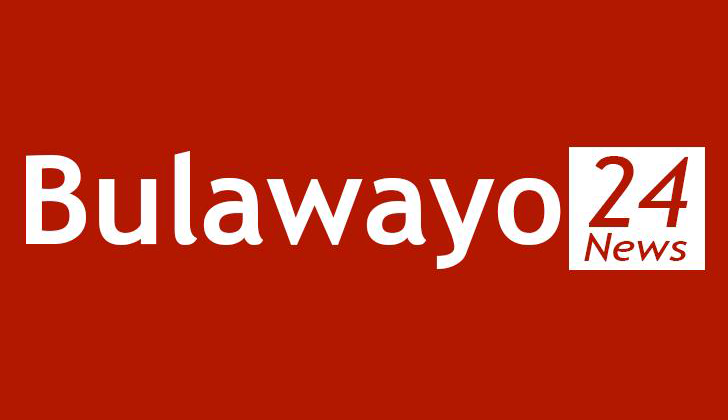 IT is all systems go for the Zanu-PF primary elections that will take place today in all provinces except Masvingo and Midlands in a contest to choose candidates to stand on the ruling party ticket in the forthcoming harmonised elections.
Zanu-PF Secretary for the Commissariat Mike Bimha yesterday said primary elections in Masvingo and the Midlands provinces had been deferred to tomorrow due to logistical challenges.
"All provinces except Masvingo and Midlands Provinces will conduct their elections tomorrow (today) Saturday 25 March 2023. However, Masvingo and Midlands Provinces will conduct their elections on Sunday 26 March 2023," he said.
By end of day yesterday, election material had been transported to polling stations festooned across the country where voters will use their national identity documents and party membership cards to cast their ballots.
Of the 47 candidates who lodged complaints with the party after approval of 99 percent of all submissions, 37 have been given the green light to slug it out with fellow comrades in an internal poll that is set to strengthen democracy in Zanu-PF.
Briefing the media in Harare yesterday, Bimha said the necessary logistics had been put in place for the polls.
"We are good to go and hope that our members will come in their numbers and vote for their candidates between 7am-4pm," said Bimha.
The cell registers which will be used as a voter's roll have already been distributed to all the provinces while transport to carry all the election material and the personnel who will assist in the voting process has been availed.
"We received complaints in writing and the ad-hoc special tribunal sat to consider 47 appeals and I am glad to report that out of the 47 appeals, 37 of these have been allowed to participate. They have now been recommended and approved. Only 10 out of the 47 have not been successful. These are candidates who did not meet the criteria," Bimha said.
The various provinces, he said, have now been advised of those additional members who have now been given the greenlight to participate in tomorrow's elections.
"We are calling on all those members who had submitted applications for appeals that they should check with their provinces. It's their right to know that they are going to participate and their supporters should also know that they are now considered to participate tomorrow," Bimha said.
The eagerly awaited Zanu-PF primary elections that were postponed last Saturday are taking place today with an array of candidates including those who were once in the opposition set to contest.
The primary elections were scheduled for the 18th of March but were later on postponed as the party was overwhelmed by the large number of candidates who wanted to represent it in the forthcoming general elections.
A total of 2 858 CVs were submitted, with 99,9 aspiring candidates making it through the vetting process.
Midlands province alone has a total of 1 429 CVs while Bulawayo has the lowest with 85 CVs submitted.
A number of candidates in the Midlands Province sailed through uncontested.
Party cell registers will be used as the voters' roll, while party district centres will be used as voting centres.
The party already has deployed Politburo members who will announce the names of successful candidates and monitor the election process in all the country's 10 provinces.
Those deployed are Elifas Mashaba (Bulawayo); Charles Tavengwa (Harare); Lovemore Matuke (Masvingo); Patrick Chinamasa (Manicaland); Kenneth Musanhi (Mashonaland Central); Mike Bimha (Mashonaland East); Christopher Mutsvangwa (Mashonaland West); Obert Mpofu (Matabeleland North); Richard Ndlovu (Matabeleland South) and Simbarashe Mumbengegwi (Midlands Province).
In Mashonaland East, the party's provincial chairman, Daniel Garwe, urged party members to be peaceful throughout the voting process and after.
"Campaigns ended yesterday and now we are making final logistics for our primary elections. We are ready to go. We are waiting for tomorrow now (today). Everything is in order," he said.
In Mashonaland West, the revolutionary party was yesterday finalising logistics for the smooth flow of the internal poll.
By yesterday, aspiring candidates were conducting last-minute campaigns with peaceful door-to-door campaigns and mobile rallies to lure the electorate.
The province registered at least 150 candidates who were given the green light by the ruling party's National Elections Directorate and Politburo to contest in the Parliamentary, Senatorial, Proportional representation, Women's quota and Youth quota.
Some of the heavyweights in the contest include the party's secretary for Information and Publicity, Ambassador Christopher Mutsvangwa, who is eyeing the Chegutu Senatorial seat against three other candidates; Mashonaland West provincial chairperson, Mary Mliswa-Chikoka who is seeking a second term for Hurungwe West constituency where she is battling it out with one female candidate, Chinjai Kambuzuma.
In Zvimba West constituency, sitting MP and Politburo member, Ziyambi Ziyambi, faces two candidates including Mercy Maruva Dinha.
Information, Publicity and Broadcasting Services Deputy Minister, Kindness Paradza, who is seeking another term as Makonde constituency MP, is battling it out with two other candidates including Makonde Rural District Council chairperson, Simbarashe Ziyambi.
Zvimba South incumbent and businessman, Phillip Chiyangwa, is headed for tough times as he battles it out with four candidates including Zvimba East legislator, Tawanda Tungamirai, who was affected by the delimitation exercise.
In an interview yesterday, Mliswa-Chikoka said the province was ready for the historic polls adding that all the candidates had vowed to maintain peace before, during and after the elections.
In Matabeleland South, teams from the Zanu-PF national elections directorate had by the end of the day yesterday started collecting voting material from the provincial party office in Gwanda.
Scores of party members will be battling to represent the revolutionary party in the harmonised elections in all 12 constituencies.
Previously, Matabeleland South had 13 constituencies and lost Bulilima during the recent delimitation process.
In most areas, the candidates were putting the final touches to the deployment of their polling agents in the elections which will be ward based.
Each ward has an average of two polling centres mainly schools, community halls and in some cases churches.
Source - The Chronicle