News / National
Robert Gabriel Mugabe International Airport now a gateway for smugglers
26 Mar 2023 at 20:28hrs |
Views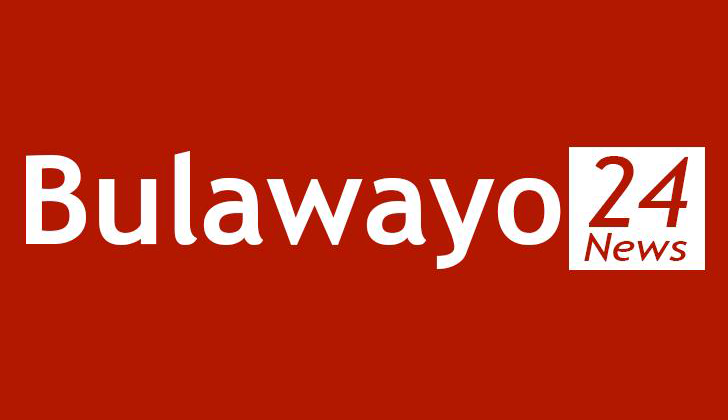 AFTER watching gold smugglers and money launderers breezing through Robert Gabriel Mugabe International Airport in Harare travelling to and from Dubai to deliver the proceeds of corruption in Al Jazeera's investigative documentary Gold Mafia, it has become even clearer that the country's biggest airport is now a gateway and paradise for smugglers, particularly gold.
As a major trading corridor, the airport —a gateway to Dubai and Johannesburg — is intricately bound up with patterns of human and goods movement, and consequently also with operations of smugglers who facilitate corrupt mobility.
This is happening while state security agents are sleeping on the job or at the centre of the criminal syndicates. The Harare airport is monitored by police, civilian intelligence and military intelligence services, but still smugglers outmanoeuvre them and do as they please.
For instance, the Minerals, Flora and Fauna Unit, a section of the police's Criminal Investigation Department mandated with monitoring and curbing illegal activities — particularly that involving precious resources such as minerals, parks and wildlife resources and public utilities and infrastructure — has offices at the airport.
The Central Intelligence Organisation (CIO) and military intelligence operate there too. However, runners of gold barons named in the film, such as Kamlesh Pattni, Simon Rudland and Ewan MacMillan, are seen in the footage walking in and out of the airport without being searched, while customs officers look aside.
In fact, immigration and customs officials seem to be familiar and comfortable with the smugglers, and do not bother them at all while they move their contraband through the airport to Dubai using Emirates (flights EK714 and EK713) as explained by South African Airways client services agent Moses Nango.
This means the airport is also a gateway for human and drug trafficking, besides illicit financial flows. The human smuggling economy is one of a range of illicit markets which exploits the enhanced connectivity facilitated by airports, in this case to coordinate irregular flows of people.
The airport facilitates and preys upon the innate drive of people to seek out livelihoods, security, and opportunities, both for internal and transnational migration. For refugees, and those on the move due to conflict and violence who have not satisfied a state's asylum requirements, and who are therefore not recognised as refugees, cities and their airports offer a temporary haven, an administrative hub for those submitting asylum claims, and a place to connect with smugglers for those using them as a stepping stone for longer cross-border journeys. Corruption lubricates illegality and criminality.
Entrenched corruption at points of entry and exit, and at national borders, facilitate the movement of illicit flows through cities and between countries. Patterns of corruption are first created to facilitate the movement of higher value illicit goods, such as gold or proscribed drugs. Smugglers rely on a system of bribes paid to customs officers at airports to border officials at national crossings and checkpoints. Once entrenched, this systematic corruption can then also be used to facilitate the irregular movement of people. In many contexts the same route and transport mechanism will be used to move illicit commodities and people, sometimes in opposite directions. This ensures profit is made on both legs of the journey by the smugglers. In 2021, police in Harare have arrested a CIO operative, Chamakandiona Nyahunde, also known as Vincent Moyo, for assisting a for mer aide of Zimbabwe Miners' Federation president Henrieta Rushwaya to smuggle 23 pieces of gold worth R11 million (US$782 712) to South Africa.
Tashinga Nyasha Masinire was arrested at OR Tambo International Airport in Johannesburg by the Hawks, South Africa's serious organised crime investigation unit, after a scan of his luggage by the South African Revenue Service customs section at international arrivals.
South African police said Masinire failed to declare the gold and did not have any permit or licence authorising him to be in possession of the mineral. The Hawks were called in to effect the arrest and conduct further investigations.
Masinire appeared in court where he was granted R100 000 bail. He was eventually fined and let go. However, following the arrest police in Zimbabwe had launched investigations to establish how Masinire had smuggled the gold, leading to Nyahunde's arrest.
Home Affairs minister Kazembe Kazembe then revealed that preliminary investigations and closed-circuit television images showed that Masinire walked into the airport without luggage. This suggested that he could have been assisted by airport staff or security personnel.
National police spokesperson Paul Nyathi told The NewsHawks at the time that local law enforcement are collaborating with the International Criminal Police Organisation (Interpol) to investigate the case.
Airports Company of Zimbabwe boss Tawanda Gusha said work to enhance security at the country's airports was in progress.
"We are however working on improving the monitoring and screening of passengers at the airports. Interpol installed facial recognition systems at the airport. We are working to ensure that those systems are monitored 24/7."
In October 2020, Rushwaya was nabbed at the airport trying to smuggle 6.09kg worth US$366 000 to Dubai. She was arrested in the departure lounge after going through all formalities, including security clearance, after being assisted by President Emmerson Mnangagwa's security aide Stephen Chenjerai Tserayi and CIO operative Raphios Mufandauya.
Rushwaya's accomplice, Gift Karanda, also of the Zimbabwe Miners' Federation, claimed that the gold belonged to First Lady Auxillia Mnangagwa and her son Collins, although the suspect later said it belonged to a Pakistani businessman, Ali Mohammed. Investigations resulted in the arrest of two senior police officers from the Criminal Investigations Department's Minerals, Flora and Fauna unit, Superintendent Douglas Shoko and Detective Chief Inspector Paul Chimhungu, who were accused of tampering with court documents that incriminated Mohammed, implicated by Rushwaya as the organiser of the smuggling attempt.
They were charged with criminal abuse of duty. Smuggling through the country's airports continues to be rife despite the heavy presence of state security agents.
Officials reveal that apart from state security agents, diplomatic passport holders are also involved in facilitating smuggling. Mnangagwa's Presidential Envoy and Ambassador-at-Large Prophet Uebert Angel is caught in a storm after promising to use his diplomatic passport to smuggle and clean US$1.2 billion for Chinese mafia.
This is in the Al Jazeera investigation. A report by a global research group, the International Crisis Group, estimated that Zimbabwe is losing at least US$1.5 billion a year through the smuggling of gold, mainly to Dubai. Kazembe and other officials have previously said Zimbabwe loses US$100 million worth of gold every month through international smuggling rings and the country's porous borders.
Source - thenewshawks