News / National
Strive Masiyiwa - Kamala Harris Zambia secret meeting raises eyebrows
01 Apr 2023 at 13:53hrs |
Views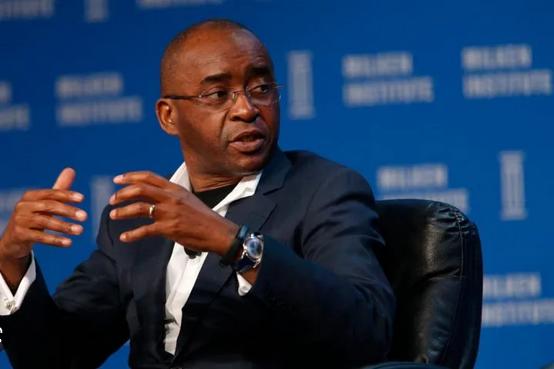 Information trickling from Lusaka, Zambia indicate that Strive Masiyiwa, founder and chairman of Econet Wireless Global Ltd and first female and black US Vice President Kamala Harris held a secret meeting on Friday at a private location in Zambia to discuss some undisclosed information.
Harris has been on a whirlwind diplomatic tour of Africa while Masiyiwa reportedly said he is in the country to inspect his joint venture company, in Zambia, with Copperbelt Energy Corporation (CEC), called Liquid Telecom Zambia.
Speaking to this reporter Political analyst John Mbizvo said the secret meeting between Masiyiwa and Harris was some smoke whose fire must be closely monitored.
"The meeting that we hear took place in Lusaka between Masiyiwa who is known for funding opposition political parties in Zimbabwe and the United States of America Vice President at a African neighbouring country which is ruled by a political party that is hostile to revolutionary parties must not be treated as child's play.
"It must be noted that the meeting of the two happens after the neighbouring Zambia allowed for an establishment of an American military base and the visit of AFRICOM Commanders.
"Let us not forget that it is the same Masiyiwa who was quoted in Wikileaks that he was quietly floating an idea to shift executive power from the then President Mugabe to a technocratic Prime Minister and he may want to do the same to President Emmerson Mnangagwa. Masiyiwa stays in the Western world if he wanted to meet Harris he would have just jumped next door. What we are seeing here is that there might be a plot to distabalise Zimbabwe using Zambia as a springboard."
In 2019 Professor Jonathan Moyo said the Econet Boss hatred for the country emanated after a dispute over a shoddy job that Masiyiwa's Retrofit company did at the former President Robert Mugabe's rural home in Zvimba!
When Harris was elected Vice President Strive said: It's a REALLY BIG DEAL FOR ME.
Source - Byo24News