News / National
Sikhala denies inciting public violence
26 Apr 2023 at 20:17hrs |
Views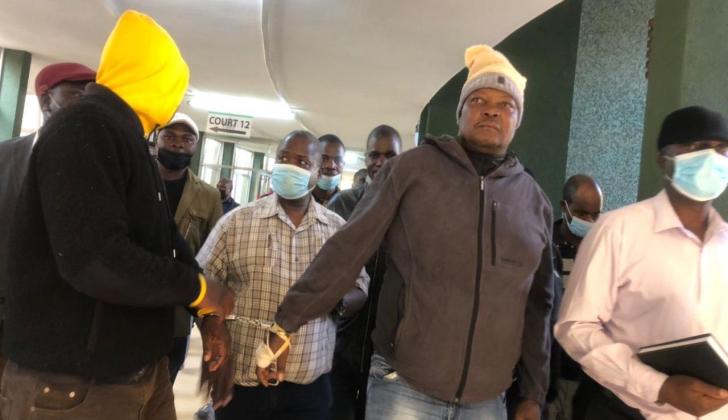 OPPOSITION legislator, Job Sikhala, has denied charges of posting a video inciting people to riot over the killing of activist, Moreblessing Ali last year.
Sikhala was appearing in court alongside his co-accused Godfrey Sithole, a fellow legislator, before Harare Magistrate Tafadzwa Miti on charges of inciting public violence.
Sikhala was represented by Harrison Nkomo and Jeremiah Bhamu and Sithole by Oliver Marwa.
In his submissions, Sikhala through his lawyer denied posting a video inciting people to engage in acts of public violence over Ali's death.
There was violence at her funeral in Nyatsime, and Sikhala was implicated.
"The first accused (Sikhala) expresses the need to allow freedom of expression. He doesn't own the cars used on the day stated and he didn't drive along the road being referred and he didn't meet the second accused (Sithole). He never assaulted any person or damaged any vehicle and the accused person is asking for his acquittal," said Nkomo.
During cross examination, the witness, Edmore Runganga who is also a police officer, told the court that Sikhala and Sithole's case emanates from a video posted between June 11 and 12, 2022.
In the video, Sikhala was heard calling for revenge over Ali's death.
"We analyzed the wording in the video and concluded that they were inciting public violence. It appeared to us that there were already people mobilised to act on these revenge tactics, and on June 14, 2022 people aligned to the Citizens Coalition for Change (CCC) went into Nyatsime and engaged in public violence," said Runganga.
The State asked the court to view the video in another courtroom, but the defense declined.
"We have not seen the link and we can't trust that what the police saw is a genuine video and not some fake video circulating on social media," said Marwa.
The case was postponed to May 16.
Source - newsday