News / National
King Mambo weds in South Africa
28 May 2023 at 08:02hrs |
Views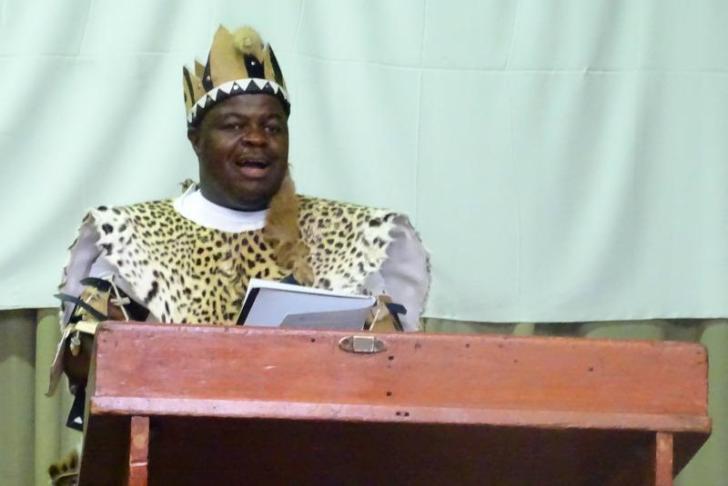 KING Mambo yesterday tied the knot with a South African, Queen Zandile Mhlambi, at a colourful ceremony held in the neighbouring country.
In 2020, King Mambo married his then second wife, Queen Ndlovukazi Priscilla Percy Ndlovu, before his first wife, Queen Ndlovukazi Nomalanga Ndiweni-Moyo, passed away in January 2021. When he wedded his then second wife in 2020, King Mambo said weddings would become a regular occurrence for him, as in Lozwi/Rozvi culture, kings do not stop marrying.
Born Mike Moyo, King Mambo who is also referred to as Ilitshe Aligiqiki, had a traditional installation ceremony attended by 80 chiefs drawn from across the country in 2020 at his homestead in Umzingwane district, Matebeleland South Province, thereby reviving the Mambo dynasty which had been dormant for years. King Mambo's spokesman Chief Talaunda, born Martin Moyo, said as the monarch's subjects, they were excited about his marriage to Queen Zandile Mhlambi.
"We as King Mambo's historical Rozvi State, Dzimbahwe now Zimbabwe are very pleased and excited about the King's wedding to the Second Queen in South Africa. We eagerly await the Zimbabwe side part of that wedding which is going to be a traditional one soon. The King as a national traditional leader works in line with our traditions, culture and most importantly our spirituality," he said.
Chief Talaunda used the occasion of the King's wedding to highlight the fact that since the King's traditional anointing in 2019, the monarch has been on his toes reviving the nation's traditional culture and spirituality. Traditional leadership chiefs, headmen and kraal/cluster heads and culture steering committees have been established in Bulawayo and work is in progress in Harare and other urban areas to make up similar committees.
"The King is in talks with the Government to come in with the official appointment so that we may contribute to the country's leadership. These structures assist with easy dissemination of information and to make sure the cultural activities are organised and co-ordinated, like picking up of bones in the bush and traditional prayers for the rain," said Chief Talaunda.
Chief Talaunda added that King Mambo was keen to reduce crime among the youths, as well as drugs and substance abuse, and would soon approach the police for collaboration.
The spokesman said they were also lobbying the Government to set up an organ for shrine keepers that will look after national spiritual shrines.
"We are lobbying the Government for the keepers of major shrines, in places like Njelele. These people will preside over these sacred shrines and small areas around the shrines to avoid interference from other traditional leaders. These shrine keepers are chosen by spirit mediums according to our traditional spirituality. We will resource them so that they do not charge entry and thanksgiving fees and for all people to go there for ancestral prayers for free, which is consistent with our traditional spirituality," he said.
Source - The Sunday News