News / National
Parly mulls returning voter registration to RG's Office
30 May 2023 at 06:42hrs |
Views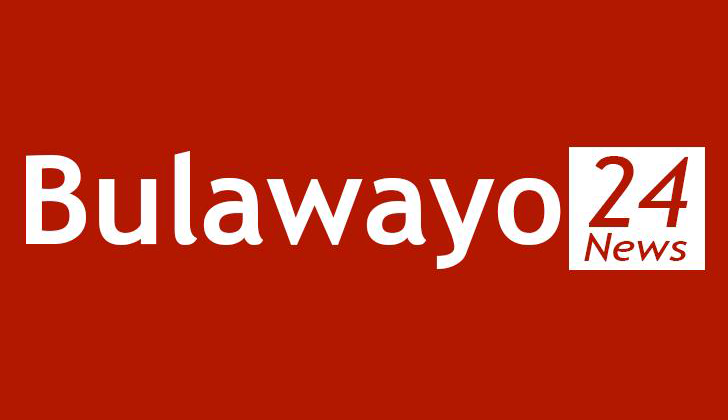 The position taken during the inclusive Government to migrate voter registration from the Registrar-General to the Zimbabwe Electoral Commission has created a lot of red tape through duplication of duties, Parliament has been told.
Opposition MPs during debate on the Electoral Amendment Bill suggested that voter registration should be automatic with national registration, a view that had the sympathy of Justice, Legal and Parliamentary Affairs Minister Ziyambi Ziyambi.
But he noted the present system with the migration from the RG's office to ZEC was driven by the opposition after then MDC-T made it clear they distrusted then Registrar-General Mr Tobaiwa Mudede.
He said the position was untenable given that ZEC was relying heavily on the RG's office regarding information and birth and death registration data, when it wants to update the voters roll.
Minister Ziyambi said this recently in the National Assembly during debate on the Electoral Amendment Bill which is currently at Committee Stage where legislators were debating clause by clause of the Bill.
The Electoral Amendment Bill will operationalise the latest constitutional amendments for the election of 10 youth members of the National Assembly, one from each province, as well as the continued election of 60 women, six from each province, to the National Assembly under a party-list system.
It will extend the new constitutional provisions for the election of women on a party-list system to provincial councils and local authorities, and will prevent people from being nominated for election if they have been convicted of certain offences.
The Bill seeks to stop the use of driver's licences as proof of identity by persons who register as voters and those who obtain ballot papers at polling stations.
During debate, Kuwadzana MP Mr Chalton Hwende had tabled amendments to the Bill calling for electronic voter register to be kept by both ZEC and the RG's office that will allow automatic registration as a voter as a person acquires their national identity card.
Harare North MP Mr Allan Markham had weighed in saying the current document issuance blitz by the RG's office where they documented 1,8 million people should have automatically led to those people registered as voters.
In his response, Minister Ziyambi said the proposed amendments from the opposition were not a bad idea.
"This is not a bad amendment but it is historical. I want to give a background to this. There is so much mistrust in the person of Mudede to the extent that people from the other side (opposition party) said we do not want anything to do with him and because of the compromise, we then said okay, let us have ZEC being the registrar of voters but technically it is costing this country a damn lot of money because the system that is at the Registrar-General is biometric. It can do exactly what ZEC is doing," said Minister Ziyambi.
"Over and above that, ZEC currently cannot function without the Registrar-General. If they want to update their voters' roll to remove those that are deceased, they have to go and clean their system through the Registrar General's office. If they want to know who is now 18, they have to go through that system. In fact, we created this because of our mistrust yamudhara and we threw away the baby with the tub (bath water)."
Minister Ziyambi then suggested that debate on the Clause be deferred to allow further consultation.
"So, my suggestion is, it is not put under the Commission and the Registrar-General.
"In fact we can park this and continue with it because we need to refine it and get further instructions. There is no need for the Commission to do voter registration. It is actually better to have the separation. The registrar of voters, being the Registrar General, makes sense but let us park it. What even Hon. Markham was saying makes sense. When the Registrar General was going, it was biometric registration and he could have easily said okay, do you want to be registered as a voter and the person will say yes and he is registered," said Minister Ziyambi.
Debate on the Bill is expected to resume today after the National Assembly held a marathon sitting where it considered several proposed amendments mainly from the opposition CCC legislators.
Meanwhile Harare Residents hailed the opening of the voters roll to be used in this year's harmonised elections for inspection by the Zimbabwe Electoral Commission (ZEC).
The inspections are being carried out at all polling stations while voters are also checking their names using the USSD code *265# if they are Econet or Net One subscribers.
Mr Togarasei Chibanda of Warren Park 4 said he was impressed by the assistance being offered at polling stations.
"I checked my name at Warren Park 4 primary school and it took me less than five minutes to verify my details" he said.
Belinda Chuma of Highfield hailed the checking of the voters roll using the USSD code.
"The use of mobile phones to verify our names on the voters roll saves us time as it is enabling us to do it in the comfort of our homes'' she said.
Gogo Chaunza of Mbare said she was directed accordingly by the inspectors at polling station.
"My name was not found in the voters roll, but I was advised to visit district offices for verification" said Ms Chaunza.
The exercise started on May 27 and is expected to end on May 31.
In a statement last week ZEC chief executive Mr Utloile Slaigwana said people should bring their national identity cards (metal, plastic or waiting pass with holder's picture) or valid passport.
Source - The Herald