News / National
Patriotic Bill 'helps Zanu-PF cling to power'
09 Jun 2023 at 06:33hrs |
Views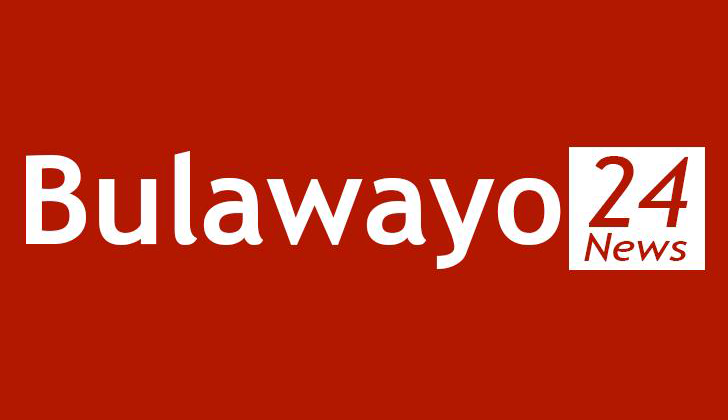 THE Patriotic Bill, which is currently going through requisite processes before enactment, will not serve Zimbabwe's interests, but help the ruling Zanu-PF consolidate its hold on power, political analysts said this week.
Parliament last week passed the Bill, which also sailed through Senate, and now awaits President Emmerson Mnangagwa to sign it into law.
Zanu-PF dominates both the National Assembly and Senate, and is expected to leverage on this strength to push through the Bill. But several sections of the proposed law have triggered an outcry, which many critics saying if passed in its current form it may give authorities powers to close the democratic space and stifle human rights.
If signed into law, the Bill will authorise the National Prosecuting Authority to prosecute anyone who, at its discretion, undermines or uses false statements to paint a negative picture of Zimbabwe to foreign governments.
But this week, analysts who spoke to the Zimbabwe Independent denounced the Bill, which also gives authorities rights to prescribe the death penalty on those convicted.
Several thinkers warned that Zimbabwe's ruling party would manipulate the law, which they doubted is meant to serve the country's interests as portrayed.
Legal practitioner and researcher Sharon Hofisi said the definition of "patriotism" will be problematic.
"Any form of patriotism that is not informed by universal rights-based norms is difficult to accept," Hofisi said this week.
"Its legitimacy is political party-driven. If Zimbabwe is to have impartial patriotism, appealing to universal human rights norms, it should shun loyalty patriotism where one political party defines what is patriotic or unpatriotic."
Hofisi argued that Zimbabwe, as a constitutional democracy, should have 'constitutional patriotism'.
"Unfortunately, the political system in Zimbabwe allows a party that controls the majority to consolidate its power using legalism and legalistic power structures such as amending the law or coming with monstrous laws that may drive the country down the pariah state," he said.
Hofisi said that countries that have enacted patriotic laws have not imposed "patriotism" on their citizens.
"The United States has such laws, but the Democrats or Republican governments cannot impose it on anyone … to muzzle or suppress dissent," Hofisi told the Zimbabwe Independent.
Effie Ncube, a leading political analyst, described the Patriotic Bill as "terrible".
"It is a blueprint of oppression, repression and despotic rule," he said. "It goes against the principles enshrined in the Constitution and would make Zimbabwe a pariah. Whatever the law says regarding murder, rape cases and drugs is overridden by the unbearable stink coming out of aspects pertaining suppression of dissent and freedoms of expression."
He noted that if passed into law, the legislation was likely to target democracy and human rights activists, and further unsettle the economy.
"The result will be higher unemployment, poverty, hunger and shortage of foreign currency," he said.
However, United Kingdom-based lawyer, Masimba Mavaza, a staunch Zanu-PF supporter, defended the proposed law. Mavaza said it was necessary to build patriotism through legislation.
"When a national gets lost, we need to find and bring him back to the fold," Mavaza said. "It is necessary to have a patriot created by legislation. True patriotism, like in every country, is a mandatory responsibility. We are encouraged to suffer in the name of democracy and human rights (by the West). Now America and the West, with the unending support from the Citizens Coalition for Change, have started blaming the upcoming Patriot Act as a vehicle of oppression and abuse of power.
"How can any person say 'I love you' to death so let me create a way (Western sanctions) for you to die defending your life against yourself. We must never be fooled and be told that our own government is the one killing us. Sanctions are evil and have no moral justification."
Mavaza said the Patriot Bill was a big, broad law, which does not only deal with surveillance or limiting rights.
"This Act must be passed as a matter of urgency. There are so many controversial programmes in the western world, which remain in effect. True patriotism ought to…flow from one's blood. Zimbabwe is the only country we call ours. Regardless of where we could be, we must always seek to build and show case Zimbabwe," he said. "We must be proud of being Zimbabweans and we must defend our country with our last drop of blood."
In August 2020, a motion for a Patriot Bill was tabled in the parliament.
Politicians said it was meant to promote and guard the national interests through criminalising acts that campaign against Zimbabwe.
Mavaza said it was sad that the Bill had until now not been made enacted.
"This has taken too long and it must be enacted into law now. Zimbabwe is limping from wounds caused by its own children. This must stop," he said.
Source - the independent