News / National
Mthuli Ncube remains mum as Zimdollar crashes
22 Jun 2023 at 08:44hrs |
Views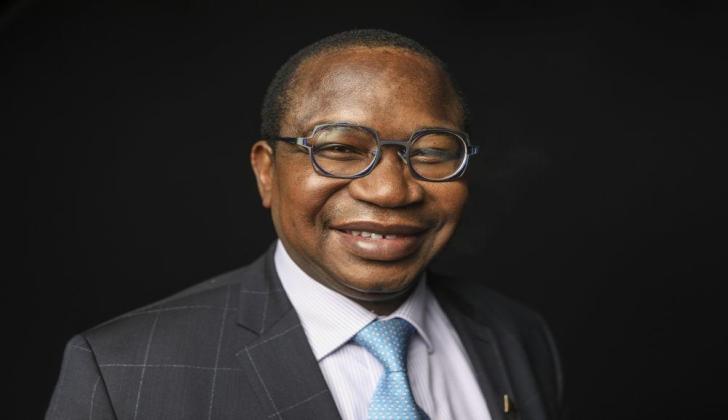 FINANCE minister Mthuli Ncube's failure to update the nation on the state of the economy, despite several calls by legislators, shows the typical arrogance associated with Zanu-PF leaders when confronted with national crises.
Last month, Ncube introduced a raft of measures to stabilise the exchange rate and macro economy at a time the mismatch between the official and parallel market rates has seriously widened. The measures however resulted in the local currency losing value on both the formal and informal markets.
The dramatic collapse of the Zimbabwe dollar has triggered a wave of price increases, with basic commodities now priced beyond the reach of many. According to statistics by the Consumer Council of Zimbabwe, a family of six now needs ZW$1 million every month.
In addition, the country has also been hit by shortages of basic commodities in formal retail chains as the collapse of the local currency triggers hoarding and arbitrage opportunities.
To stimulate appetite for the Zimbabwe dollar which has largely become elusive as retailers now demand hard currency, Ncube urged government departments and agencies to accept payments in local currency.
But critics have said this may fuel corruption and lethargy in service delivery. The Finance minister also announced full retention of domestic foreign currency earnings, transferred external loans from the central bank to Treasury and lifted a ban on imports of basic commodities.
Since introducing the measures, which have contributed to unabated inflation, Ncube has gone qui[1]et, despite numerous calls by MPs that he present a ministerial statement on the state of the economy. Political analyst Rashweat Mukundu says Ncube's arrogance has been mirroring that of Zanu-PF leaders who feel they are not accountable to anyone.
"First of all, there is failure by Mthuli in terms of stabilising the economic crisis that we are facing, evidenced by the runaway dollar which has lost value on a daily basis, resulting in the price increases and the suffering that we are seeing," Mukundu told The NewsHawks.
"And of course, using the Zanu-PF approach, he does not feel like he is accountable to anyone, so the demand by Parliament that he come to explain the challenges that Zimbabwe is facing is well in order.
"But of course, the level of arrogance which is a hallmark of excellence by the Zanu-PF leadership, which senses or feels that whatever good or bad they are doing, they are not accountable to anyone. So, his failure thus far to appear before Parliament regardless of the re[1]quest is an indication of the arrogance that characterises the Zanu-PF government," he said.
From furnishing Parliament with ministerial statements, to giving crucial national updates, Zanu-PF officials have constantly been found on the wrong side. For instance, President Mnangagwa has been critisised for failing to comment over the Gold Mafia scandal, which exposed how individuals close to him have been smuggling gold and laundering money with government collusion.
In an interview with The NewsHawks in April, Mukundu said Mnangagwa's silence shows the level of impunity and disregard for decency in this country.
"So, for me, it is a finger that is being pointed to the people of Zimbabwe, the middle finger that there is nothing you can do. The sad thing is that there is no leadership, because the leadership should have come out to clearly say there is something that needs addressing," he said.
The same trait is being exhibited by Ncube who has on several occasions failed to present Parliament with a ministerial statement on state of the national economy.
Political analyst Vivid Gwede says Ncube's failure to give an update on Zimbabwe's ailing economy speaks volumes about his performance as Treasury chief.
"Since taking over the ministry, it is evident that Mthuli Ncube has failed to turn around the economy. That explains his deafening silence and reclusive attitude because he has lost control," Gwede said.
The Zimdollar's crash is weighing heavily on workers, whose disposable incomes have largely been eroded by inflation, which this week reach a new world record of 1 220% per year, according to economist Steve Hanke.
Workers have been receiving local currency salaries, rendered worthless, with over 70% of trans[1]actions now in United States dollars, according to the national statistical agency, ZimStat. Last week, Kuwadzana East legislator Chalton Hwende highlighted the plight of workers in yet another call for Ncube to bring a ministerial statement on the state of the economy.
"My point of privilege is based on a ruling that you made three weeks ago for Minister Mthuli Ncube to bring a ministerial statement on state of the econo[1]my. When you made the ruling, the exchange rate was pegged at ZW$1 000 against the United States dollar. Today it is around US$1:ZW$7 000," said Hwende.
"As I was coming here, I met an army sergeant. His payslip is insufficient to buy 1 kilogramme of T-bone (meat). They are getting ZW$86 000 (US$11.50) in monthly salary. With the current situation, the Finance minister will be paying salaries. So, this means people are going to get paid the same salaries they were given last month. With the current situ[1]ation, we would have failed as Parliament if he fails to come to give an update on the economy.
"We would have failed if we fail to bring the Finance minister to Parliament. This is because the parliamentarians do not have anything to do with salaries. When they go out, they come back with US$10 000 in allowances. That is why they do not come to Parliament to answer questions on Wednesday," he said.
Ncube is yet to make a statement on the state of the national economy which has been gradually sinking, with no signs of recovery.
Source - newshawks