News / National
Mnangagwa refuses to sign PVO bill
20 Sep 2023 at 19:54hrs |
Views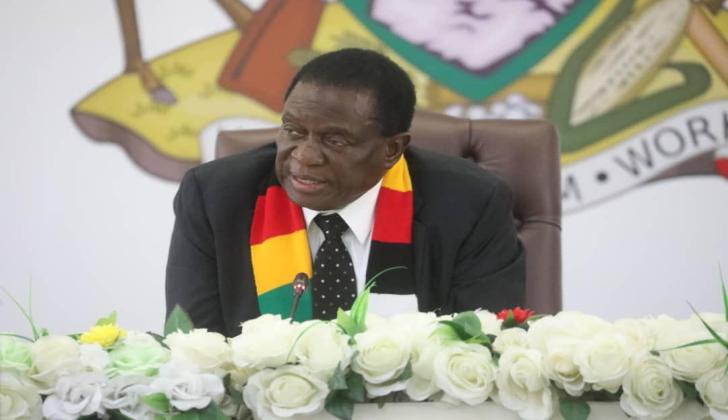 President Emmerson Mnangagwa has refused to sign the contentious Private Voluntary Organisations (PVO) Amendment Bill into law and has sent it back to parliament for reconsideration. United Nations experts had urged Mnangagwa to reject the bill, which they argued would severely restrict civic space and the right to freedom of association in Zimbabwe.
The Senate passed the bill on February 1, 2023, but it has been awaiting Mnangagwa's signature since then. Mnangagwa has returned the bill to parliament with reservations, invoking section 131(6) of the Constitution. The specific reasons for his referral are not yet known.
The bill had faced strong opposition from rights groups and lawyers who argued that it granted disproportionate and discretionary powers to the newly established Office of the Registrar of PVOs. The Registrar would have the authority to approve or reject the registration of PVOs with limited avenues for judicial recourse. Additionally, the bill's requirements would have immediately rendered existing organizations operating lawfully as trusts and associations illegal.
Justice Minister Ziyambi Ziyambi, who championed the bill in parliament, contended that it was necessary to prevent PVOs from interfering in the country's political affairs and to restrict them to their designated mandates. PVOs that violated the law would have faced deregistration.
The bill will now be reconsidered by the National Assembly, which must either amend it to address the president's concerns or pass it, with or without amendments, by a two-thirds majority. If passed again, the bill will be sent back to the president for assent or referral to the Constitutional Court for an opinion on its validity.
Rights groups and the United Nations had criticized the bill for its restrictive clauses on non-governmental organizations. UN experts expressed concerns about the law's vague provisions, restrictions on obtaining funding, and implications for freedom of association. They urged Mnangagwa to reconsider the legislation, stating that it would further shrink civic space in Zimbabwe and potentially violate international human rights obligations.
Source - zimlive