News / National
Mbeki says Mnangagwa must do 'what's in the best interests of Zimbabweans'
21 Sep 2023 at 20:47hrs |
Views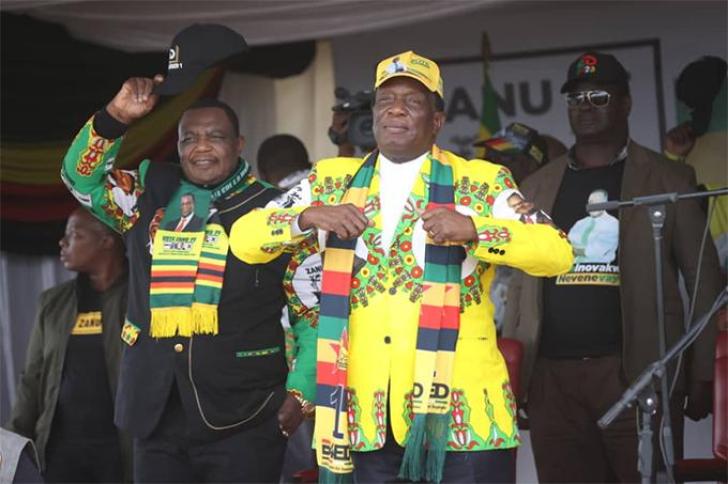 Former South African president Thabo Mbeki has suggested that President Emmerson Mnangagwa should consider the best interests of the Zimbabwean people in order to navigate the country's challenges following the disputed elections held last month. While speaking with the SABC in New York, where he is participating in United Nations meetings, Mbeki did not propose specific solutions but hinted at the potential for a power-sharing government, similar to the one he facilitated in 2009, to address the ongoing political crisis that is exacerbating Zimbabwe's enduring economic woes.
Mbeki highlighted the need for leaders to prioritize the well-being of their nation over their own political positions, drawing parallels with his own experiences. He noted that, despite having the option to resist decisions that went against him, he ultimately chose to cooperate with a contentious ruling, as refusing to do so would have created a significant crisis for South Africa.
Regarding the current situation in Zimbabwe, Mbeki mentioned that SADC troika chairman Hakainde Hichilema, the President of Zambia, still needs to make a decision based on the report of the SADC election observer mission. This mission had concluded that the elections did not meet regional and international standards for democratic elections.
Mbeki recalled the response to the disputed 2008 elections in Zimbabwe, when political parties agreed to form a government of national unity in the wake of violence and electoral turmoil. He suggested that such a move may be a suitable response to the current challenges.
The Zimbabwe Electoral Commission (ZEC) declared Mnangagwa the winner of the August 23 elections with 52 percent of the vote, while his rival, Nelson Chamisa, received 44 percent. However, foreign observers noted various irregularities, including intimidation, arrests of local election monitors, disruption of opposition rallies by the police, compromised judges, and a lack of transparency by the ZEC.
Mnangagwa has formed a cabinet and is determined to serve a second and final five-year term. In contrast, Chamisa's Citizens Coalition for Change is demanding a rerun of the election under the supervision of SADC and the African Union.
On the sidelines of the United Nations General Assembly, Mnangagwa sought meetings with SADC chairman Joao Lourenco (the President of Angola), South African leader Cyril Ramaphosa, and Mozambican President Filipe Nyusi. This effort appears to be aimed at securing their support as his government attempts to challenge the SADC observer mission's report. Mnangagwa and his Zanu-PF party are concerned that Hichilema, who boycotted Mnangagwa's inauguration on September 4, could call for an extraordinary summit to discuss the observer mission's findings and potentially raise questions about Mnangagwa's legitimacy.
Source - zimlive