News / National
Zimbabwean born businessman detained in Zambia for a week over a car
24 Sep 2023 at 09:48hrs |
Views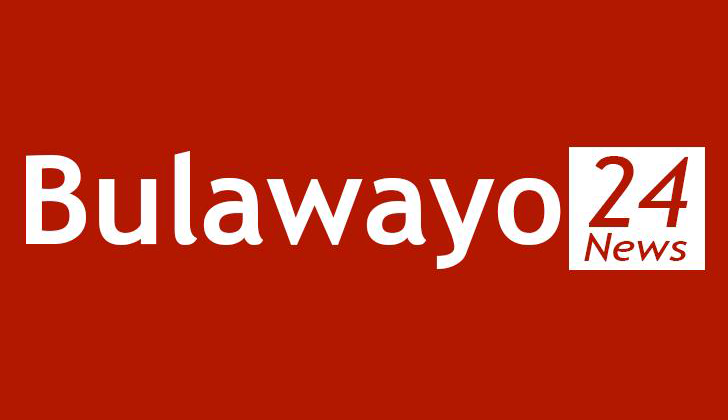 WHEN Sikhumbuzo Manduna left South Africa for Zimbabwe en route Zambia in his sleek orange Ford Ranger in early August on a business trip to attend to urgent haulage truck issues in Lusaka, he did not know he was heading for a stormy mission across the mighty Zambezi River.
It was calm from Johannesburg to Harare all the way to Chirundu on the border with Zambia along the Beitbridge-Harare-Chirundu highway which is currently under renovation; the gateway and route to the interior from the south.
Armed with all the documents needed for him to cross borders without any problems – his Ford Ranger is permitted to be driven in South Africa, Zimbabwe, Botswana and Zambia – Manduna crossed the Limpopo River through Beitbridge into Zimbabwe and spent a few days in the country on business before proceeding to Lusaka on 23 August.
When he got to Chirundu, he thought it was going to be a simple procedural sail through into Zambia to meet freighters and loaders of goods for his trucks that ply the Johannesburg-Harare-Lusaka route to cut off superfluous middlemen who were charging unsustainable fees and associated costs for a cost-effective and smooth supply chain.
"I left Johannesburg on 9 August and arrived in Zimbabwe the same day to check on my business interests there before proceeding to Zambia on 23 August. When I got to Chirundu, I was relaxed knowing that all my papers were in order. I was driving a Ford Ranger which I had bought through Capitec Bank. All the documents were in order, showing that I had permission from the bank to drive the car through South Africa, Zimbabwe, Botswana and Zambia where I do business," Manduna said.
"When my turn came for me to present my papers at the border official, I confidently did so thinking it was just going to be a mere formality because I had everything needed and was pressed for time, but it wasn't to be. I was ready to hand onto the border official my papers to avoid scrambling and wasting time, but she started asking me a barrage of questions about the car - asking who was the owner, where the papers were and whether or not it was a stolen, things like that.
"After some moments, the lady took my papers into her office where she started calling; it would be three hours before she came back to me. At around 18:30 hours she called me into her office. Just when I thought the worst was over, the real ordeal was just about to begin.
"Little did I know that for those three hours when she claimed she was checking my papers and verifying to ensure the car was not stolen, she had been organising police from Lusaka to come for me.
"As we were arguing on the issue after I had presented my passport, car documents, bank papers, insurance records and company details since the vehicle was registered under my company, police arrived in style with blue lights in a Madza BT50; five police officers, three armed with AK-47 assault rifles. The customs officer pointed at me and said that is the guy claiming to be the car owner. I was shocked by what subsequently followed. Police pounced on me and said I was under arrest. I demanded that on top of the papers I had presented, I should be allowed to call my insurance firm and the agent I deal with, which I did. The insurance explained that the car was legitimately bought through Capitec and they had all the papers, which they were ready to send to the border officials if needs be. All that was rejected."
Manduna added: "Police then told me they were now taking me to Lusaka to deal with the matter because they suspected the car was stolen even when all documents showed that assumption was false. They drove me in their car as they refused me to even sit in my own car. When we got to Lusaka Central Police Station, I was told the boss named Chomba wanted to see me but it could only be the following day which meant I had to be detained in cells, which they did. I was removed from the cells the following day to see the said boss around 9:30am.
"Upon his arrival, he was confrontational; he seized my car keys and the car itself, demanding that I should prove the vehicle was mine. I was told the arresting officer was Detective Constable Mthengwa. So we had to restart the process of providing documents all over again. I gave them all the documents, called my insurance firm and showed them emails between the bank and myself, proving that the car was bought through the bank which had to approve my driving of the vehicle outside South Africa into Zimbabwe, then Zambia.
"Interpol was also brought into the fray. On Monday, 28 August, Captain Pieter De Villiers sent an email to Lusaka Central Police Station saying the car was not stolen. Remember I had been in detention for five days at that point without a charge. Arbitrary detention. Just imagine the pressure and anger."
De Villiers wrote to Lusaka police: "Very urgent. Manduna Skhumbuzo - ID8110315758184 - was arrested at Chirundu Border Post for possession of an allegedly stolen car and taken to Lusaka Central Police Station. Ford Ranger registration number: LC60PJ-GP, VIN (vehicle identification number) AFAPXXMJ2PPD17647 and engine number YN2QPPD17647 has a bearing on this matter. The vehicle is not listed as stolen in South Africa."
De Villiers then asked Zambian police to assist Manduna to get his car back that he indicated was owned by Capitec through which the driver was still paying for it. He said it was cleared by the bank to be driven out of South Africa from 9 August to 4 September.
Documents show the car is registered under Manduna's company Andiswa Phakade (Pty) Ltd whose address is 315 York Avenue, Ferndale, Randburg, Johannesburg. The company's trucks park is in Middelburg, Mpumalanga.
For seven days, Zambian police refused to release the Zimbabwean-born South African businessman despite providing them with all documents and support from his insurance company and Interpol.
Manduna had no choice but to believe that the police were adamant because they wanted to be paid a bribe, which he did not do despite their behaviour suggesting that.
"What else was I supposed to think other than they wanted to be bribed? I had provided them with everything they needed, including further documentation they did not even need. I had a valid South African passport; ID, driver's licence, certified copy of vehicle registration papers in the name of the bank and letter of authority from the registered owner of the vehicle - Andiswa Phakade. Because vehicle is still being financed through Capitec, I carried a letter of authority from the bank, which included dates of travel, together with the vehicle licence papers. I also later got police clearance and insurance confirmation. I even provided bank statements to prove everything was legit. Still they detained me."
Source - newshawks