News / National
Will Chamisa's MPs boycott Mnangagwa's State of the Nation Address again?
02 Oct 2023 at 19:34hrs |
Views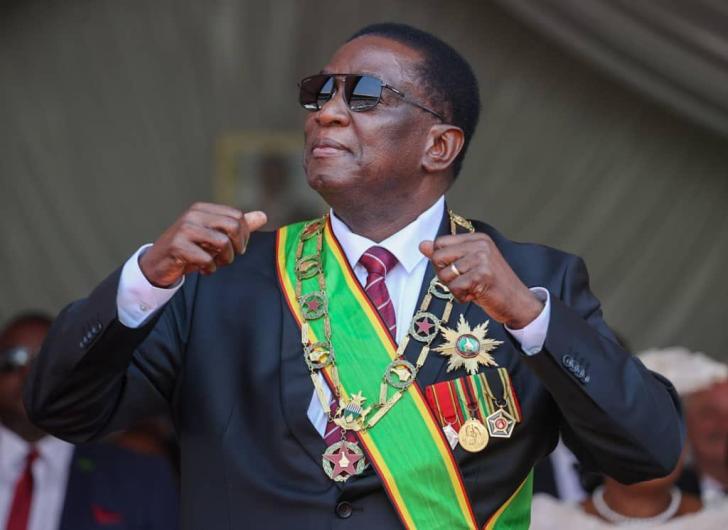 As the Citizens Coalition for Change (CCC) continues to call for a fresh election, the participation of Members of Parliament (MPs) in the opening of the 10th session of the national assembly remains uncertain.
President Mnangagwa is scheduled to deliver his State of the Nation Address (SONA) and open the 10th Parliament at the New Parliament Building in Mt. Hampden on Tuesday.
The opposition, similar to the 2018 situation, refuses to acknowledge Mnangagwa's presidency, citing a "flawed" election.
After a contested 2018 general election, then MDC-Alliance MPs walked out during Mnangagwa's SONA to protest the Constitutional Court's decision on the presidential election.
In the recent polls, Mnangagwa defeated CCC leader Nelson Chamisa in last month's elections, which the opposition has described as a "gigantic fraud."
CCC legislators, who boycotted the election of the Speaker of Parliament last month, arrived late for the national assembly session, stating their intention to defend "areas of their autonomy."
Opposition chief whip Amos Chibaya was tight-lipped about their MPs' attendance for Tuesday's session, saying, "You wait until we cross the bridge."
CCC MPs have been actively lobbying the Southern African Development Community (SADC) to support a fresh election in Zimbabwe, a proposal that has been rejected by Zanu-PF, leaving the country in a political deadlock.
Political analyst Rejoice Ngwenya believes that attending the opening of the 10th session on Tuesday does not indicate the opposition's concession of defeat.
"MPs were directly elected by citizens. While electoral rigging by Zanu-PF may have influenced numerical outcomes, it did not affect the legitimacy of the MP office. Rigging was more evident in the presidential vote, but Nelson Chamisa is not expected to attend Parliament anyway. So those who were elected must attend Parliament. Attending does not imply that they acknowledge legitimacy. It's an entitlement, a token of our confidence in their leadership," Ngwenya stated.
Source - NewZimbabwe