News / National
Swearing in of Members of Parliament - Live
03 Sep 2013 at 14:00hrs |
Views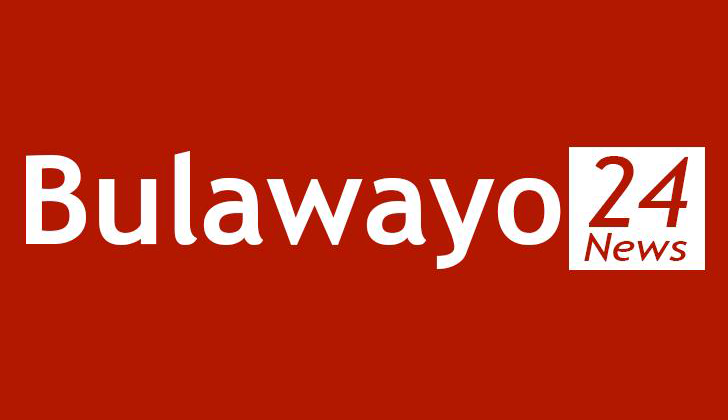 Madzongwe's remarks concluded the day's proceedings that started in the morning with the swearing in of 268 members of the Lower House before adjourning. A total of 80 senators were sworn in after the resumption of the ceremony. The conclusion of the swearing in ceremony marked the birth of 8th Parliament of Zimbabwe.
1542: Madzongwe invites senators to accompany her when she will present herself to President Robert Mugabe at a date to be announced.
1538: SK Moyo now giving congratulatory message
1517: MDCT senators remain in the chamber during Senator Madzongwe's acceptance speech despite the fact that their colleagues in Lower House boycotted the election of presiding officers and subsequent proceedings. She says the 8th Parliament will be unique as it operates under a new constitution. Urges the two parties to work together in delivering their duties.
1516: Chimutengwende takes oath.
1502: Senator Madzongwe takes oath and appends signature to parly book while the Chief Justice swears in Senator Chimutengwende
1500: Justice Chidyausiku has now arrived in the chamber to conduct the swearing in.
1453: Senate now awaits the arrival of Chief Justice Chidyausiku to swear in the two newly elected presiding officers in terms of the Constitution
1451: Charles Tawengwa rises to nominate Chen Chimutengwende as deputy president of senate. Tsitsi Muzenda seconded and Clerk of Parliament declares Chimutengwende duly elected after no further nominations made.
1449: Madzongwe duly elected unopposed after no further nominations were made. Zvoma now calls for candidates for deputy president of senate
1447: Mr Zvoma invites nominations. Thokozile Mathuthu rises to propose Edna Madzongwe and Josaya Hungwe seconds
Mr Zvoma announces that all senators have taken oath and prepares for the next stage of electing senate president and deputy
1450: The last batch,which includes Sydney Sekeramayi has now been sworn in.They are now queuing to append their signatures in the parly book.
1445: Clerk of Parly Mr Austin Zvoma says he is now calling for the last batch of ten senators,among them David Parirenyatwa and Charles Tawengwa.
1435: Most senators have now taken oath. They include Chief Charumbira. Outgoing Senate president Edna Madzongwe has also taken her oath since she was elected in terms of the constitution which says senators shall be elected through proportional representation
1430: Swearing in of senators has started. They are being sworn in alphabetically in batches of ten. Clerk of Parliament Austin Zvoma is presiding.
1245: 268 MPs from Lower House were sworn in save for two- Joel Gabuza and Arnold Tsunga who were absent. Each parliamentarian was allowed to bring three family members or friends for the occasion. There are 210 constituency MPs, 60 from the women's quota.
1240: Parly breaks into songs
1239: Mudenda says he will present himself and his deputy to the President on a date to be announced. House adjourned.
1237: VP Mujuru says there are no special areas or areas that are more important than others, the remote areas also deserve development
1232: Vice President Joice Mujuru says sometimes people look down upon those from the rural areas such as Binga where the speaker comes from and other areas like Dande and Malipati which are remote. There are are no roads, electricity in those areas and communication is difficult
1228: Obert Mpofu gives an emotional congratulatory speech in Ndebele
1225: Sithembiso Nyoni gives her congratulatory message. Says Mudenda was the first Governor in Matabeleland North.During his time in office the area witnessed a lot of development. Also points out that Mudenda supports indigenization and creates employment -he is a business man, a holder of a law degree who runs a law firm
1223: Says he expects members of Zanu PF (who make up the majority ) to get along with the speaker in order to achieve progress
1216: Didymus Mutasa gives his congratulatory messages. Says in his days as Speaker of Parliament,it was difficult to control the MPs
1215: Promised to perform according to electorate's expectations. The floor is now open to members.
1213: Says he will guarantee the freedom of speech but within the rules set out by the House. The chamber is not a chamber for assaulting or shouting out obscenities
1207: Speaker Mudenda says the House should not be a rubber stamping body although it should respect the three arms of the state
1206: The Speaker of Parliament gives his first speech. He congratulates his fellow MPs for winning and points out that the executive is there to implement public programmes while the judiciary concerns itself with justice.
The Speaker of Parliament gives his first speech.
Speaker of Parliament, Jacob Mudenda takes his seat
Chief Justice Godfrey Chidyausiku swears in Mabel Chinomona as deputy speaker of parliament
1201: Deputy Speaker of Parliament Mabel Chinomona awaits her turn to take oath of loyalty before Chief Justice Chidyausiku
1157: Jacob Francis Mudenda sworn in as Speaker of Parliament
1155: Chief Justice Godfrey Chidyausiku officiating
1140: Parly to move motion to elect speaker
Supa Mandiwanzira and Wedza North MP Musanhu and his family
1121: Families and relatives celebrate the MPs' victory during the harmonized elections
1119: Parliament Officials now going through papers (MPs appended their signatures after taking oaths)
1102: Nicholas Goche seems to be the last person to take the oath after he missed it initially. He takes it alone, indicating that everybody has had their turn.
1058: Saviour Kasukuwere and Elias Mudzuri are now taking their oaths.
1052: Mr Zvoma is inviting 10 MPs at a time to take the oath with respect to those who missed their turns. Harare West MP Jessie Majome, Mbizo MP Mr Settlement Chikwinya, Glen View South MP Paul Madzore among others have come forward.
Thokozani Khupe and other National Assembly members take their oaths
1047: Clerk of Parliament now through with calling names but has invited those whose names have not been called to come forward or those who failed to avail themselves in time. Thokozani Khupe walks forward with Mkoba MP Amos Chibaya and Mbire MP David Butau.
1043: Dangamvura Chikanga MP Mr Arnold Tsunga misses swearing in .He has not yet arrived.
1033: Mudzi South MP Jonathan Samkange shakes hands with Cdes Emmerson Mnangagwa and Kembo Mohadi soon after he (Samkange) had finished taking his oath.Samkange stood as an independent after Mashonaland East Zanu PF leadership barred him from contesting on a party ticket
1029: Clerk of Parliament orders Nkayi South MP Abednico Bhebhe and Mbire MP David Butau to sit down. The two had gone to the front in an attempt to join others taking oath after they missed their turn when names were called out.
1025: Samuel Sipepa Nkomo and wife Rose now on the floor to take oath. Some backbenchers can be heard shouting " Shumba ya Jonathan Moyo", apparently in reference to Rose Nkomo who beat Professor Moyo in Tsholotsho North constituency
1021: Outgoing Tourism and Hospitality Minister and Masvingo South MP Walter Mzembi and Norton MP Chris Mutsvangwa have taken oath. Now on floor to take oaths are Cdes Francis Nhema and Sylvester Nguni
1017:Outgoing Minister for Presidential Affairs and Headlands member of National Assembly Didymus Mutasa and outgoing Defence Minister and Chirumhanzi Zibagwe MP Emmerson Mnangagwa have taken oath
1003: Outgoing Mines Minister Obert Mpofu and wife now taking oath.
1001: Outgoing Defence Minister Emmerson Mnangagwa walks into the chamber but his name has not yet been called.
0958: Clerk of Parliament Mr Austin Zvoma directs that Murewa South MP Biggie Matiza re-take the oath. Mr Zvoma said Matiza was quiet when others were taking their oaths.
0950: Tendai Biti, Kudakwashe Bhasikiti and Nelson Chamisa have been successful, they have finally been sworn in. Madzore remains unsworn
0941: Clerk of Parliament, Austin Zvoma who is conducting the swearing in has ordered Dzivarasekwa MP Solomon Madzore of MDC-T to sit down. This was after he had walked forward in a bid to have himself sworn in as he had not yet arrived when his name was called out.
0935: Some members of the National assembly have missed the swearing in ceremony. These include Tendai Biti, Kudakwashe Bhasikiti and Nelson Chamisa.They are trying to persuade parliament officials to have them sworn in.
Swearing in of Members of the National Assembly has started. They are taking the oath in batches of nine in alphabetical order. Clerk of Parliament, Austin Zvoma is presiding.
Source - herald