News / National
Tsvangirai tells Mugabe to quit
03 Oct 2016 at 16:57hrs |
Views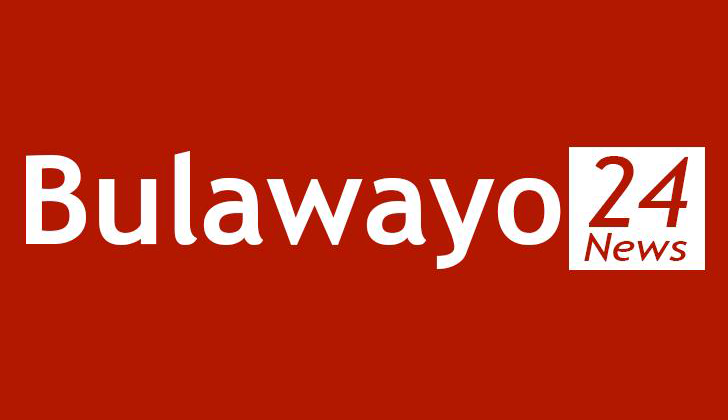 A fired-up opposition leader, Morgan Tsvangirai, raised the political stakes yesterday when he bluntly told President Robert Mugabe to heed the growing calls for him to quit power now peacefully, to save Zimbabwe and to avoid the risk of being removed from office violently.
Addressing thousands of MDC supporters in the City of Kings' White City Stadium, who had gathered to mark the 17th anniversary of the founding of the party, Tsvangirai said it was also in Mugabe's own interest and that of his family that he relinquished power immediately.
"There are two options to the end-game. The first option of the end-game is a violent end and the second option is a peaceful transition.
"Mugabe must choose one of these two options, a violent option where we get to a point where someone is shot because he or she is simply demonstrating, or the stage where Mugabe chooses to install his wife Grace as president, at which point it becomes gloves off and people confront the regime," Tsvangirai warned.
This is not the first time that the former prime minister in the government of national unity has warned Mugabe about the risks of a violent end to his rule.
Addressing his supporters at Rufaro Stadium in Harare in September 2000, as the MDC was celebrating its first anniversary, Tsvangirai also told Mugabe that he risked being removed violently from office as Zimbabweans were fed up with his misrule.
And as the MDC leader revisited the issue yesterday, there were growing fears that Mugabe and his government are increasingly resorting to using the country's security apparatus more and more, in their desperate bid to fend off restive citizens who have been demonstrating endlessly as a result of the dying economy and the attendant hardships.
Mugabe, the only leader Zimbabweans have known since the country gained its independence from Britain in April 1980, is battling to save his long political career as civil unrest escalates over the ever-deteriorating quality of local life, which they blame squarely on his misrule.
But the increasingly frail nonagenarian has not taken lightly to the challenge to his power, unleashing the country's security apparatus on the restive populace with devastating consequences — amid fears that the government may soon effect a State of Emergency to foil further protests.
Two weeks ago, police and soldiers ran amok in many of Harare's high density suburbs where they indiscriminately beat up nightclub revellers, before they also ordered the early closure of shops in Chitungwiza.
Authorities also savaged and arrested scores of pro-democracy activists and opposition members coalescing under the banner of the National Electoral Reform Agenda (Nera), who were holding nationwide protests to press for much-needed electoral reforms ahead of the eagerly-anticipated 2018 national elections.
This was despite the fact that demonstrations outside central Harare had not been included in the current police ban on mass action of any kind.
Tsvangirai said yesterday that the time was now ripe for Mugabe to leave office, as his continued stay was driving the country further into the mire.
"There is an alternative option. Mugabe must retire. All Zimbabweans are saying it. President (Ian) Khama of Botswana recently said it and the whole world is now also saying Mugabe must retire, and after he retires there will be a peaceful transition," he said.
Two weeks ago, Khama openly told Mugabe that it was time for him to leave office, adding that the nonagenarian should step aside without delay and allow new leadership to take over as Zimbabwe's political and economic implosion which began in 2000 was dragging down the whole of southern Africa.
Asked by news agency Reuters if Mugabe should accept the reality of his advancing years and retire, 63-year-old Khama responded: "Without doubt. He should have done it years ago".
"They have got plenty of people there who have got good leadership qualities who could take over. It is obvious that at his age and the state Zimbabwe is in, he's not really able to provide the leadership that could get it out of its predicament," Khama added.
Tsvangirai piled the pressure on the nonagenarian yesterday saying there was nothing that Mugabe could do to extend his stay in power.
"This is the end-game and all we have to do is to re-define it so that it reflects the true aspirations of the patriotic sons and daughters of this land. In spite of the ongoing brutality and sustained attacks on citizens, the people have remained united, peaceful, committed and resolute.
"That has been the nature and character of our struggle for the past 17 years. Armed only with our bare hands and determination, we have succeeded in pushing a brutal regime into a corner through our sheer determination in demanding the respect for our basic rights and freedoms.
"What we have seen in the past few months is that this nation has broken free of the ghost of fear. We have broken the siege, a feat we in the MDC achieved when we kicked off public protest marches in the country with that demonstration in the streets of Harare on April 14, 2016," Tsvangirai said.
He also asserted that there would be no going back on Zimbabweans' demands for electoral reforms ahead of the eagerly-anticipated 2018 national elections, despite Zanu-PF's insistence that this would not happen.
"The issue of reforms is not negotiable. We will continue fighting to get the electoral reforms. The Zimbabwe Electoral Commission (Zec) must remove all obstacles to free and fair elections.
"Now as we go towards the 2018 elections, we know the elections have already been rigged. We know Zanu-PF has sent 150 agents to Israel on election-rigging tactics," Tsvangirai claimed.
Nera has watched in frustration in recent weeks as police have thwarted their protests aimed at forcing the implementation of the much-needed electoral reforms.
Police have twice tried to frustrate the political grouping by invoking protest bans, with the courts having to intervene on numerous occasions as panicking authorities have increasingly turned to the draconian Public Order and Security Act (Posa) to keep the opposition and pro-democracy activists at bay.
As it is, the High Court will be making another ruling tomorrow on the latest police ban. Nera wants the court to declare section 27 of Posa unconstitutional.
Source - dailynews