News / National
SA's unrelenting grip on Zimbabqe economy
06 Nov 2016 at 07:45hrs |
Views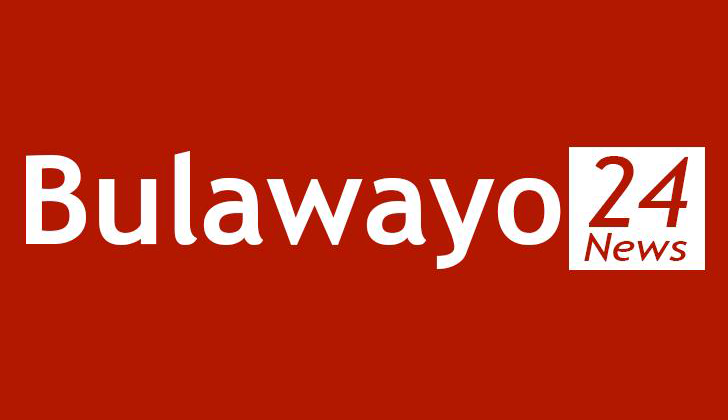 AS the South African high-level delegation descended on Harare last week for engagements with their Zimbabwean peers, a new set of statistics released by that country's department of trade and industry (DTI) on Monday indicated how Harare is important to Pretoria.
For the month of August — a month after the introduction of Statutory Instrument 64 of 2016, which restricts imports onto the local market — South African imports into Zimbabwe rose by more than US$ 22 million (13 percent) from July to US$190 million (R2,6 billion) in August.
But, in the same month, exports to South Africa fell from US$11,2 million (153 million) in July to US$9,2 million (R127 million) in August. Notably, in the period from January to August, Zimbabwe had taken in products worth a staggering US$1,4 billion, or 19 billion rand.
This compares to Zimbabwe's US$4 billion budget for this year. It also underlines the vice-grip that South Africa's industry and commerce has on the country. In the circumstances, it is unsurprising that of all the imports absorbed into the economy in 2015, 38 percent of the commodities valued at US$2,3 billion originated from South Africa.
Singapore, which accounted for US$1,3 billion in exports to Zimbabwe, was the second-biggest source for imports, followed by China (US$458 million), Zambia (US$277 million) and India (US$238 million) in that order. But SA was also the country's biggest export destination as it bought 71 percent of the country's total exports in 2015 at US$1,9 billion.
The trade remains dangerously skewered in South Africa's favour as the bulk of the goods finding their way into the country are for consumption, literally.
Worryingly, petroleum products were the country's biggest imports last year at US$1,5 billion, followed by maize (US$164 million), medicaments of mixed and unmixed products (US$148 million), rice (US$105 million) and wheat at US$100 million.
Economists say Zimbabwe has literary evolved into a "cash till" for South African companies.
Pushes for goods removal from restrictions
But, despite accounting for a huge share of the local market, South Africa is still pushing for some of its goods that have been restricted to be removed from the classified list. SA Minister for Trade and Industry Mr Rob Davies told The Sunday Mail Business that they will be using the Sadc Trade Minister's Council in March to engage Zimbabwe.
"We will be going for a further meeting round about March next year and we would hope that we will be able to reach an understanding that will allow South African products that are not competing with products that are made in Zimbabwe, because our point of principle is that where capacity utilisation is at risk, we loosen, we don't play hard ball, but we don't want to see deviation of imports from us to extra-regional players at our expense, so we got a request to (the) Zimbabwe Government so that a number of lines of products that we want to supply here will be looked into," said Mr Davies.
SA also believes that there is need to smoothen the indigenisation and empowerment framework to make it clear and consistent, a process that is already underway. He noted that it had become difficult for SA companies to adapt to some of the empowerment regulations, which, he says, were often changed after the companies had already invested.
Stranglehold on Zim economy
Though South African companies seemingly have misgivings of the local business environment, they continue to have a stranglehold on most key sectors of the economy, from agriculture, mining and the retail sector.
Johannesburg Stock Exchange-listed Tongaat Hulett, which is arguably one the country's biggest agro-processing companies, holds sway over sugarcane production and processing, and, by extension, downstream sugar-related industries.
The link to Tongaat Hulett dates back to 1954, when South African businessman Mr Guy Hulett acquired the company, which had temporarily been taken over by the Rhodesian government in 1944. The company wholly owns the 30 000-hectare Triangle Sugar Estates and has a 50,3 percent shareholding in Hippo Valley Estates.
Perhaps much of the South Africa's business interests are exercised in the mining sector, particularly in gold and platinum assets.
Metallon Zimbabwe — the biggest miner of the yellow metal accounting for more than 30 percent of national gold production — fell into the hands of controversial South African businessman Mr Mzi Khumalo in 2002 when he successfully outwitted a local consortium led by Mr Lloyd Hove.
The company, which controls five gold mines in Zimbabwe — How Mine, Shamva Mine, Arcturus Mine, Mazowe Mine and Redwing Mine — was disposed by Lonmin when the company took decision to concentrate on platinum mining.
Besides its key contribution to the economy in the form of taxes and employment, the asset is largely sweating for South African interests.
It is the same for platinum mining.
Zimplats — the biggest platinum producer and holder of some of the choicest claims (56 000 hectares) along the mineral-rich Great Dyke — is 87 percent controlled by South African group, Implats.
Also listed on the JSE, Implats, whose market capitalisation stands at a staggering R42 billion (more than US$3 billion), is regarded as the world's largest producer of platinum after Anglo American Platinum. Implats also controls 50 percent of Zimbabwe's second platinum producer, Mimosa.
The remaining stake is owned by Aquarius Platinum, which was recently acquired by another South African company — Sibanye Gold.
Of late, there has been an increasing presence of South African companies in the local retail sector.
One of the Southern African countries biggest supermarket brands, Pick n Pay, has been spreading its footprint in Zimbabwe since 2013 through its partnership with TM Supermarkets.
As at August 28, 2016, it had 58 stores in Zimbabwe, of which 15 trade under the Pick n Pay banner. Earnings attributable to the JSE-listed retailer for the six-month period to August 28, 2016 rose by 81,5 percent to R29 million from the same period a year ago. Earlier in 2010, South Africa's equity fund, Investec Africa Frontier Private Equity Fund, purchased a 7 percent shareholding in OK Zimbabwe.
South Africa still has an insatiable appetite for growth within the continent, Zimbabwe included.
Mr Davies indicated last week that South Africa could not grow off its own market and will seek to leverage on the platform afforded by the tripartite free trade area, which incorporates Sadc, Comesa and the EAC regional economic blocs — to access a much bigger market. Conversely, Zimbabwe largely exports raw materials to South Africa.
Source - online