Opinion / Blogs
DJ Munya, Learnmore Jongwe, Oscar Pistorius, from hero to zero because of love
27 May 2013 at 14:47hrs |
Views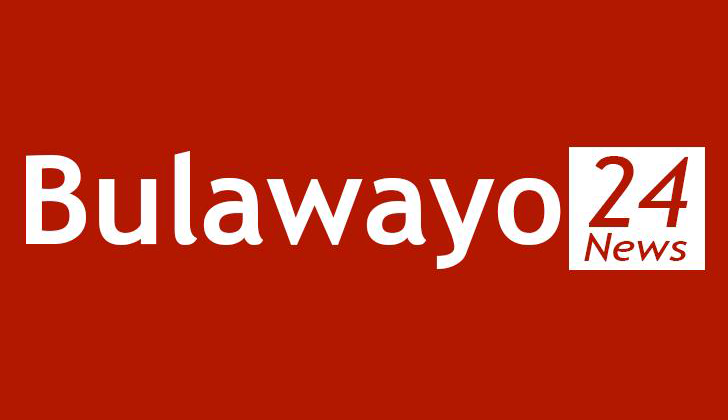 They bask in the glory of fame and riches, but it is love which often becomes their Achilles' heel.
From hero to zero, most celebrities, rich business and powerful politicians successfully ride the tide but usually fall to the sword of love, often moving from glory to gory - all in the name of love.
Munyaradzi Mlimo is one such a celebrity. Accused of kidnapping and poisoning to death a man he suspected of having sex with his wife, Mlimo's case reads like a Hollywood script.
A hip 32-year-old radio and club DJ, Mlimo's swag - a mix of genius and ego - has ultimately led to self-destruction. He is sitting in a jail cell right now, facing kidnapping and murder charges after he was arrested following the disappearance and subsequent death of O'neal Tinashe Magorimbo, whom he accused of having a secret love affair with his wife, whom according to DJ Munya's own close relatives, had since ditched two months ago.
DJ Munya and his suspected accomplices - Taurai Janhi (34) and Mohammed Matare (31) - are currently in remand prison, waiting for trial on kidnapping and murder charges.
The popular announcer is alleged to have a whooping Five Thousand United States Dollars (US$5,000) in adultery damages, as if one is marrying a virgin. Dj Munya demanded the large sum of money from Magorimbo after discovering the man was having a secret affair with his wife in February this year.
It is alleged that DJ Munya approached his wife's lover in a bid to be compensated for the adulterous affair. Allegations are that Magorimbo made a staggering part payment of US$1,000 through Janhi and Matare, leaving a balance which was to be paid in installments but Magorimbo, who only last year wedded a beautiful light in complexion 22-year-old young lady, reportedly had since become evasive after making the initial payment.
Magorimbo later went missing before returning to his flat on 18 May, where his youthful wife discovered him naked with both hands tied with a rope. A day after being admitted into West End's intensive care unit, Magorimbo breathed his last and results from a post mortem conducted on 21 May revealed that the 28-year-old PSMI 'former' Human Resources Officer's death was due to poisoning.
DJ Munya's case is not isolated. It is one of many cases involving high profile people who simply do not seem able to control their love lives. From politicians and athletes to broadcasters, they have been caught in the love 'scandals'.
Some like Learnmore Judha Jongwe, were typically rags to riches stories. Coming from a humble background, Jongwe - through grit, intelligence and ambition - rose to become a high profile politician and many believed he was a future president of the country. But he lost it all in the heat of the moment.
At 28, Jongwe who was the first spokesperson for the Zimbabwean Movement for Democratic Change Party and Member of Parliament for Kuwadzana had leaped to greater heights. But the honeymoon was short-lived following his arrest and incarceration in July 2002 on allegations of murdering his wife Rutendo Muusha after catching her having sex with another man.
Jongwe said the stabbing took place at their home in Harare but he denied intending to kill his wife of only 11 months. He went on the run for two days before giving himself up to police. Jongwe later died in prison in October of the same year.
The youthful politician's story is one but not the least of love-related murders. In 2011, another Zimbabwean, South African-based politician Justimn Chiota - founder president of the Zimbabwe People's Party (ZPP), allegedly killed his wife before committing suicide. Chiota reportedly killed his estranged wife as she arrived at their matrimonial home with police, to serve him with a protection order.
Some years back, a controversial Harare businessman, former wrestler and actor Oliver Tengende once faced allegations of killing his wife who died in a case of suspected poisoning. Tengende later committed suicide in the middle of the night at a church in Mufakose minutes after gunning down his late girlfriend's relatives.
As the years progressed, another glaring example of famous people who went on to be charged with murder was still to manifest itself in the form of Globe Trotter Motel owner, Dickson Kokwani Sabau. Sabau was accused of shooting to death his wife Charity Mukarati Sabau at the Motel in 2008.
While the situation has been gripping the country, closer home, the case of popular Paralympic athlete Oscar Pistorius grabbed world headlines, after he allegedly shot to death his girlfriend Reeva Steenkamp over infidelity allegations. Pistorius who is yet to stand trial on murder charges allegedly shot Steenkamp during this year's wee hours of Valentine's Day.
Source - daily news
All articles and letters published on Bulawayo24 have been independently written by members of Bulawayo24's community. The views of users published on Bulawayo24 are therefore their own and do not necessarily represent the views of Bulawayo24. Bulawayo24 editors also reserve the right to edit or delete any and all comments received.