Opinion / Columnist
Opposition too weak, high level of infiltration or someone was paid?
11 Jul 2017 at 22:24hrs |
Views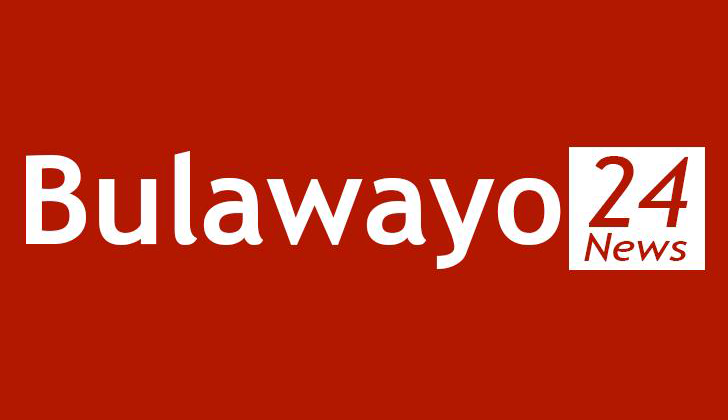 2018 is around the corner and do we need a rocket scientist to tell us that opposition will perform dismally failure to take heed of the advice given to them. I wonder who is really behind the advisory council of the opposition or they are reluctant or someone was paid to let it go? It is quite disturbing with latest developments in the opposition ranks. Let us be very frank and genuine and lets call a spade a spade, the truth of the matter is our opposition is seriously infiltrated, in fact let me repeat there is high level of infiltration in the highest levels of opposition ranks. What a disappointing, from my own analysis and judgement Zanu Pf will ride on these elections clean sweep. Every situation has its own analysis, weaknesses and strength. If you study the previous elections since MDC's main entry into politics you will find that at the moment MDC is at its weakest point even though they command a huge following. To be quite frank they are people who lost their lives in the opposition and it would not be ideal for someone to be ignorant and sell the struggle. One thing I have discovered is that structures are staffed with ruling party elements to supress the struggle. Each time the opposition try to be vibrant the zeal just die naturally. Somewhere somehow all is not well, there is something wrong. Do we need a calculator or someone from mars to explain to us that someone is being paid? The answer is absolutely no, it is quite very clear that they are people who are on state payroll to derail the struggle.
Jonathan Moyo's Twitter Rants Are Meant to Divert Attention
One amazing thing is that people in the opposition get so excited with silly things forgetting that they are fighting for democracy. Whilst in democracy it is important to respect views and opinions, but people should not easily get carried away by twitter rants. Zanu Pf is very clever, remember the Baba WA Jukwa fiasco, everyone got carried away whilst Zanu Pf was on the ground campaigning for 2013 elections. In Zanu fights do not exist if they are there they are not new, it's normal, when Zanu Pf goes for polls they close ranks and get united for one common cause. This is what opposition forget and they will be busy on twitter and Facebook whilst Zanu Pf is giving food hand outs and agriculture inputs.

Zanu Has Commando and Opposition Has Fliers
Some of you think Zanu Pf is joking by giving agriculture inputs. For them Commando Agriculture came at the right time considering that people in rural areas did not have anything at hand, to them it is an advantage to be given agriculture inputs in advance. I don't know why our opposition does not learn from past mistakes. It is quite disturbing when such developments take place. One would then conclude that someone was paid in the opposition ranks. Why would the opposition go for elections each and every time with the same module of mistakes? Why not correct them? It is very shocking if you hear that huge amounts of money was abused by opposition leaders, funds that were meant for victims and community development was dearly abused. What does the opposition have at hand? What is their offer to the electorate? If this is not corrected we are heading for worse times ahead of 2018 elections. Distributing fliers in streets is not enough message to the people, people need food on the table, they want clothing, and they needs human resource and skills to develop themselves. What people want is access to resources and finances to turn around their misfortunes.
Zec Is Buying Time, What Is the Opposition Doing About It?
We have heard so much drama since the commencing of this year. If you analyse the situation carefully you will actually discover that Rita is receiving instructions from somewhere. She is buying time whilst the opposition is busy admiring Rita's hair style in the ZEC board room instead of taking action. The truth of the matter is opposition agrees to participate into 2018 election with the current playing field, honestly it will perform dismally. In fact opposition will be lucky to get seats in urban areas. Zanu Pf is going to make inroads in urban areas this time. I don't know why Morgan is too quiet this time around? This time opposition should mobilize resources and people to put pressure on ZEC to implement on reforms or engange SADC, EU and International community at large about the current developments at ZEC. The truth is ZEC is getting instructions from somewhere and it will be difficult for these reforms to be implemented. As we speak we have few registrations points in urban areas to make sure that opposition strongholds will get few potential voters. This is the same trick they used in 2013 and since by then nothing has changed and they are resorting to the same trick to make sure opposition supporters would be denied the chance to vote. My question will then be why not correct the problem now?
Tinashe Eric Muzamhindo writes in his personal capacity as the Head of MINDS which is responsible for policy research and policy analysis. He is also an academic and development analyst. He can be contacted at greatorminds@gmail.com
Source - Tinashe Eric Muzamhindo
All articles and letters published on Bulawayo24 have been independently written by members of Bulawayo24's community. The views of users published on Bulawayo24 are therefore their own and do not necessarily represent the views of Bulawayo24. Bulawayo24 editors also reserve the right to edit or delete any and all comments received.