Opinion / Columnist
Zimbabwe: The shifting sands of MDC Politics
09 Feb 2018 at 06:20hrs |
Views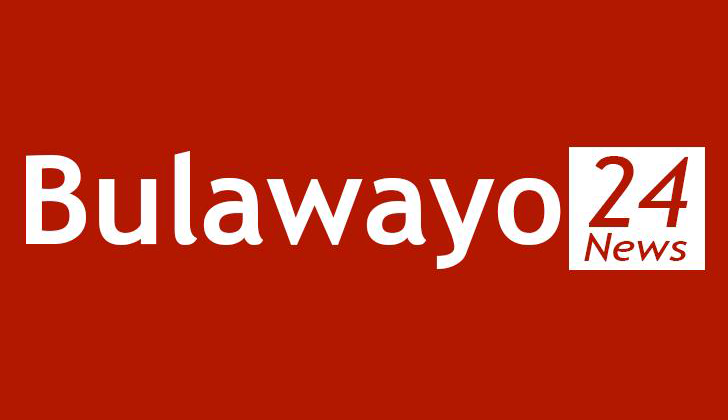 The Movement for Democratic change Tsvangirayi (MDC-T) as we know it is in murky waters. The political movement that gave Robert Mugabe a run for his money over the last twenty years is now a former shadow of itself. The political movement has been consumed by its failure to deal with the issue of succession. Unlike Zanu PF, it has failed to regenerate itself in the face of a changing political culture. Its leader, Morgan Tsvangirai is reported to be in a critical health condition. We are told that he has not been allowed visitors except for very close family friends. We are told his condition is so bad that he now fails to recognise those that visit him (We pray for his recovery). Amidst this, Morgan Tsvangirai is said to have penned two contradictory letters within a space of 24 hours, this is a sign that both the leader and the party have lost the internal succession battle.
Who is the 'authentic' Acting president
The question is whether in all fairness we should be talking about Morgan Tsvangirayi or criticise his decision or lack thereof in light of his deteriorating health. This may come across as insensitive. To authenticate which of the two letters come from him, it may be prudent to be sensitive enough to ask the Doctors rather that Tsvangirayi whether he is still capable of making informed decisions. If we are to go by the letter written and signed by the MDC spokesperson, Luke Tamborinyoka anointing Nelson Chamisa as the acting president, then a coup has just taken place in the MDC -T. A Fraudulent coup for that matter. The second letter released by second or third vice president Elias Mudzuri confirms the alternative narrative, that he is the 'authentic' acting president. Whatever the true position, the two letters have split the MDC-T party.
The Khupe narrative
Morgan Tsvangirayi's longtime vice president, Thokozani Khupe is the authentic vice president in terms of the MDC Constitution many have argued. Of all the three vice presidents, she remains the only one who was democratically elected through an internal party process. Elias Mudzuri and Nelson Chamisa are hand-picked deputies. Here is the tragedy, Nelson Chamisa was beaten in an internal party election for the position of Secretary General by Douglas Mwonzora, in essence, he is not popular within the MDC-T structures as he appears to be out there. His political career had pretty much finished after he lost to Mwonzora. It was Tsvangirayi's benevolence that saved him. On the other hand, Thokozani Khupe has made it clear that she will not accept Nelson Chamisa as acting president without a democratic process. And if going by what took place at the Chitungwiza rally last, Elias Mudzuri refused to speak before Nelson Chamisa in protest of who was senior. So, without Khupe, Mudzuri, Mwonzora and most importantly a healthy and functional Tsvangirayi, the only support Chamisa has are the alliance partners external to MDC-T.
The Tendai Biti/Welshman Ncube factor
It is common knowledge that Tendai Biti and Welshman Ncube's political careers nose-dived the moment they wentof on their own many moons ago. Welshman and his green MDC failed to win a single seat in parliament, let alone a council seat. The fortunes of Tendai Biti's PDP weren't that good either. I am sure it eventually dawned on them that there was nothing without Tsvangirayi. Tendai Biti has now abandoned the PDP outfit altogether and now speaks like a defacto MDC-T senior member. For these two, the MDC Alliance is a vehicle for their political resuscitation. The only person who can give them a new lease of political life in the absence of Morgan Tsvangirayi is Nelson Chamisa. They are in this respect willing to help Chamisa violate the MDC-T constitution, outwit their structures, in order to survive, the end justifies the means. Harare East seat The fight over this seat spilt into the public domain last week when MDC-T Legal secretary Obert Gutu and Alliance member Tendai Biti put out flyers and posters purporting to be both representing the MDC alliance in that constituency. This was the first clear sign of an MDC-T split when the resolution of the matter appeared to favour a coalition partner at the expense of a substantive member. This although reportedly resolved will not end well. One would assume that the full party members get first to pick at the seats they want before asking the invited to pick. This matter, I believe despite being told has been resolved, appears to be far from over.
The Cape town meeting Opposition political parties were invited to Cape town by the Transformation Initiative (ITI), International IDEA, Trust Africa and the Zimbabwe Coordination Group (ZCG), IRI, OSISA and HSF, with a view to building a grand coalition of opposition parties. Thokozani Khupe, Douglas Mwonzora and Elias Mudzuri travelled for the meeting. Nelson Chamisa and the other Alliance partners declined to attend and, in a statement, Welshman Ncube rubbished the initiative as a Zanu PF initiative. What is intriguing about this is, is that it is the Alliance partners speaking against the authentic MDC-T members. One is tempted to ask, what locus standi does Welshman Ncube have in attacking, lets Khupe when he is not a member of the MDC-T. The Capetown meeting is a clear sign that a split has developed in the MDC-T alliance, with Nelson Chamisa and Elias Mudzuri calling themselves acting presidents.
Conclusion
Can the MDC-T survive a democratic process, more importantly, can Nelson Chamisa survive an internal democratic process or he will seek to ride on the 'benevolence' of Morgan Tsvangirai. Lets us not forget that he was thrashed by Douglas Mwonzora the last time he presented himself to a democratic process. Either way, the MDC-T will pay the price for failing to deal with the succession issue decisively. The battle lines are drawn, Khupe and Mudzuri will not accept an anointed leader. The coalition partners have an invested interest in Nelson Chamisa being at the helm. In essence, all candidates should subject themselves to an internal democratic process or do irreparable damage by seeking to outwit one another with their structures, these are the shifting sands in the MDC- T.
Source - Lloyd Msipa
All articles and letters published on Bulawayo24 have been independently written by members of Bulawayo24's community. The views of users published on Bulawayo24 are therefore their own and do not necessarily represent the views of Bulawayo24. Bulawayo24 editors also reserve the right to edit or delete any and all comments received.