Opinion / Columnist
Zanu-PF poised for landslide election victory
12 Jun 2018 at 06:49hrs |
Views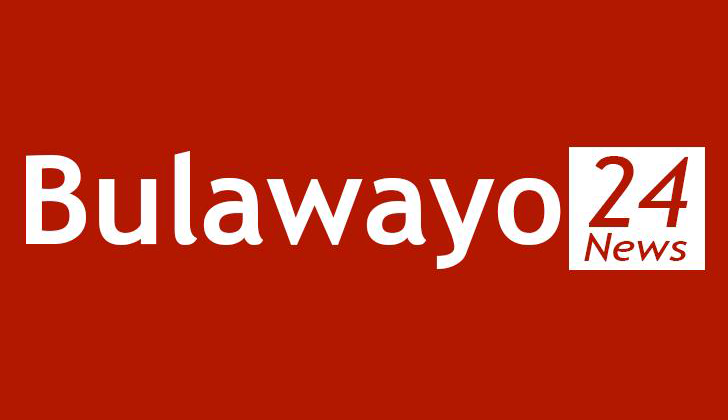 Zimbabwe's political parties are now campaigning vigorously ahead of the harmonised elections slated for July 30 with the two main political parties – Zanu-PF and the MDC Alliance –promising to mend the country's economy, which has been hobbling along on crutches for over a decade now.
One striking observation that I have made about the myriad of opposition parties arraigned against Zanu-PF in these crucial elections is that while they have heterogeneous political agendas, they have found a common denominator – their fervent desire to effect, by hook or crook, the political obliteration of the revolutionary party.
As election fever reaches its crescendo, some soothsayers are pontificating that the MDC Alliance, led by Advocate Nelson Chamisa, will trounce Zanu-PF in these watershed elections.
To me, this is mere wishful thinking. Sober, analytical and discerning observers will, no doubt, concur with me that Emmerson Mnangagwa and Zanu-PF hold all the aces in these polls and those who think otherwise are certainly living in a utopian world which does not exist.
It should not be lost on those predicting an MDC Alliance victory that while the coalition draws its support mainly from urban areas, it has very little support, if any, in the rural areas, where 85 percent of Zimbabwe's 13 million people live. Zanu-PF has built a rock-solid power base in the rural areas and it will be very difficult, nay impossible, for the MDC Alliance to access support there.
Zanu-PF has enough support in the rural areas to secure an outright victory in the 2018 plebiscite.
The alliance's predicament has been compounded by perennial squabbles and serious divisions in the MDC-T, which have seen it splintering with one faction being led by Advocate Chamisa and the other by Dr Thokozani Khupe.
The split has severely weakened the MDC Alliance's power base in the urban areas, thereby giving the revolutionary party leeway to make significant in-roads in areas once-touted as strongholds for the opposition.
Given the foregoing as a back-drop, it is quite clear that the MDC Alliance's chances of winning the harmonised elections are virtually non-existent.
This is the bitter truth that those in the MDC Alliance must swallow in huge gulps.
Indeed, it is disquieting to note that MDC Alliance rallies being held in the run-up to the elections are primarily about Zanu-PF and its perceived short-comings, and never about the alliance and its plans for the people, except for the crazy promises made by Advocate Chamisa, of bringing bullet trains into the country and inviting the Chinese and other foreign nationals to come to Zimbabwe to work as domestic workers and garden boys if he is elected.
What can easily be discerned from all this is that the MDC Alliance has nothing to offer this country in terms of policies to rejuvenate the economy.
Advocate Chamisa should come out of cloud-cuckoo-land and awaken to the fact that the MDC Alliance is laying half-dead in the political intensive care unit.
His advisors need to advise him to focus on bread and butter issues and stop making unrealistic promises at his campaign rallies.
While I have a lot of respect for Advocate Chamisa as president of the MDC Alliance, I must, however, with all due respect him, point out that I do not have a high opinion of his intelligence and competence to make rational comments and pronouncements expected from a man of his stature.
Professor Dianna Jeater, a respected University of Liverpool academic, who attended Advocate Chamisa's presentation at Chatham House during his recent visit to the UK, described him as "excitable, out of depth and prone to dumb utterances." This is true.
Advocate Chamisa's utterances at his rallies are amoral, disingenuous and childish.
Let us put things in perspective in clear language here; the majority of Zimbabwean people are surviving on food handouts due to the country's economy, which has been on a downward spiral for over a decade.
In this connection, any economist or politician worth his salt will tell you that Zimbabwe does not need bullet trains at this moment in time.
What the country needs are economic policies, which effect sustainable development and improve the living standards of the poverty-stressed common people.
Since President Mnangagwa assumed the reins of Government, he has proved to be a visionary leader with the interests of the people at heart.
As a result of his development-oriented policies, an environment conducive for socio-economic development has been created in the country and Zimbabwe is now, slowly but surely, creeping out of the cocoon of recession wrought by 37 years of economic stagnation under former President Robert Mugabe's autocratic rule.
The "Zimbabwe is open for business" gospel being promulgated by President Mnangagwa's Government has started to pay dividends and investors the world over are coming to Zimbabwe in droves to invest in the diverse sectors of its economy.
After decades of economic decline, Zimbabwe today stands on the threshold of an exciting new era of economic prosperity under President Mnangagwa's visionary stewardship.
The stable socio-economic and political environment in the country has brought peace and enhanced unity, both of which engender national development.
As the clock ticks ominously towards July 30, Zimbabweans must realise that mauling and battering each other at the instigation of power-hungry maniacs only serves to contaminate the atmosphere of peace and tranquility, which currently pervades the length and breadth of this great country.
The spate of violence and retributions that have been taking place within the opposition camp will not benefit anyone.
If anything, this kind of barbarism will only foul the electoral atmosphere to the delight of those who seek to discredit the elections.
In signing out, let me appeal to my fellow countrymen to renounce violence and embrace peace, love, unity and tolerance of divergent political views and opinions in this pre-election period, during the elections and in the post-election period.
When all is said and done, however, only the verdict of the people will win the day and everyone should respect it.
--------
Cuthbert Mavheko is a freelance journalist based in Bulawayo who has contributed articles and short stories to the Chronicle, Sunday News, The Herald and other local publications since 1995. He can be contacted via email mavhekoc@gmail.com or phone 0773 963 448.
Source - chronicle
All articles and letters published on Bulawayo24 have been independently written by members of Bulawayo24's community. The views of users published on Bulawayo24 are therefore their own and do not necessarily represent the views of Bulawayo24. Bulawayo24 editors also reserve the right to edit or delete any and all comments received.