Opinion / Columnist
Zanu-PF's tactics exposed
17 Aug 2018 at 06:43hrs |
Views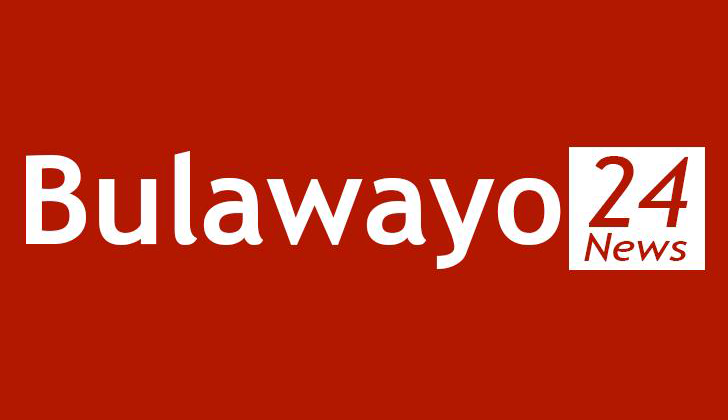 Africa is a young sleeping giant where Zimbabwe comes as the best educated country on the continent a vibrant young population which can compete at any global level.
Zanu PF tactics of scuttling , dashing the hopes and aspirations of the young generation has been exposed by their plan to raise the Presidential age limit bar from 40 years to 55 years. This is absurd and an embarrassment to democracy.
This is a very big blow not only to Nelson Chamisa but the entire young crop of leaders who want to see Zimbabwe growing economically , socially and politically.
As a dully attested citizen of Zimbabwe, I feel that the ruling party is shooting down its own foot by trying to raise the bar of Presidential minimum age requirements.
Barring these youthful leaders is like daylight robbery to the future of this young generation. The behaviour of these politicians who are masquerading as democrats yet they are full blown dictators is an assault to our democracy.
They should be reminded that age is just a number and running a country does not necessarily mean one should be of an old age. We have young people who are so much gifted and talented in leadership skills. The emancipation of the young voices must be enhanced in order to fully implement the developmental and millenium goals. Young people are the torch bearers of the modern world and must be given a chance to exhibit their potential.
Surely the ruling party is still living in the stone age the Chaka / Zulu dispensation. We are no longer in the iron age. l personally don't see the reason of raising the bar to 55 instead of lowering it. Zanu PF young cadres cannot see how they are going to be been affected by this development.
The ruling party is afraid to be stripped of its stranglehold by the young people. They know that they are very corrupt and they can't stop their insatiable appetite of looting country's resources. If a sixteen year old person can apply for a driver's licence and 18 is the legal age of the majority. Why can't a 40 year run for Presidency.
I see a level of arrogance, ill informed and ignorance that is creeping in the ruling party. Its a shame that at this age we still think that someone above 40 years is still young to take responsibilities. The ruling party is always in he election mode and does not even care of the spiraling down of the economy. Failure is associated with ZANU PF. Who are these people representing?
This kind of entitlement and thinking is so destructive and backwards. The ruling party cannot be trusted. A government that has overstayed it's welcome feel threatened by the vision of young people.
This is the reason why investors shunning our country and not even warming up to this new dispensation because our government lacks policy consistency. No tangible results have been seen so far with the signed mega deals.
We keep on amending the constitution just to cushion political hoodlums. We are deviating from real issues affecting the country which must be attended to and ways to fix our economy but we are rather aiming to kill the messenger. We are even far away from the once troubled Rwanda in terms of development. We have become an embarrasment to the world.
I am against stupid proposals which will affect the entire young people. We have been programmed to think that older people can always do better and that they are mature leaders. Leadership is an inborn trait just like when Jesus of Nazareth started showing his leadership skills at the age of 12 and getting mature at 40. Leadership is all about carrying the people's visions , fighting for the peoples cause.
There are African proverb- which goes like- "Even though the eyebrow is smaller it is still older than the beard" and "A dynamite comes from a small package"
I am inspired by the late young Bantu Stephen Biko who was a South African anti-apartheid activist. Ideologically an African nationalist and African socialist, he was at the forefront of a grassroots anti-apartheid campaign known as the Black Consciousness Movement during the late. His ideas were articulated in a robust manner. He was a young leader of par excellence.
Raised in a poor Xhosa he didn't look at his age and didn't stop advancing his dream.
Zimbabwe has come of age in terms of democracy and we must persue this historical moment. I am starting to think that, it was a deliberate move to doctor figures and cook results for the ruling party to win resoundingly with the 2/3 majority so that they can use it's parliamentary power to change the Zimbabwe's constitution especially on the Presidential minimum age from 40 to 55.
I personally don't see the reason of raising the bar so high where it should supposed to be lowered to accommodate young and fresh blood into the leadership circles. Surely we cannot have very old and tired leaders sleeping and snoring during parliamentary debates then at the end of the month go all the way to the bank to receive their pay cheques for doing nothing. Is this the Zimbabwe we want? Are we a failed state or we have created another Idi Amin type of leadership.
Zimbabwe is in a crisis. Its a shame that we have unrepentant Zanu PF. I thought the rise of Emmerson Mnangagwa was going to breath a new political fresh air. Is changing the Presidential age limit a panacea to the challenges facing the country or what?
Contacts
Facebook - Leonard Koni
Twitter - @Leokoni
WhatsApp - +27747402042
E-mail - konileonard606@gmail.com
Source - Leonard Koni
All articles and letters published on Bulawayo24 have been independently written by members of Bulawayo24's community. The views of users published on Bulawayo24 are therefore their own and do not necessarily represent the views of Bulawayo24. Bulawayo24 editors also reserve the right to edit or delete any and all comments received.