Opinion / Columnist
'Tsvangirai's time is over as a meaningful Zimbabwean political force'
25 Sep 2014 at 16:44hrs |
Views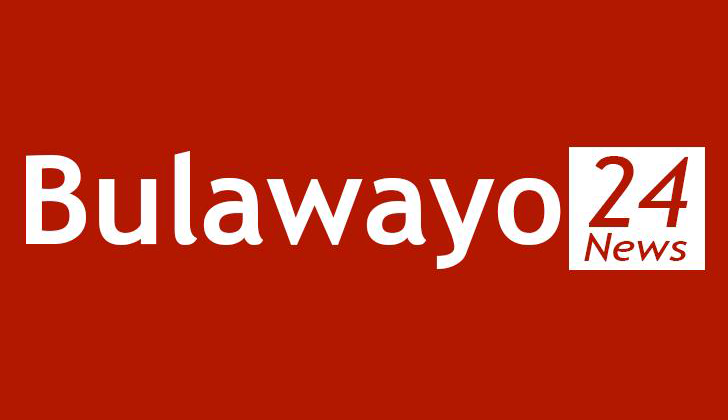 MORGAN Tsvangirai's time as "a meaningful political force" is over and Zanu PF will win with ease the 2018 general election, UK academic and Zimbabwe watcher Professor Stephen Chan has said. He is professor of international relations at the University of London's School of Oriental and African Studies.
"Tsvangirai will seek to retain control of a reduced party, but his time is over as a meaningful Zimbabwean political force. The British and Scandinavian governments are cutting his funding, and he seems to have no new ideas," said Professor Chan.
Professor Chan is 100% correct on the fate of the MDC, they are a spent political force that will never add up to anything. His prediction that Zanu PF will win the next elections is hopelessly wrong for two reasons:
Professor Chan has completely failed to comprehend the seriousness of Zimbabwe's economic meltdown and its political ramifications on the nation as a whole and Zanu PF in particular.
Zanu PF has tried to ignore the economic meltdown and the tragic human suffering it has brought to the nation but failed. Foreign Affairs Minister Mumbengegwi even tried to glorify the human suffering calling it "unmatched, unparalleled resilience of our people"; even The Herald, known for praising the regime's nonsensical catch phrases to the high heavens, failed to make that one fly.
According to a recent UNICEF report 62% of Zimbabweans are poor and 16% or 2 million are living in abject poverty.
You can convince a blind man there is no maize samp in his rice dish but not so with the hot chill in his relish. Poverty is the extra hot chill Zimbabweans cannot be fooled into believing is not there. Only an idiot would expect the 2 million living in abject poverty to be proud of their miserable lives, proof of their "unparalleled resilience".
Finance Minister Patrick Chinamasa was admitted that the economic hardship the country is facing is simply "unsustainable"; there is need for a solution. He did not elaborate on what solution the regime had in mind.
We all know what the problem is: Zanu PF rigged last year's elections and per se lost credibility with the donors and investors as a regime they can trust to honour property rights and thus forfeiting the foreign aid and investment the nation desperate needs to kick start the economic recovery.
The solution is therefore obvious; Zanu PF must step down to allow ALL the democratic reforms to be implemented and fresh free, fair and credible elections to be held. Only a legitimate government in Harare will stop this economic meltdown.
Like it or not Zimbabwe's economic meltdown will continue as long as Zanu PF remains in power. Poverty has no respect for Zanu PF party membership status; even party grandees like the late Nathan Shamuyarira and Enos Nkala lived in abject poverty. Mugabe had Shamuyarira's house painted the day he died to hide the years of neglect, rot and decay. They are a lot more Zanu PF grandees alive who are as poor as a church mouse, the long Zanu PF remains in power the greater the number of church mice! Like it or not Zanu PF will be forced to accept change because the present political and economic system is simply unsustainable!
- Zanu PF will never ever win any future free, fair and credible elections in Zimbabwe; even if the party was to face the same disorganised and incompetent MDC because, take away the vote rigging, Zanu PF is just as disorganised and incompetent but worse still the people hate them with a passion. The only reason MDC lost last year's elections is they failed to implement the democratic reforms necessary to stop Mugabe rigging the elections.
"However, the nature of the 2013 electoral defeat - not only because of registration roll irregularities but also because of a spectacularly inept MDC campaign led by Tsvangirai - was the nail in the coffin," said Professor Chan. Nonsense MDC hammered the last nail in their own coffin when the agreed to take part in the elections without any reforms implemented - against the advice of SADC, international community and many, many others with any common sense; even the most apt campaign with the best election manifesto would have changed the outcome.
Mugabe engineered it so that millions of voters were denied the vote and millions of "ghost" voters voted; whether the ordinary voters believed Mugabe or Tsvangirai is irrelevant!
The single most important issue in Zimbabwe politics today is therefore to force Mugabe and Zanu PF to step down and the economic meltdown is doing just that. Mugabe has bribed and hoodwinked his fellow Zanu PF leaders to follow him down this ruinous path for 34 years. He was able to bribe and bamboozle Tsvangirai and his village idiots into doing nothing about the reform for five years. But for the first time ever in his life Mugabe has confronted an adversary he cannot bribe, hoodwink, bamboozle, cheat, threaten or murder – the economy.
The economic meltdown will get worse as long as Mugabe and Zanu PF remains in power; the pressure for him will grow until the tyrant and his cronies see for themselves the sense of stepping down!
Source - Wilbert Mukori
All articles and letters published on Bulawayo24 have been independently written by members of Bulawayo24's community. The views of users published on Bulawayo24 are therefore their own and do not necessarily represent the views of Bulawayo24. Bulawayo24 editors also reserve the right to edit or delete any and all comments received.