Search / Polce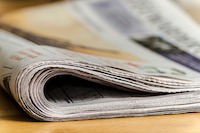 A FORMER Bulawayo police officer has been sentenced to 18 months in prison and fined $300 after he was found in possession of dagga and unregistered medicines. Samuel Tambooneyi (30), who was ...
Published: 18 Oct 2019 at 04:01hrs | 120 | by Staff reporter
The Zimbabwe Republic Police and other security services will be deployed and on high alert to maintain law and order during today's hearing of the Presidential election petition filed by MDC-Alliance...
Published: 22 Aug 2018 at 06:01hrs | 19 | by Staff reporter
Zimbabwe police on Wednesday fired water cannon and teargas at opposition supporters outside the electoral results headquarters in Harare, an AFP correspondent witnessed, as tensions erupted over alle...
Published: 01 Aug 2018 at 14:26hrs | 1590 | by AFP
Load More Stories