Search / Viceland
Last week's decision by Zimbabwe's High Court to give Kwese the go ahead to commence its operations in Zimbabwe served not only as formal announcement of the entry of a new player on the scene, but al...
Published: 15 Sep 2017 at 06:59hrs | 1937 | by Staff reporter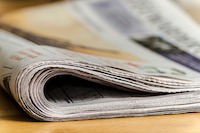 Econet Media's Kwesé TV today announced it will be exclusively adding VICELAND, the youth-focused lifestyle and culture channel from VICE Media, to its entertainment offering across Sub-Saharan A...
Published: 16 Jan 2017 at 14:41hrs | 917 | by Agencies
Econet Media has confirmed the appointment of highly experienced African media executive Rhys Torrington as its Group Commercial Director, effective 1st July 2016. This appointment marks a signifi...
Published: 11 Jul 2016 at 08:42hrs | 1172 | by Agencies
Load More Stories