Sports / Local
Year 2015 in review
01 Jan 2016 at 11:31hrs |
Views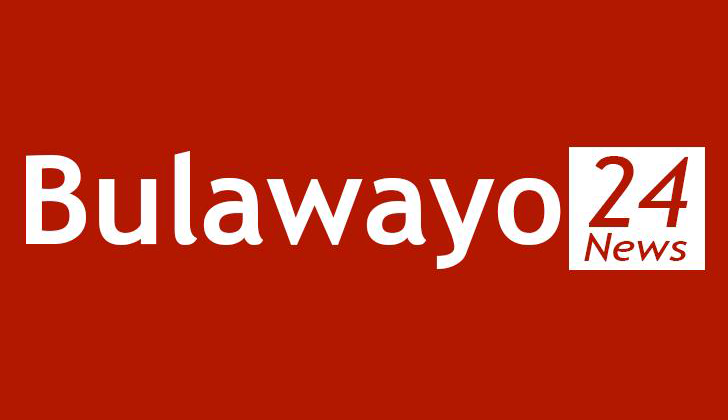 THE year 2015 was another disappointing year for Zimbabwean sport although some people continue to hope that things will improve.
Our sport, whether it be football, cricket or rugby, was largely dogged by administrative instability and we were downright despicable as we woefully failed to shed off any negative perception about true professionalism, able leadership and proper administration.
We continued to cultivate certain unhealthy practices that hampered any attempted forward march to respectability, recognition and excellence.
Our football was again choked by personalisation of the governing body Zifa by unscrupulous individuals that largely depended on their financial muscle instead of common sense. The national teams were subjected to one form of humiliation after another and travel arrangements were always opaque and shambolic to the extent that they had to travel by road to Malawi. If there was an annual award for constructive confusion by a sporting association, Zifa would have no doubt claimed it by a country mile.
Our cricket plummeted to depths of self-destruction, greed and incompetence in 2015. The game has suffered both on and off the field and here the players and management must shoulder the blame for the plague our game has become. We again found ourselves on the wrong side of history when we became the first Test nation to lose a series to an Associate Member, when we were humiliated by Afghanistan in a five one-day series in October. We have now slumped to number 12 on the International Cricket Council ODI rankings, meaning we now rank lower than an Associate Member. The team is presently struggling against Afghanistan and has already lost two ODIs in the United Arab Emirates. Patience is running out and sometimes it's better to withdraw the invitation than to sustain a charade. Why should we continue to be humiliated by players that no longer feel pride in representing their country?
As for rugby, the less said about it the better. The Zimbabwe Rugby Union again failed to justify their existence. Southern region clubs were left to fend for themselves as ZRU failed to organise a national league. As a result, the national team, the Sables, were made up of players from Harare where a provincial continues to thrive.
Chronicle Sport, which has the best sports news coverage in the country, according to the Zimbabwe All Media and Products Survey (ZAMPS), takes a look at some of the major 2015 highlights.
January
The gaffe-prone Zifa hogged the limelight from the first day of 2015 with the then Minister Sport, Arts and Culture Andrew Langa expressing his displeasure at how Zifa was running its affairs. Langa said Zifa should shape up or face drastic action, but that is where it ended; full of talk and no action. That is what Langa was known for throughout his tenure.
Bulawayo giants Highlanders and Caps United unveiled their technical teams, which drew hopes of reviving the two clubs' dipping fortunes. The Bosso coaching staff was headed by the little known Bongani Mafu with Mandla Mpofu as his assistant, Peter Nkomo as goalkeepers' coach and Netsai Moyo as welfare manager. Caps United engaged Briton Mark Harrison. Mafu and Harrison did not last the season, with the Bosso gaffer being fired for poor results in September, while the Caps United coach dumped Makepekepe for a more lucrative offer in Botswana.
Legendary striker Peter Ndlovu had his car reportedly broken into and his travelling documents stolen at TM Hyper, now Pick n Pay Hyper, in Bulawayo. Ndlovu, a team manager for South African side Mamelodi Sundowns, made an appeal via his Facebook page for the return of his family's travel documents.
Former Bosso chairman Ernest "Maphepha" Sibanda's dream of returning to lead Highlanders was shattered by the club's members at an annual general meeting where they upheld the club's electoral court's decision to bar him because "he was not in good standing". That ban saw Peter Dube being re-elected Highlanders' chairman unopposed.
Bulawayo boy Andresious Cyprianos became the first swimmer from Matabeleland to win an American swimming scholarship. The former Christian Brothers' College (CBC) pupil was rewarded for almost a decade of intense practice and participation in tournaments that saw him collect a medal haul of over 120 since 2008. Cyprianos is at Pace University in New York.
The Zimbabwe Olympic Committee announced that they had set aside $80,000 to be used by athletes in preparations for the 2016 Rio Olympics in Brazil.
Zimbabwe Cricket hired Sri Lanka-born former Australian cricketer Dav Whatmore as coach with the mandate to turn around the national team's fortunes. Needless to say Whatmore's appointment has been disastrous for our national game as he guided us to successive losses, including the humiliating and historic ODI loss to Associate Member Afghanistan. This was the first time a Test nation lost a series to an Associate Member in the history of the game.
February
Calls for blundering Zifa president Cuthbert Dube to step down intensified with sports journalists from daily and weekly newspapers adding their voices. They called on the Dube-led Zifa board to do the honourable thing and resign from their posts instead of waiting for the government to eventually kick them out. Zifa went on to cancel a board meeting meant to find solutions to problems afflicting domestic football.
The PSL acquired the property they had been renting in Eastlea, Harare, as part of a big investment by the league, which enjoys corporate backing from Delta Beverages, NetOne and Multichoice.
Relatively unknown Bulawayo boxer Trevor Mpofu, 22, shocked many when he challenged former Pan African Heavyweight Boxing champion Thamsanqa Dube. Unfortunately the fight never materialised as the bill never got promoters. But Mpofu's courage to stand up against Dube deserves a Bells!
The Zimbabwe International Trade Fair played host to the Afro-Basketball and Africa Games qualifiers. The Zimbabwe men's team made history by qualifying for their first ever Afro-Basketball finals that were held in Tunisia in September. During the finals, Zimbabwe failed to make a mark but it is that experience to compete against the continent's best that basketball players and lovers will cherish for years to come.
Kujatana Nkubotu Peace Half-Marathon founder and benefactor Nkululeko Sibanda passed on. His event had become internationally recognised and put Binga on the global map.
March
Matabeleland Tuskers won their fourth Logan Cup since the launch of franchise cricket in 2009-10. The Bulawayo-based side was coached by Wayne James and captained by Goodwill Mamhiyo.
The national cricket team controversially bowed out of the ICC World Cup after losing to Ireland, who hung on to claim a controversial five-run win in Hobart. Replays showed that recovering Irish alcoholic John Mooney cheated as he stepped on the rope when he held on to the ball to remove Sean Williams. Zimbabwe were able to put themselves in winning positions in nearly every game, but struggled to land the killer blow. They bossed sessions of play throughout their World Cup campaign but slipped onto the wrong sides of marginal calls, such as Chris Gayle's first-ball lbw shout before his monumental 215 in Canberra. They also struggled horribly at the death with both bat and ball, coming away with just one win, over UAE. Skipper Brendan Taylor quit international cricket after the ICC World Cup.
On Friday the 13th, Zimbabweans woke up to terrible news that the country had been expelled from participating in the 2018 Fifa World Cup because of $60,000 owed to former Warriors' coach Valinhos. Even after this monumental blunder, Zifa boss Cuthbert Dube and chief executive officer Jonathan Mashingaidze had no shame in remaining in their posts. It got even worse a week after the ban when Fifa ordered Zifa to pay Belgian Tom Saintfiet $150,000 for breach of contract. Zifa had signed a contract with Saintfiet but the Belgian was refused a work permit by the authorities in 2010. This threatened to throw Zimbabwe out of the 2022 World Cup. Zifa went on to defy councillors' wish for an EGM following this debacle.
Who will forget Highlanders' striker Knox Mutizwa's explanation for horrific burns on his back? It had been claimed that Mutizwa's irate wife scalded him with boiling water following a domestic dispute, but the striker claimed that he fell asleep after putting water in the kettle and tripped after waking up, resulting in the hot water scalding his back. Strange as it may sound, Mutizwa stuck to his story.
South African rugby legends played a friendly match against their Zimbabwean counterparts and Springboks' great Ian MacIntosh urged the Zimbabwe Rugby Union to put their house in order to restore the country's sport to its former glory days. The Zimbabwean-born MacIntosh said Zimbabwe had a lot of talented players and blamed the sport's failure on poor national structures.
Tsholotsho FC's Simbarashe Gorogodyo scored the first goal of the 2015 Castle Lager Premier Soccer League season when the newly promoted rural side stunned Harare City 1-0.
April
The PSL was subjected to a gloomy Thursday on April 2 when Caps United players boycotted their league match against How Mine at Luveve Stadium. The players travelled all the way from Harare for the encounter that was to be screened live on pay-per-view channel SuperSport, but refused to go to the match venue due a pay dispute. The players instead headed back to the capital ignoring repeated efforts by the PSL and Zifa vice-president Omega Sibanda to knock some sense into them. It was a black mark on the PSL and their partners.
Then came the blasphemous comments by Bongani Mafu who said "even Jesus can't coach Highlanders" following his team's 0-1 home defeat to Chapungu. The under fire Bosso gaffer was furious with his players' attitudes against the airmen. Mafu later moved to limit the damage by claiming he never uttered the blasphemous statement and thereafter refused to entertain the media, except at the club's weekly press conferences, to "avoid being misquoted".
Seven-time Zimbabwe's Olympic gold medalist Kirsty Coventry was inducted into the Auburn Swimming and Diving Hall of Fame in the United States of America in recognition of her exploits. A vocal anti-Cuthbert Dube Women's Football boss Miriam Sibanda is booted out of her constituency on allegations of misusing donor funds. She was suspended together with Ben Mamoshe and a Magosvongwe. Minister Langa instructs the Sport and Recreation Commission to look into the matter, but nothing concrete came from the findings.
Chicken Inn shoots to the top of the league table on the last weekend of April after Week Six and stayed atop until the end of the season.
May
Callisto Pasuwa is elevated to the position of senior national soccer team coach.
Fifa gives Zifa up to the end of May to clear Valinhos' debt for Zimbabwe to be reinstated into the 2018 World Cup, but the association failed to meet the deadline.
On May 16, Zifa councillors "fire" Cuthbert Dube, Tavengwa Hara and Fungai Chihuri, but Fifa declares the ouster null and void, and instead orders Zifa to hold a properly constituted EGM by June 16.
Zimbabwe become the first cricket side to tour Pakistan for two T20 and three one-day games after six years following a terrorist bomb attack that left several people dead in 2009. The Pakistani government made "extraordinary" security arrangements, deploying over 3,000 security personnel. The sports complex where the stadium is located was sealed by police, with several checkpoints set up on the roads surrounding it. The Zimbabwe team travelled from its hotel to the stadium for practice surrounded by dozens of security vehicles, with a helicopter monitoring the route and the sports complex from above. Needless to say the Chevrons went on to lose the series.
The Warriors crashed out of the Cosafa Cup, going down 1-4 to Namibia in the final group match in which they needed a point to sail through to the quarter-finals.
Knox Mutizwa returns from injury on Week 11 after his scars had healed and scores one of the two Bosso goals in their win over Whawha at Barbourfields Stadium.
June
Bosso takes delivery of a luxury $45,000 bus imported from South Africa with the help of long time benefactor Tshinga Dube.
Reports say Zimbabwe cricketers who toured Pakistan received $12,500 each in bonuses after turning down the $10,000 they had initially been offered.
Bulawayo City assistant coach Mephias Webb collapses and dies after playing in a social soccer match at Bango grounds in Bulawayo's Mpopoma suburb. Webb, 38, complained of fatigue before collapsing and dying. He was controversially buried at Lady Stanley Cemetery, as most people felt he had not done anything to deserve such high civic honour.
Former Warriors' coach Sunday Chidzambwa whose Asiagate ban was lifted takes up the ZPC Kariba coaching role.
Remember the Warriors' trip to Malawi for their first 2017 Afcon qualifier? The players declined to board their plane in Harare demanding that Zifa pays them their allowances first. They had to travel to Malawi by road on board a Munorurama bus and arrived just before midnight on the eve of the match. The Warriors gallantly fought to a 2-1 win despite the uncomfortable journey.
The rugby team, the Sables, laboured to a 28-20 victory against Kenya in an Africa Cup Division 1A match in Harare.
Zifa vice-president Omega Sibanda and the councillors at the forefront of "suspending" Cuthbert Dube are booted out of the association.
The epic Dynamos-Highlanders match in Harare ended in controversy with Bosso feeling robbed of a late equaliser after first assistant Bongani Gadzikwa erroneously ruled out Edmore Muzanenhamo's goal. Highlanders lost the game 2-3 and Gadzikwa was later suspended.
July
Off-spinner Prosper Utseya claims that he is a victim of racism and levels a string of allegations against former captain and ZC managing director Alistair Campbell. In a letter to ZC chairman Wilson Manase, the 30-year-old spinner said Campbell has a "personal agenda against him which influenced his non-selection (in the playing XI) at the recent World Cup". Utseya alleged that Campbell "appointed white coaches and administrators during his 2010-2012 stint as chairman of the cricket committee in order to take control of cricket". "(Campbell) had a conflict of interest in setting up Dominus Sport, the company that ran ZC's marketing affairs during his time as cricket committee chairman, and his actions had an impact on ZC's funds," Utseya said in the letter.
The non-renewal of Highlanders' striker Ozias Zibande's contract easily tops the list. Zibande's contract was not renewed after what later turned out to be differences with the then coach Bongani Mafu. The striker moved to Botswana.
Zifa lifts the suspensions of 12 councillors, who were involved in a botched coup to oust association president Cuthbert Dube after they formally apologised for their actions. However, Zifa vice-president Omega Sibanda, board member (finance) Bernard Gwarada and Women's Football boss Mirriam Sibanda remained suspended and were to face a disciplinary committee.
The Young Sables (Zimbabwe Under-18) disappoint by losing all their three matches at the Craven Week in Stellenbosch, South Africa.
August
The football fraternity is plunged into mourning following the passing on of legendary former Bosso and Warriors' midfielder Willard Mashinkila-Khumalo died on August 23 at the United Bulawayo Hospitals at the age of 49. As word of Khumalo's death spread, mourners started gathering at his family home in Mzilikazi suburb. A minute of silence was observed for the legend in double headers involving How Mine and Triangle as well as Tsholotsho and champions Dynamos at Barbourfields Stadium. The same respect was accorded at Ascot Stadium where Bosso was taking on Chapungu. His funeral service and burial on August 27 was attended by thousands of people from all corners of the country.
Bosso realised $40,000 from the sale of teenage striker Thomas Chideu to South African Premiership side Ajax Cape Town.
Namibia thrashes the Zimbabwe Sables 80-6 to win the Africa Cup Division 1A trophy and be crowned African champions. The Sables only travelled to Namibia a day before the match after the administration failed to make ticket bookings on time.
Athlete Ngonidzashe Makusha ruled himself out of the African Games set for Congo Brazzaville due to injury.
September:
Team Zimbabwe performs poorly at the African Games in Congo Brazzaville, managing only three gold and six bronze medals. The gold medals were all won by swimming sensation Kirsty Coventry, who also added a bronze with the medley relay team. Tennis scooped four bronze medals and the sixth was courtesy of the visually impaired Laina Sithole in the 100M t13.
Athletics, judo, karate, taekwondo, football and beach volleyball struggled to find their footing. Coventry announces her retirement from the African Games after three successful editions, having won gold medals in the 2009, 2011 and 2015 editions of the Games.
Allegations of favouritism are raised against the Bulawayo Referees' Committee when a female referee underwent a fitness retest just days after failing the original test before the mandatory six weeks waiting period. Class One referee Blessing Mpande was among four referees that failed the elite referees' course held in Harare and was supposed to wait for six weeks before a retest.
Sport and Culture Minister Andrew Langa is replaced by career journalist Makhosini Hlongwane.
Caps United legend Lloyd Chitembwe makes a return to the club as head coach while Highlanders parts ways with Bongani Mafu and his technical bench and replaced by Amini Soma-Phiri, Melusi "Mabaleka" Sibanda and Cosmas "Tsano" Zulu.
Zifa is rocked by a financial scandal after the African Nations Cup qualifier against Guinea at Rufaro Stadium following the release of an alleged doctored income and expenditure statement by the association to cover up.
Shadreck Mlauzi replaces long time Mighty Warriors' coach and former skipper Rosemary Mugadza.
October
Harare City FC grabbed the ticket to represent Zimbabwe in the 2016 Caf Confederations Cup following a 2-1 win over Dynamos in the final of the Chibuku Super Cup at the National Sports Stadium.
The entire Zifa board led by its president Cuthbert Dube has its mandate revoked by 51 out of 54 councillors that attended extraordinary general meeting on October 3. Zifa chief executive officer Jonathan Mashingaidze temporarily takes over the reins and calls for elections in 60 days as stipulated by the statutes.
Property mogul Phillip Chiyangwa hints at intentions to run for the Zifa presidency, together with firebrand administrator Leslie Gwindi.
The Mighty Warriors book a maiden qualification for the Olympics after beating Cameroon 3-2 on the away goals' rule. The women's team first lost 1-2 in Yaoundé before beating the West Africans 1-0 in Harare to secure the historic qualification, making them the first local football team to qualify for the Olympics set for the seaside city of Rio in Brazil in August, 2016.
The locally-based Warriors qualify for the African Nations Championship (Chan) set for Rwanda from January 16 to February 7.
Veteran South African politician Tokyo Sexwale announces his candidacy for the Fifa presidency.
African Union Sports Council Region 5 secretary-general Mvuzo Mbebe succumbs to colon cancer.
Highlanders secretary-general Emmett Ndlovu is allegedly robbed at gun point in Johannesburg, South Africa, and in the process loses $300, P300 and R25,000, of which R14,500 were club funds.
Disgruntled Highlanders' supporters circulate a petition calling for the removal of the club's executive, which they blame for the club's poor run of form.
Highlanders finally take delivery of the bus donated to the club by Nyaradzo Funeral Assurance Company in 2013. Bosso were handed the bus at Nyaradzo's Tshabalala suburb complex at a low key event attended by Highlanders' officials and a few players. A contractual impasse between Highlanders and their principal sponsors BancABC had stopped Bosso from accepting the bus. Highlanders ceded all rights to BancABC when accepting the financial institution's sponsorship package, meaning they had to negotiate with the sponsor to avoid infringing on their agreement. They will use the new wheels for long trips while the bus acquired with the assistance of club benefactor Tshinga Dube would be used only in Bulawayo.
Zimbabwe's senior men and women's hockey teams eat humble pie in the African Hockey Champions in South Africa by suffering heavy defeats at the hands of the hosts. The men's team went into the tournament ranked sixth out of nine countries that participated. The men's team was hammered 16-0 by South Africa and although they bounced back by routing Botswana 19-0, their inconsistency saw them emerging a distant sixth while the women finished fifth.
November
Former Ziscosteel and Warriors defender Paul Gundani dies. Gundani, 49, died of suspected malaria at Topomasi Private Hospital in his home town of Kwekwe. He was secretary-general of the Footballers' Union of Zimbabwe (Fuz). According to his wife Hazvinei Daphne Gundani, the former Warriors' left-back complained of a headache and started vomiting after taking anti-malaria tablets.
Chicken Inn are crowned the 2015 Castle Premier Soccer League champions after beating Harare City 3-1 with a game to spare. Going into the match, Chicken Inn needed just three points for them to collect maximum points and claim their maiden PSL title. The Gamecocks broke Dynamos' stranglehold and denied a bid for a record fifth consecutive title. DeMbare ended second and FC Platinum third.
A hapless, defenceless, toothless and weak Sables' side is humiliated 50-5 by Russia in the Cup of Nations tour. Having lost their opening game against hosts Hong Kong 11-30, Zimbabwe found no answer for the marauding Russians.
PSL debutants Tsholotsho survive relegation dramatically on the last day of the season following a 1-1 draw against fellow relegation candidates Buffaloes. Buffaloes, Flame Lily, Dongo Sawmill and Whawha return to the lower division after only a season's romance in the topflight.
Knox Mutizwa emerges as the PSL Top Goal Scorer with 14 goals, two ahead of Caps United's Dominic Chungwa.
December
Flamboyant businessman Philip Chiyangwa polls 48 votes to win the Zifa presidency, beating Trevor Carelse-Juul (13), Leslie Gwindi (3) and James Takavada (1). Omega Sibanda emerges as vice-president, while former Warriors' defender Edzai Kasinauyo secures a seat on the association's board.
Chicken Inn and Warriors' Chan squad skipper Danny "Deco" Phiri is named the 2015 Soccer Star of the Year, with Ocean Mushure of Dynamos as First Runner-Up and Bosso's Knox Mutizwa as Second Runner-Up. Chicken Inn coach Joey Antipas is named Coach of the Year and Elvis Chipezeze takes the Goalkeeper of the Year accolade.
Highlanders, under Soma-Phiri beat Dynamos in a major cup for the first time in nine years.
Bosso lift the top eight Easycall Cup after edging league champions Chicken Inn 1-0 in the final at Barbourfields to restore some lost pride following an indifferent run in the league. Ralph Matema grabbed the goal from the penalty spot to earn the Bulawayo giants $80,000 in prize money.
On their way to winning the cup, Bosso had dismissed bitter rivals Dynamos 2-1 in a breathtaking performance that left their fans wondering why the team had struggled to move away from the relegation zone earlier in the season.
Interim Bosso head coach Amini Soma-Phiri says he will not settle for anything less than the top post, indicating that he had had enough of disrespect by some members of the club's leadership. Soma-Phiri had been touted as a possible assistant coach to the next substantive coach, who is believed to be unheralded Dutchman Elroy Akbay.
The new Zifa board makes its first blunder by announcing the sacking of Warriors' coach Callisto Pasuwa and his entire technical team as well as dissolving the Chan squad's camp. Chicken Inn coach Joey Antipas is named as the replacement, but he declines citing his club's Caf Champions League schedule. Barely 48 hours later, Zifa rescinds their decision and reinstates Pasuwa and his technical staff following the intervention of Sport and Recreation Minister Makhosini Hlongwane after a public outcry. Pasuwa returns after Zifa makes a public apology.
Chiyangwa secures a $1 million sponsorship deal for Zifa that saw the association paying part of former coach Tom Saintfiet's $180,000 debt that would have seen Zimbabwe being suspended from the 2022 World Cup qualifiers.
Hlongwane demands answers from the ZC leadership following a series of embarrassing cricket defeats by minnows Afghanistan.
Bosso announces that out of contract players will have to take a pay cut if they are still interested in donning the black and white jersey in 2016 in what could hinder the Bulawayo giants' efforts to retain or attract top players. Highlanders' chief executive officer Ndumiso Gumede expressed his clubs' desire to retain most players that formed the 2015 squad, but said Bosso will also negotiate a downward review of wages with the players as the Bulawayo giants look beyond 2016.
He said the Bosso contract with principal sponsors BancABC runs out at the end of 2016 and the club wants to come up with reasonable salaries which are in tandem with the prevailing economic climate. He said salary discrepancies caused disharmony in the squad as some were earning about $1,800 while others took home about $400.
Chronicle Sport was named the best sports news coverage publication in the country, according to the Zimbabwe All Media and Products' Survey (ZAMPS) 2015 figures. According to the ZAMPS figures, Chronicle Sports news coverage increased by two percent, from 22 percent in 2014 to 24 percent, which was six percent ahead of The Herald.
Other daily stables were nine percent behind. The Daily News and News Day stood at 15 percent, dropping by two and one percent respectively. The ZAMPS is commissioned by the advertising, marketing, public relations and media industries, who want to know what people watch, read and listen to, where and how they shop and which products they buy.
Source - chronicle