Sports / Rugby
Stampede in Harare
27 Jan 2017 at 05:53hrs |
Views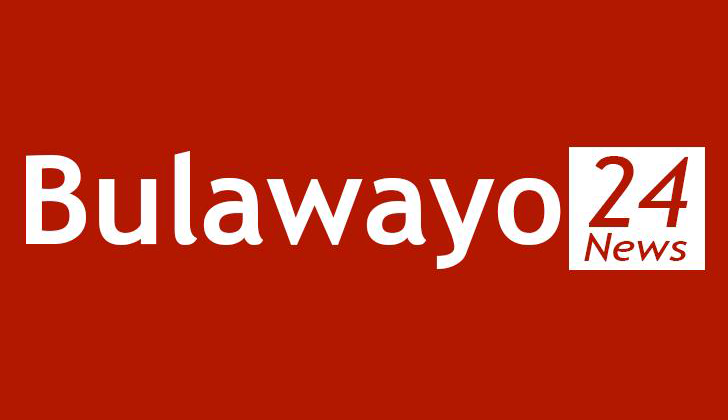 TOURING Vodacom Blue Bulls coach Nollis Marais says Zimbabwe should try and forge more partnerships with the South Africa rugby system to enhance the opportunities of growing the sport in the country.
Marais, who led a strong delegation of the Bulls franchise which arrived in the country yesterday for their pre-season tour, was ecstatic about the trip to Harare which will also see them lock horns with South Africa Super Rugby rivals Emirates Lions at the National Sports Stadium tomorrow.
The Emirate Lions, who were the best team in South Africa last year, are expected to arrive today alongside the DHL Stormers and the Toyota Cheetahs.
The four South Africa franchises are set to feature in a pre-season double header that has been dubbed the Old Mutual Super Rugby Weekend.
Bulls have travelled with a strong 39-member squad which is a mixture of senior and fringe players.
They are also home to Zimbabwe-born Eli Colin Snyman who is pushing his way into the Springboks.
But the 21-year old former St Johns College student, who featured for the Junior Boks at last year's World Under-20 Rugby Championships, is not part of the touring squad.
Marais said it was interesting that Zimbabwean players always make a huge impact when they come to South Africa.
Zimbabwe are currently seized with a myriad of challenges but the Bulls coach believes once they come out of the woods they would need to work on their structures to realise their full potential.
Whilst Zimbabwe and South Africa remain worlds apart in terms of success and development, Marais also suggested that cross-border engagements with their neighbours could help boost competitiveness of the local rugby.
"Super Rugby in South Africa is something different. It came a long way. Obviously in Zimbabwe rugby has got its own challenges now but I think anything can be resolved and get maybe a proper league and something like that.
"A lot of Zimbabwean guys coming to South Africa are making it big and you know that's good for us because we get a lot of talent from this side.
"But the governing bodies should really look at it and see what competitions they are putting in place here so that it can be competitive.
"Maybe play a bit more of cross-border competition and getting games at that level. I always believe that you will perform to the level that you compete against and if the guys start playing against better opposition then they will come better but you have to give people a chance," said Marais.
Marais said the Pretoria-based side, which is returning to the country for the second year running for their pre-season team and building, will continue to inspire the Zimbabweans by bringing Super Rugby to their doorsteps.
The Bulls have also lined up coaching clinics at the Harare Sports Club and at Chinotimba High School in Victoria Falls on Sunday.
They will also get to mix and mingle with the Zimbabwe rugby enthusiasts in the city, signing autographs and posing for pictures.
Marais said the Zimbabwe rugby fans should brace for competitive match when his side face Gauteng rivals Emirates Lions tomorrow.
"Last year was such a great event for us. The people were friendly and we enjoyed, it was our first trip here and that's why we are back.
"It was very important for us. We had good team building and we also had a good game against the Cheetahs and so you know definitely which areas to work on and it's good to get the team away from home.
"We have got a good game against the Lions on the weekend and we look forward to the match. I think the Lions are also bringing a young side.
"We are also building a lot of guys that we need to see how they do and how they play. The Lions are a good side, they beat us in Super rugby so it's going to be a tough match on Saturday. It's going to be a great day of rugby," said Marais.
The side brought their new acquisitions who include Bok lock Lodewyk de Jager, props Jacobie Adriaanse and Conraad van Vuuren, hooker Edgar Marutlulle, loose forward Shaun Adendorf, utility back Johnny Kôtze and wing Sibahle Maxwane.
Springboks' Handré Pollard and Jesse Kriel are also travelling to Harare, but unlikely to make an appearance. Pollard missed the 2016 season due to knee and shoulder injuries.
"A lot of the guys like Adriaan (Strauss) are injured so he won't play. Handre Pollard won't play. But a lot of guys who play Super Rugby like Burger (Odendaal) will play.
"There are a lot of big names and a lot of fringe players. But it's also good for us in this competition to bring fringe players through so that they know exactly where Super Rugby comes from," said Marais.
Bulls will clash with the Lions in the first of the double header at 1PM before and then pave way for the clash between Cheetahs and Stormers.
The organisers have cancelled one of the curtain raisers involving Prince Edward Tigers and Kyle College Vikings because of injuries.
Bulls Super Rugby touring squad
Lizo Gboka, Jaco Visagie, Coenraad van Vuuren, Ruben van Heerden, Abongile Nonkontwana, Nic de Jager, Hendre Stassen, Renaldo Botma, Ivan van Zyl, Tony Jantjies, JT Jackson, Johnny Kotze, Rabs Maxwane, Jade Stigling, Manie Libbok, Corniel Els, Pierre Schoeman, RG Snyman, Shaun Adendorff, Andre Warner, Francois Brummer, Franco Naude, Edgar Marutlulle, John-Roy Jenkins, Trevor Nyakane, Lood de Jager, Adriaan Strauss, Jacques Potgieter, Hanro Liebenberg, Rudi Paige, Handre Pollard, Jacobie Adriaanse, Burger Odendaal, Dries Swanepoel, Jamba Ulengo, Jesse Kriel, Warrick Gelant, Tian Schoeman, Luther Obi.
Source - the herald