Sports / Soccer
Dembare snatches the Wallet
20 Jul 2014 at 15:07hrs |
Views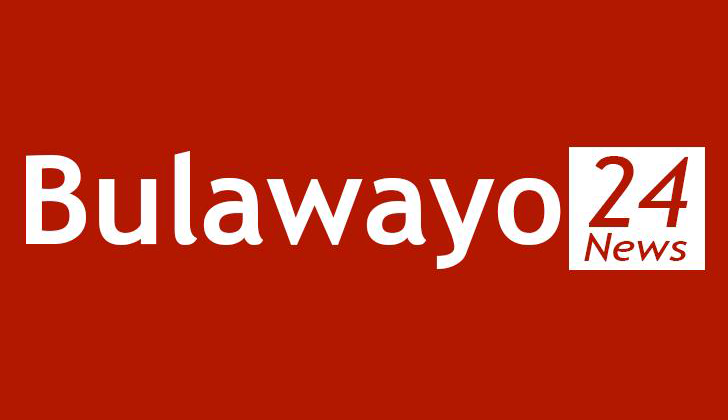 Dynamos 1 - 0 Caps United
93' Bamala blos to end the match
91' Dembare survives
90' 3 minutes injury time added
89' Time wasting Mukandi,
.
88' Header from Caps United's Tindwa, over bar
87' Weak shot from Zimunya, Mukandi collects
86' Foul by Dembare's Alimenda
85' Free kick Caps United, Mukandi collects
83' Dynamos taking time to dispatch a free kick and its wasted by Mushure
82' Caps United SUB - Moses Mucheche IN MUkandi OUT
The Blue side celebrates
79'
Goal
- cross by Sithole, Mutuma Goooooal
78' Another Dembare foul by Chitiyo on Zvirekwi
77' Foul by Mupasiri on Caps United captain Kumbuyani, he gets a yellow card. It was a delayed tackle
76' FOULS committed Dynamos 15 - 15 Caps United
75' Tendai Samanja booked for a foul on Chitiyo
74' Chitiyo pass to Simba Sithole, Simba Sithole slips, if he had managed to get hold of it, he would have been 1v1 with Caps keeper
71' Dembare Double SUB - Mbimba IN, Phakamisa OUT
Simba Sithole IN, Murape OUT
69' Mutuma tries to pick Pakamisa in box but Caps read the move well
68' Murape lunges on Caps United defender, we might see a card, Luck lucky Murape goes unpunished
66' Good corner kick from Murape, Mutuma header hits the upright
63' Dembare on a counter, Caps United clears
63' Cross Caps United, Dembare keeper Mukandi spills it, lucky they scramble it out. Caps enjoying the upperhand now as Mbimba is sent to warm up
62' Caps United attack, Tindwa off target
61' SUB Caps United - Tindwa IN, Gerald Phiri OUT
56' SUB Dembare - Madamombe OUT, Mupasiri IN
53' Caps free kick wide position, Zvirekwi sends it wide
50' Madamombe picked well by Chitiyo and his shot is poor
47' Murape at the end of a cross but his effort is tame and Muchambo collects
Half-time
Bamala blows to end first half
45 1' Roddy can not shoot and Caps scramble it out
45' 2 minutes added
43' Caps force two successive corners, Mukandi strong hand
40' Dynamos break but Madamombe makes a poor cross.
38' Free kick Caps United, dangerous area. Phiri takes it wide
36' Chitiyo impeded in full flight, free kick and yellow card Kumbuyani
33' Tafadzwa Dube in goals for Caps is injured he is up however. Caps make an injured inspired sub
30' Dynamos corner is defended by Caps
27' Swift Dynamos counter and Madamombe with a lovely cross and Roddy obliged with an equally good header But Muchambo saves
24' Pakamisa sends Chitiyo through and oh my word Rc7 blazes it onerous the bar
21' Madamombe twist and turn shoots he gets a corner. Madamombe corner finds Chitiyo but his first time attempt goes out
19' Corner Caps United, goes over with Mukandi watching it all the way
17' Dynamos building from the back and Pakamisa is brought down and free kick wasted
13' Chitiyo mersmerising in the center of the park. Pakamisa attempt pushed out for corner
10' Good claim by Mukandi off a Zvirekwi attempt
7' Pakamisa overhead kick is wide but he was offside anyway
4' Roddy tries to burst forward but he slips and caps clear
1' Zvirekwi attempt goes over
Kick off
Dynamos pray on theMalberiegn goal post. Meaning Dynamos attack heroes acre end goal post
Dynamos in traditional blue and Caps in traditional green.
DYNAMOS FIRST ELEVEN
01 MUKANDI Artwell
02 MOYO Blessing
03 MUSHURE Ocean
04 NDLOVU Themba
05 MBARA Augustine
06 ALIMENDA Stephen
07 MADAMOMBE Russell
08 CHITIYO Ronald
09 MURAPE Murape
10 PAKAMISA Washington
11 MUTUMA Rodrick
Subs
12 MUKURUVA Tatenda
13 MACHAPA Oscar
14 SITHOLE Simba
15 MAGORIMBO Thomas
16 MUPASIRI farai
17 CHAFA Devon
18 MBIMBA Fabrice
Source - Byo24Sports