News / Local
Police warn felons, rotten cops
21 Feb 2021 at 13:12hrs |
Views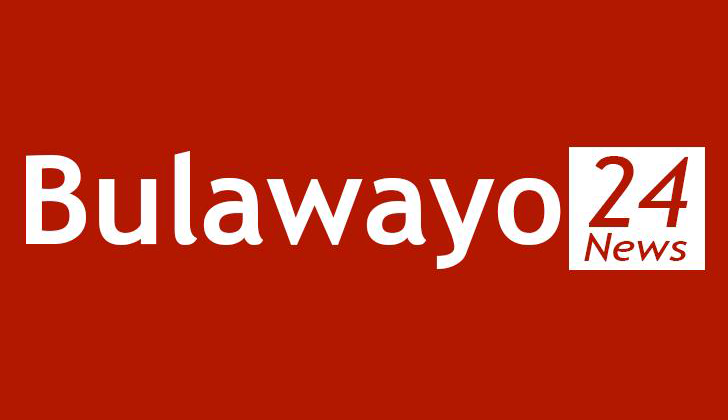 ANGRY authorities vowed yesterday that they would hammer perpetrators of violent crime in the country, while also dealing ruthlessly with rogue police officers caught participating in criminal activities.
In addition, police also warned ordinary citizens against undermining and acting violently towards law enforcement agents going about their duties. This comes after police gunned down four armed robbers in Harare on Friday, including a serving cop who was part of the gang that had robbed a businessman of US$10 000.
Speaking to the Daily News On Sunday yesterday, national police spokesperson, Paul Nyathi, said law enforcement agents would henceforth descend even more heavily on all perpetrators of violent crime and other miscreants.
"To those engaging in violent crime, don't say you have not been warned. The Zimbabwe Republic Police (ZRP) will hammer those who shoot at its officers. "The ZRP will also not tolerate any form of violence by criminals robbing people using firearms and other weapons.
"Decisive action will be taken and we would like to assure the public and also encourage them to report such cases so that the police can act on them, as was the case with these latest robbers," a clearly fed-up Nyathi told the Daily News On Sunday.
"We are concerned about cases of violent crimes and also wondering how criminals often get to know that people will be having money at their business premises or homes.
"We are also concerned about the proliferation of firearms … There are unmarked weapons which are being used for criminal activities. We urge people to report anyone moving around with firearms," Nyathi further told the Daily News.
"The ZRP does not also tolerate criminality among its members and let those who want to engage in such practices be warned that they will be dealt with ruthlessly.
"Working with criminals in robbing innocent citizens is not tolerated. Such members will be dealt with and put in the same bracket as criminals," Nyathi added.
This comes as authorities have launched a crackdown against the twin-evil of machete-wilding gangs and armed robbers that have been terrorising communities around the country. It also comes as the government is preparing to introduce tough laws that include the establishment of special courts to fast-track all cases of barbaric magnitude. On Friday, four suspected armed robbers - including a policeman, were shot dead after exchanging gunfire with detectives who had swooped on them moments after robbing a businessman at his premises in Harare.
Among the deceased robbers was Kudzai Kanjera, a cop based at Hatfield Police Station, who was in the company of his other accomplices - Admire Nheketwa, Brian Chibaya and Tatenda Chari - who were also shot dead during the encounter. Nyathi confirmed the shoot-out yesterday, which occurred along Mbuya neHanda Street - saying they got a tip-off that the robbers intended to pounce on businessman Chris Chibueze Agu.
Agu, who deals in solar equipment, had gone to his shop to collect a battery when the robbers confronted him armed with pistols - before ordering him to lie on the ground and snatching money from him. Detectives who were strategically positioned to deal with the robbers moved in, leading to the gunfire exchanges.
"The Zimbabwe Republic Police confirms the death of four robbers and arrest of two others in a shooting incident which occurred at number 110 Mbuya Nehanda Street on 19 February at 1800hrs.
"The police received a tip-off of the gang's intention to rob the complainant… Agu and organised an ambush.
"The complainant entered his shop to collect a battery for his customers which he had forgotten and suddenly the suspects who were armed with pistols and a Magnum revolver pounced on him and robbed him of US$10 000," Nyathi said.
The latest armed robbery incident comes as authorities are grappling with soaring cases of armed robberies in the country. In October last year, robbers stormed the Harare residence of retired Lieutenant-General Engelbert Rugeje - before one of them was shot dead by his security aides.
Rugeje was among the military bosses who were credited with deposing the late former president Robert Mugabe from power in a stunning but widely-supported coup in November 2017. At the time that the brazen robbers stormed his home, Rugeje was said to be away.
The robbery at Rugeje's home also happened two months after law enforcement agents had busted one of the country's most notorious gangs during a shoot-out in Beitbridge.
The terror gang included Musa Taj Abdul, 46 - who police alleged was a sick criminal who had been on the run for 20 years. Others arrested then included Liberty Mupamhanga, 29; Prince Makodza, 31; Godfrey Mupamhanga, 27; Charles Lundu, 47; Rudolf Kanhanga, 29; Innocent Jairos, 32; and Tapiwa Mangoma, 27.
During the arrest of these alleged robbers and murderers, police recovered an assortment of weapons that the gang were using in their criminal activities. Nyathi said the gang was suspected to have carried out several high profile heists last year which occurred at Mashwede Holdings, Glen Norah B, Blue Circle, Marlborough and Makoni Shopping Centre, among other robberies that the police are investigating.
Abdul and his gang allegedly escaped arrest in March after robbing prominent Harare businessmen Tawanda Nyambirai and Rodney Dangarembizi of more than US$220 000. They allegedly first pounced at Dangarembizi's premises where they forcibly took away US$37 000, two vehicles and 13 cellphones - before proceeding to Nyambirai's office where they took a cash safe with US$180 000.
At Makoni Shopping Centre in Chitungwiza, the gang allegedly fired 10 shots into the air and robbed two foreign currency dealers of US$7 000, up to $30 000 and a Toyota Allion. The nine robbers, who were wearing masks, jumped off a Toyota Hilux truck armed with pistols, rifles and a machete before one of them ordered the foreign currency dealers to lie down.
On April 5, they were said to have proceeded to Mashwede while driving four separate vehicles, a black Toyota IST, Subaru, Toyota Mark X and Honda Fit. The gang wore masks then and were armed with a gun. They allegedly confronted two security guards who were manning the premises and threatened to shoot them if they raised alarm. They were said to have tied the security guards with cables, before allegedly breaking safes and escaping with US$99 075 and R42 000. The gang is currently awaiting trial.
Source - dailynews