News / Local
CAPS Utd stoke flames ahead of Bosso clash
16 Mar 2022 at 05:30hrs |
Views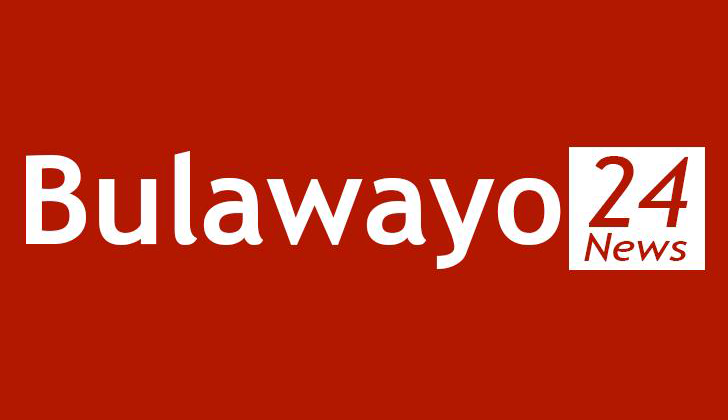 CAPS United have stepped up the war of words as their keenly awaited Castle Lager Premiership football battle against Highlanders at the National Sports Stadium on Sunday draws closer.
On the heels of recent wins and a seeming return to form, The Green Machine have gone into overdrive on their Twitter page, with a post from yesterday calling on Highlanders to forfeit that match.
"Now that fuel is too expensive. It's not a bad idea to just stay home and give away three points and three goals as a walkover than travel 440km and lose 4-0. Save fuel Save hotel bills Save allowances Save the embarrassment. This is brotherly advice and @CastleLagerPSL will understand," read the tweet on the Harare side's page.
Earlier they had posted another tweet, in which they labelled Highlanders "relegation favourites".
Interestingly, Highlanders have refused to be baited though fellow Premiership side Chicken Inn moved to their defence with this blow: "Jesus, by beating two Division One teams you now call @Highlander Bosso relegation favourites Asazi".
This was in reference to the last two games CAPS United played against Premiership debutants WhaWha and re-promoted Bulawayo City.
Both clubs are coming out of a rough patch. Before the 4-0 drubbing of Herentals last weekend, Highlanders had just managed a single victory in six matches. They had only managed to beat WhaWha 2-0, drawn twice and lost thrice.
And CAPS United, who were humiliated 6-2 by Manica Diamonds a couple of weeks ago, have since recovered from that heavy defeat and turned around the corner with 6-0 drubbing of WhaWha and a 1-0 victory against Bulawayo City.
Both CAPS United and Highlanders are walking with a spring in their steps and their fans are relieved that the good old days might be back.
The clash would not have come at a better time for the two teams. The Twitter battle has enlivened what is already a combustible fixture, as the two teams share history.
Highlanders will always claim glory for being the only team to beat CAPS United in the league in their trailblazing 2004 season, with a 4-3 win that included Tapuwa Kapini's outrageous long-range free-kick at the National Sports Stadium, the venue for this weekend's encounter.
Over the years, the teams have built a rivalry that has been punctuated by players moving between the clubs with players such as Siza Khoza and Gift Lunga (Jnr) playing for both clubs.
Former CAPS United striker Alois Bunjira says he believes the Green Machine have an upper hand going into Sunday's battle.
"The CAPS United v Highlanders match is always an explosive affair. To me, it is an unsaid derby match. Obviously, fans will be expecting some fireworks," said Bunjira.
"It is also a good thing that they are meeting, coming from good results this past week. From the current form I see CAPS United having the upper hand and seemingly having hot consistency, whereas, for Bosso, we are not sure if it is consistency or a one-game wonder.
"We will have to wait and see. Obviously, the pressure is on the Bosso technical department to hit that consistency.
"Great match to look forward to, which on paper, should showcase and advertise local football. Coming after a two-year league absence, I think this also makes the match even more appetising. Fans are hungry for matches like these," said Bunjira.
The CAPS United legend says he still remembers that he would score in every game he played against Highlanders.
"When I was still at CAPS United as a player, matches against Highlanders were like derbies for us. The atmosphere brought about by their fans and the exuberance of the CAPS United, made it a colourful spectacle and every player wanted to perform at their best and shine. Luckily for me, I always reserved my best performance for Highlanders and the other team which wears blue (Dynamos). I scored in every match that I played against Highlanders when I was at CAPS United, and it gave me great satisfaction," said Bunjira.
"I hope that is the same feeling that the current CAPS United players have, facing Highlanders on Sunday. My best game against Highlanders is definitely the one we beat them 2-1 at Gwanzura Stadium, when I scored a smashing diving header to equalise before Mogiza (Morgan Nkatazo) sealed the win with arising shot from inside the box. That day I was on fire, at a packed Gwanzura. I was lifted by the CAPS United fans from the pitch all the way to the changing rooms," said Bunjira.
Castle Lager Premiership Fixtures
Saturday: Chicken Inn v Black Rhinos (National Sports Stadium), Yadah v Bulawayo City FC (Baobab), FC Platinum v Ngezi Platinum Stars (Mandava), Dynamos v ZPC Kariba (National Sports Stadium).
Sunday: CAPS United v Highlanders (National Sports Stadium), Tenax CS v Herentals College (Sakubva), Bulawayo Chiefs v Harare City (Luveve), Triangle United v WhaWha (Gibbo), Cranborne Bullets v Manica Diamonds (Baobab).
Source - The Herald