News / Local
Chiwenga launches medical strategy
01 Oct 2022 at 06:11hrs |
Views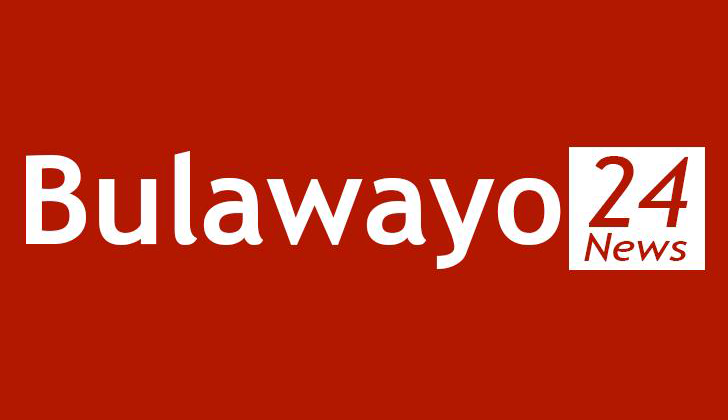 THE Government of Zimbabwe has launched the National Surgical, Obstetric and Anaesthesia Strategy (NSOAS) for the period 2022 to 2025, becoming the fifth African nation and ninth in the world to have such a policy.
Vice President General (Retired) Dr Constantino Chiwenga, who is also the Minister of Health and Child Care, yesterday launched the document at a conference hosted by the Surgical Society of Zimbabwe and the Zimbabwe Anaesthetic Association in Victoria Falls.
The process of coming up with the strategy started in 2018.
NSOAS is coming in to address the burden of disease amenable to surgical care and it is the first of its kind in the country.
Its implementation is going to ensure that all people in need of surgical obstetrics and anaesthesia (SOA) services receive quality and timely care at all levels of the healthcare system, increase and retain trained SOAs, expand equitable access to improved SOA service and care infrastructure that is appropriately equipped, help systematically collect, process and utilise quality SOA data to inform decision making and ensure sustainable funding and improve leadership and governance in service delivery.
"We are gathered here for the launch of the National Surgical, Obstetric and Anaesthesia Strategy (NSOAS) for the period 2022 to 2025 with a mission to provide accessible, timely and quality surgical, obstetric, and anaesthesia services to all Zimbabweans.
"I am happy to inform you that as Zimbabwe, by launching this strategy we are showing our commitment and taking a positive step in meeting our international obligations. What is now left is the implementation and translating this strategic document into action," said Dr Chiwenga.
He said NSOAS has been developed at an opportune time when the Ministry of Health and Child Care has undergone a restructuring exercise to enhance efficiency in the health sector.
Dr Chiwenga said the health sector in Zimbabwe seeks to accelerate the attainment of Sustainable Development Goals and ensure universal health coverage for citizens in line with the National Vision 2030.
The strategy will be guided by the National Health Strategy (NHS) 2021-2025 which feeds into the Health and Wellbeing Thematic area in the National Development Strategy (NDS) 1.
Dr Chiwenga said the global annual report in 2020, stated that between 28 percent and 32 percent of the burden of disease in developing countries was attributable to diseases that are amenable to surgical care.
Covid-19 exposed the need for building resilient health systems that are well equipped to respond to emergencies but also sustaining essential health services.
"Implementation of the NHS 2021-2025 will be supported by various programme specific strategic documents such as the one we are launching here today.
"Let me take this opportunity to officially launch the National Surgical, Obstetric and Anaesthesia Strategy (NOAS 2022-2025) and reiterate my unwavering support towards implementation of this strategy," said Dr Chiwenga.
Dr Chiwenga said the strategy will reverse outbound medical tourism.
He said Zimbabwe can build its own health sector in line with the philosophy Ilizwe lakhiwa ngabaninilo.
Dr Chiwenga said considerable progress had been made in health as he called for additional investments to tackle the emerging challenge of non-communicable diseases.
A report published by the Lancet Commission on Global Surgery in 2015, revealed that approximately 70 percent of the world still lacked access to safe, affordable emergency and essential surgical obstetric and anaesthesia care when needed.
This resulted in countries developing National Surgical, Obstetric and Anaesthesia Plans to address the burden of disease amenable to surgical care.
"Zimbabwe has today become one of the few countries in Africa to have a comprehensive strategy for surgical services. I congratulate you for your usual resilience and leadership in health
"My Ministry has therefore ensured that this will be catered for through the newly introduced quinary level of care, which is the highest level of care," added Dr Chiwenga.
The Second Republic has scored successes in the health sector since it came to power. Zimbabwe has surpassed the 15 percent domestic funding for health in line with the Abuja Declaration. The country has also improved health workers welfare through various monetary and non-monetary benefits, improved availability of essential medicines, improved health infrastructure through construction of several health facilities and is reducing death from health conditions.
VP Chiwenga implored health development partners and the private sector to complement the Government in addressing health issues amenable to surgical care as guided by the strategic document.
Also present at the event were Matabeleland North Provincial Affairs and Devolution Minister Richard Moyo, Health Deputy Minister Dr John Mangwiro and representatives of various development partners.
Source - The Chronicle