News / Local
'Zimbabweans are angry'
01 Feb 2023 at 07:46hrs |
Views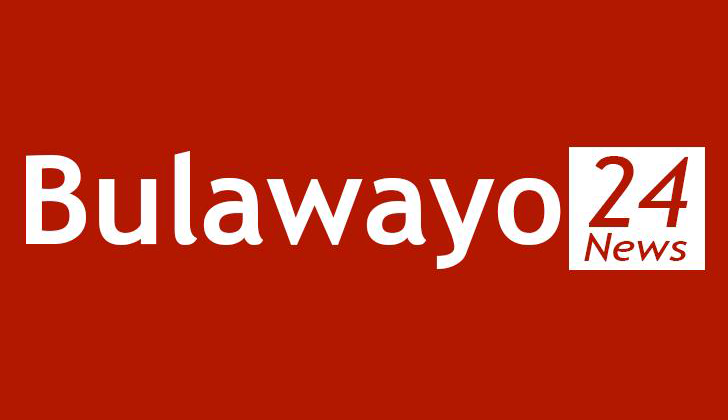 CIVIL society organisations (CSOs) have warned of simmering civil unrest due to unfettered corruption among President Emmerson Mnangagwa's lieutenants and cronies, after the country fared badly in Transparency International's 2022 Corruption Perception Index rankings.
They described the Zanu-PF leadership's laid-back approach to corruption as a "collapsing centre".
The 2022 TI Corruption Perception Index (CPI) yesterday ranked Zimbabwe at number 157 out of 180 countries surveyed, same as last year.
The worst performer is Somalia ranked (180) followed by Syria (178), South Sudan and Venenzuela tied at 177. Zimbabwe's neighbours had commendable ranks of 130, 166, 110, 72 and 35 for Eswatini, Zambia, Malawi, South Africa and Botswana, respectively.
High performers included Denmark (1), Finland (2), New Zealand (2), Norway (4) and Singapore (5).
While discussing Zimbabwe's poor performance, anti-corruption watchdogs decried failure by government to curb the vice, despite the existence of progressive laws, anti-corruption institutions and various mechanisms that were put in place to control rampant graft in the public sector.
They highlighted various corruption "scandals" in the public sector that deprived ordinary people of their livelihoods, but were not addressed over the years.
These include the Premier Service Medical Aid Society scandal where some top government officials allegedly looted funds resulting in the near collapse of the medical aid company.
The National Social Security scandal is yet another example mentioned, whereby millions were looted from the pension fund, but perpetrators have not yet been brought to book.
Zimbabwe Human Rights NGO Forum board member and Civic Education Network Trust executive director Wellington Mbofana said pledges to fight corruption were a façade whereby the politically-connected elite were wantonly violating laws, but getting away with crimes.
"Corruption drives government into dysfunctionality — failure of oversight, incapacitation or capture of independence of the judiciary, and the civil society," Mbofana said.
"When a country is deemed corrupt, only the corrupt invest in it. It will attract small investments, with investors who bring limited capital and in some cases equipment. It is easier to adopt the holier than thou, and the we-and-them syndrome when the reality resembles scenes of Animal Farm (book) when they looked into the house and failed to distinguish between the pigs and the humans. There is a need for every citizen to be involved in the fight against corruption because corruption affects everyone. We need to implement the law. We need a clean government. As William Butler said, when the centre fails to hold, things fall apart."
Transparency International-Zimbabwe (TIZ) executive director Tafadzwa Chikumbu said: "People are angry. They are agitated. They are boiling with anger. You can see even on social media where there are developmental posts by government officials, people start talking about corruption. If corruption is not addressed, it can turn into violence because people are burning, they are erupting but they do have the space to do so. So we need to holistically look at corruption, not in the social and economic implications but from the perspective of conflict and security.
TIZ board chairperson Anesuishe Chirisa said: "We have all the necessary laws and mechanisms that can effectively and decisively deal with corruption. However, despite the existence of these, there are persistently high levels of corruption.
"Reports from the Auditor-General have revealed loss of public funds through corruption. There is the zero tolerance to corruption mantra but there is a need to turn words into action. There is also a need to stop using corruption to settle factionalism among political parties."
Mnangagwa promised to fight corruption when he came into office in 2017 and disbanded the Zimbabwe Anti-Corruption Commission (Zacc) board accused of perpetrating corruption and appointed a new team.
He went on to establish the Special Anti-Corruption Unit in his office to prove his determination to fight graft and also established the National Anti-Corruption Steering Committee (NACS) in 2021.
In a speech read on her behalf during the launch of the 2022 CP1 index report, Zacc chairperson Justice Loyce Matanda-Moyo disputed the accuracy of the CPI findings, and highlighted various "shortcomings".
"There is a need to bring certainty in the conduct of CPI," she said.
"So far no one is certain on how it is done. In our efforts to understand it we found a number of areas that appear as weaknesses and require improvements. Firstly, in our view the current CPI developed by Transparency International has several shortcomings. First, data is generated by surveying almost the same experts and professionals year- in, year-out.
"The methodology is not all encompassing as it leaves out other critical segments of the population who are critical in driving the NACS (national anti-corruption) implementation agenda.
"And more fundamentally, the TI focuses only on perceptions on corruption in the public sector when corruption is also prevalent in the private sector and non-governmental organisations."
Source - Newsday Zimbabwe