News / Local
Mnangagwa in mass police transfers
25 Feb 2023 at 07:08hrs |
Views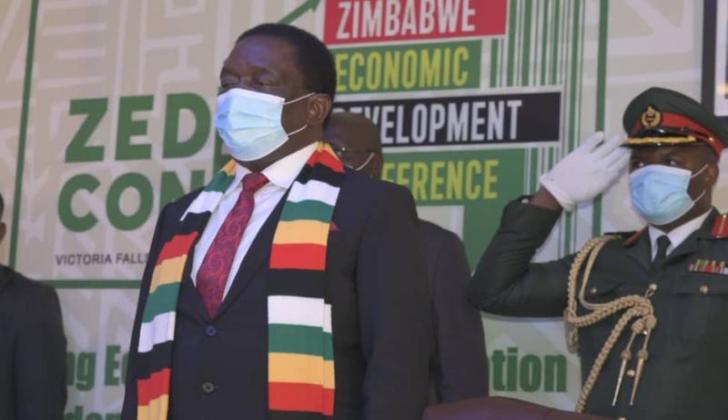 THE Zimbabwe Republic Police (ZRP) has instituted an aggressive transfer of senior officers countrywide, raising eyebrows as this is coming ahead of elections later this year.
NewsDay Weekender learnt that police transferred at least 66 top officers from various provinces.
The affected officers are expected to report to their new stations by March 3.
A police internal communication seen by NewsDay Weekender showed that officers affected in the transfer were senior cops ranking from assistant inspector, superintendent, sergeant and constable among others.
"The following transfers have been approved and should be implemented accordingly ...," the memorandum read naming the transferred senior officers.
But national police spokesperson Assistant Commissioner Paul Nyathi yesterday said he was not aware of the memorandum.
"I am not aware of the memorandum. Can you send it to our WhatsApp number," Nyathi said.
He had not yet responded by the time of going to print.
Last year, a Zanu-PF central committee report disclosed that some police officers attended the ruling party's Herbert Chitepo School of Ideology to "re-orient" them ahead of the watershed elections.
In separate interviews, political analysts said while police regularly transfers its officers, the timing raised eyebrows.
"Going into the elections, it is crucial that the police keep a distance between themselves and political parties and operate in terms of the Constitution. Otherwise, we are going to see the police acting as if they were party enforcers," political analyst Effie Ncube said.
Ncube also said forcing police officers to attend Zanu-PF's Chitepo School of Ideology orientation was "completely unacceptable and a threat to democratic governance".
"When applying the law in such a scenario, the police can only selectively do so and exempt the party they are affiliated to. This is what our Constitution sought to avoid," Ncube said.
"Sadly, it is being ignored as if it does not matter. This has led to the deepening of the political and economic crises and further reduced chances for a free and fair election."
Another political analyst Vivid Gwede said history shows that transfers in the police force have sometimes been done "in bad faith to punish or reward police officers".
"However, having senior officers attending the Zanu-PF ideological school is unconstitutional. It is also a threat to the rule of law and justice, which require impartiality by law enforcement institutions," Gwede said.
The opposition has accused police of being biased towards the ruling party.
Source - Newsday Zimbabwe