News / Local
Zanu-PF primaries show a 'generational shift'
08 Apr 2023 at 08:21hrs |
Views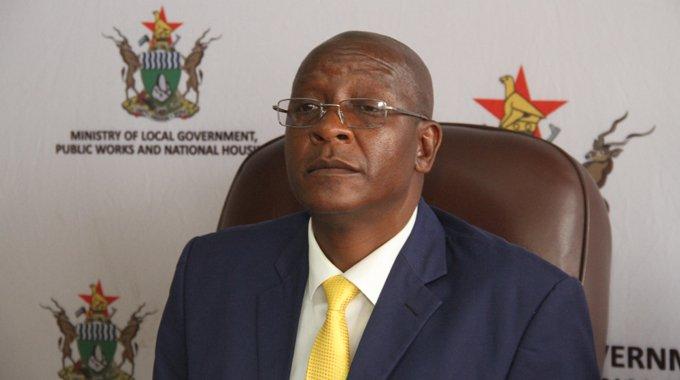 SITTING Zanu-PF legislators paid the price for "ditching" their constituencies as they went on to lose primary elections held a fortnight ago.
Zanu-PF this week announced successful candidates in all 10 provinces for the MPs, senate and for the women's quota.
The politburo sat three times to deliberate on the hotly contested primary elections, which were dominated by violence, abductions and torture.
All eyes were on the National Assembly elections, where several bigwigs lost in the primaries.
President Emmerson Mnangagwa rescued some of the bigwigs, among them Information Communication Technology minister Jenfan Muswere (Makoni West), Justice Mayor Wadyajena (Gokwe-Nembudziya) and Justice minister Ziyambi Ziyambi (Zvimba West).
There will be re-runs in Zvimba West and Gokwe-Nembudziya, while Muswere was declared the "winner" in Makoni West after the ruling party had accused Moses Ruwona of forging papers to support his candidacy.
Ruwona was accused of failing to have a clear paper trail on how he joined the party.
Mashonaland West province recorded one of the major shifts in the primary elections, with only six MPs out of 18 winning the right to face off the opposition in general elections later this year, the current 18.
Zanu-PF holds all but three of the 21 constituencies in the province.
Losing incumbent Dexter Nduna is contesting his loss to Last Chigavazira in Chegutu West.
Some of the major shocks were recorded in Hurungwe West, Mashonaland Provincial Affairs minister Mary Mliswa-Chikoka was floored by Chinjai Kambuzuma.
Mashonaland East has 23 constituencies, with only two held by the opposition and from the 21 constituencies held by Zanu-PF, eight sitting MPs have been confirmed to have lost in the primaries.
The biggest upset in the province was recorded in the Chikomba West constituency, where incumbent Health deputy minister John Mangwiro was defeated by propotional representation MP Tatenda Mavetera.
In the political hotbed of the Midlands province, five sitting MPs out of the 22 constituencies held by Zanu-PF were booted out.
The incumbents who lost include Larry Mavhima, who was beaten by former Mines deputy minister Fred Moyo in Zvishavane-Runde, while in Shurugwi South, Edmund Mukaratigwa lost out to Wilson Mhuri.
Midlands has 28 constituencies, but only six are held by the opposition.
Political analyst Rejoice Ngwenya said there was noticeable generational transition in Zanu-PF primaries.
"Voters have also ditched their legislators over poor performance and ditching of their constituencies. Most of those who lost in the elections are paying the price for dumping their constituencies and people are very aware," Ngwenya said.
In Manicaland, Zanu-PF supporters dumped the old guard, with 17 legislators out of 22 falling by the wayside.
Chipinge South MP Enock Porusingazi bounced back after his winning rival Robert Nyemudzo was disqualified for allegedly brewing "illicit" beer.
As a result of the politburo interventions, the ruling party will go into the general elections with 15 new aspiring MPs out of 22 in the province.
There were several upsets in the province, which saw incumbent Joseph Chinotimba losing to a young turk, Ngonidzashe Mudekunye in Buhera South.
Manicaland Provincial Affairs minister Nokhuthula Matsikenyere suffered heartbreak after losing to Wilson Maphosa in Chimanimani West.
Transport deputy minister Mike Madiro was another casualty after losing to his former top friend and ally Admire Mahachi in Mutare North.
Another bigwig, Christopher Chingosho, was defeated by a young farmer Farai Mapfumo in Headlands. Chingosho is a former Local Government deputy minister.
Another incumbent, James Munetsi, lost to Joseph Muwombi in Makoni North.
In Mutare West, Percy Muchimwe was heavily trounced by Brighton Mwanengureni.
In Makoni South, sitting MP Misheck Mataranyika was defeated by Albert Nyakuedzwa, while in Mutasa North, incumbent Chido Madiwa lost to Obey Bvute.
Zanu-PF director for information Tafadzwa Mugwadi beat incumbent Saul "Baba Stembeni" Nzuma in Buhera West.
Source - newsday