News / Local
Berita clinches European deal
14 Apr 2023 at 07:46hrs |
Views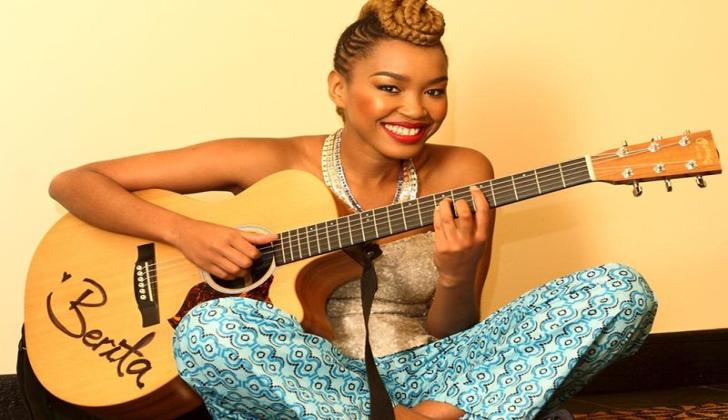 South Africa-based Zimbabwean award-winning muso Gugulethu "Berita" Khumalo has signed an international deal with a Germany-based distribution company which will see her staying in Europe for three months.
Under the stable, she will release an "international" single titled Peace Of Mind which was produced by Abidoza and Cowdray Park-bred pianist Ali Keys.
Speaking as a guest on Mac G and Sol Phenduka's Podcast n Chill platform, Berita said she wrote the song in a period after her famous divorce with husband — South African socialite Nota Baloyi, as she said she was having "peace of mind" from the toxic Nota.
It's a dream come true for her to be spreading her wings and flying to Europe.
"I have just done a partnership with a German company so I also have management over there. My goal in music was always to do music in South Africa then go to Europe. And for a long time, I was told that my music is not African enough to be exported to Europe.
"But about two years ago, this company approached me and said they have marketed Afro music in Europe before and said they think I can make a breakthrough there and that was it.
"With my upcoming international song (Peace Of Mind), we will put promotion and marketing in Germany and France which is amazing to me because every time I did music which was marketed and distributed in South Africa only.
Despite AmaPiano being the most common and selling export to Europe, Berita is not scared to dive into the European market.
"I am not scared to go to Europe, actually, I shout out to all the youngsters who do AmaPiano, they are killing it. To me, I call this year a season of open spaces and open sounds. I have been experimenting. I have gone to the studio to work with AmaPiano producers and also those who do Afro Beats, so I know I will do well there," said Berita.
In the interview, Berita was so open to the extent of explaining how she came up with her stage name.
She was raised by her grandmother; therefore, she had decided to choose her grandmother's name as her stage name after a record label felt that Gugulethu, her real name, was not punchy enough for South African audiences.
"Berita is my grandmother's name and it means truthful. I chose the name because at the time I was with my first label and they were like you are going to call yourself Gugu and sing? I personally think it's fine you can be called Gugu and sing," she said.
Source - B-Metro