News / Local
WATCH: Navigating Masiyephambili Drive in Bulawayo
17 Apr 2023 at 09:13hrs |
Views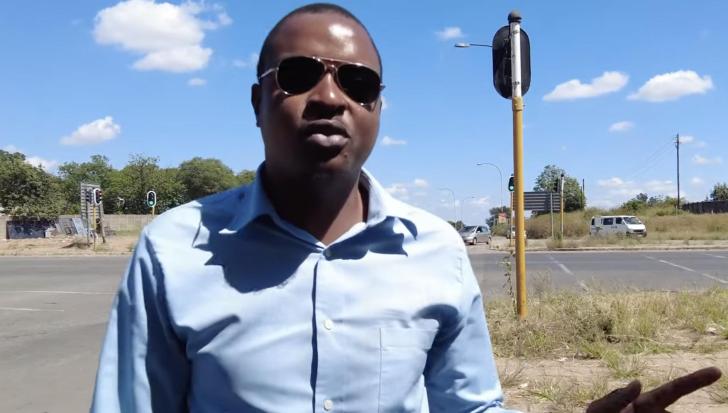 Masiyephambili Drive is a major road that connects various suburbs in Zimbabwe's second-largest city, Bulawayo. The road spans 17 kilometres, and it is an important route for both businesses and residents.
As a driver in Bulawayo, navigating the roads can be quite the challenge, especially when it comes to potholes. One of the major roads that were once hit the hardest by the pothole epidemic is Masiyephambili Drive. The government intervened and resurfaced the road through the Ministry of Transport and Infrastructure Development. This was done following the publication of Statutory Instrument 47 (2021), in which the Zimbabwe government resolved to declare all roads in the country as a State of Disaster. Masiyephambili Drive was one of the first roads targeted by the Emergency Roads Rehabilitation Program (ERRP). It's unfortunate that some of the resurfaced sections of the road are developing potholes again.
The intersection of Khami Road and Masiyephambili Drive is a major traffic blackspot. Many accidents have occurred there. The Bulawayo City Council intends to demolish the robots and replace them with a roundabout junction so as to ease the number of accidents at the intersection. Six people were killed and eleven others were injured when an unauthorized commuter omnibus collided with a truck at the crossing in April 2022. The kombi became entangled between the truck's horse and trailer and was pulled for approximately 30 metres.
Because of accidents that happen almost on a monthly basis, residents of Nkulumane planned a cleansing ceremony because they believe evil spirits are in control of the intersection.
The road stretch between the Number 6 Cemetery and the Fambeki is lined with beautiful solar-powered street lights. The solar-powered street lights were constructed following the distribution of Ward Retention Funds by the Bulawayo City Council in 2018.
Under the same Presidential plan of the ERRP, the road was repaved after Emakhandeni all the way to Victoria Falls road. It is now a delight to drive on Masiyephambili road after some roadwork was done.
Watch the attached YouTube documentary to see how the road looks as of April 2023.
Source - Mncedisi Nyathi