News / Local
CCC candidates selection divides Bulawayo
09 Jun 2023 at 06:51hrs |
Views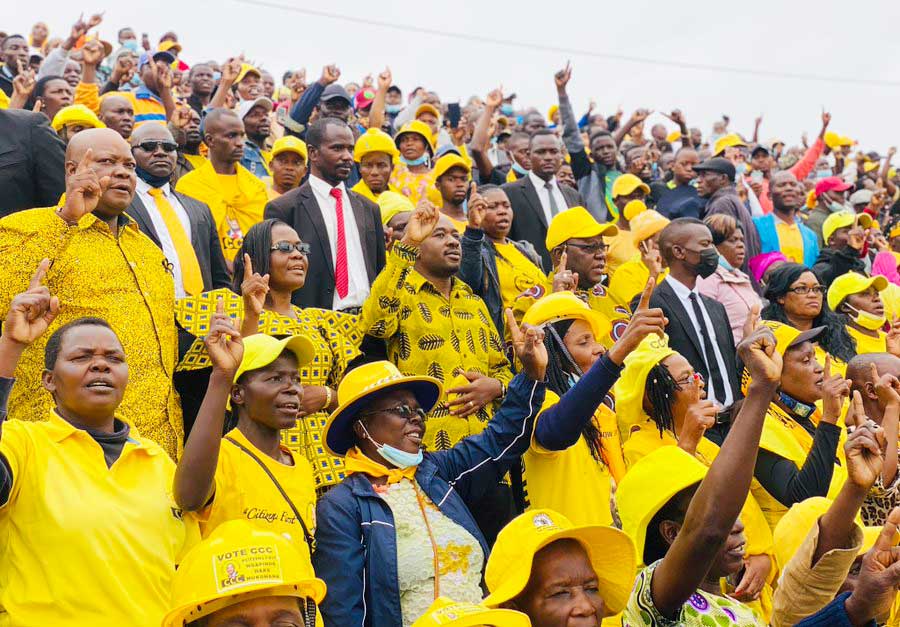 THE Citizens Coalition for Change (CCC)'s candidates selection process has left its Bulawayo province divided amid reports that there is a plot to rig the exercise.
Sources said there was a plot to impose some losing candidates who have appealed amid allegations of vote buying among others during the selection process.
In Nketa constituency, insiders said there was an attempt to impose academic Mandla Nyathi after he lost the bid to represent the constituency to party benefactor Obert Manduna.
The sitting MP Phelela Masuku was disqualified alongside many others who were believed to have been part of the Dougals Mwonzora camp.
In 2013, the then MDC leadership tried to impose Nyathi as Bulawayo mayor, without success after he was rejected by the structures.
"A number of losers have appealed and are fighting for reruns," an insider told Southern Eye.
"In Nketa, Nyathi's campaign team has resorted to mudslinging to tarnish the image of others yet he (Nyathi) emerged at the last minute.
"In Magwegwe, Njube and Bulawayo North, there are also reports of disputes over the whole selection exercise and indications show that officials who were presiding over the process were receiving kickbacks to sway the selection process."
As the circus continues in the Nelson Chamisa-led opposition party, Entumbane/Njube sitting MP Gift Banda, who had initially been disqualified by the party, bounced back under unclear circumstances.
CCC spokesperson Fadzayi Mahere on Tuesday told Southern Eye that the selection process was not yet complete.
"No person who is not the Candidate Independent Selection Panel (ICSP) has the prerogative to announce candidates. As soon as the final, official candidate list is complete, it will be made public and communicated officially," Mahere said.
However, sources said in Mpopoma constituency, newcomer Desmond Makaza prevailed against sitting MP Charles Moyo, who is also reportedly using dirty tactics to bounce back.
In Bulawayo South, businessman Francis Mangwendeza emerged victorious.
Party deputy spokesperson Gift Ostalos Siziba emerged the winner for the Tshabalala/Pelandaba constituency.
Other newcomers are Surrender Kapolika and Minienhle Gumede for Bulawayo Central and Bulawayo North, respectively.
In Pumula, the sitting MP Sichelecile Mahlangu also won with former youth leader Discent Colins Bajila coming out tops for the Luveve/Emakhandeni constituency.
Source - southern eye