News / Local
Zimbabwe ready to dump US dollar
28 Jul 2023 at 06:44hrs |
Views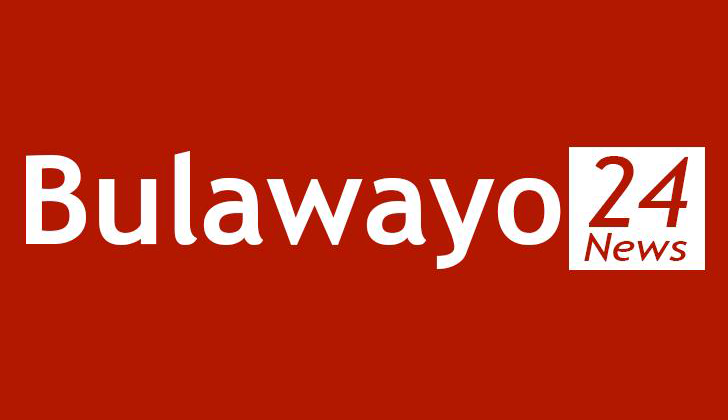 PRESIDENT Mnangagwa has said the country is agreeable to the use of alternative forms of payment for various transactions as opposed to the sole use of the United States dollar.
Yesterday during a bilateral meeting with Russian President Vladimir Putin at the ongoing Russia-Africa Economic and Humanitarian Summit in St Petersburg, the President also appealed to his host to consider Zimbabwe's request to join the BRICS New Development Bank.
This comes as many nations, such as Russia, China and India have been dumping the use of the US dollar with more nations, fed up by the US unilateralism and coercive approach to international relations, now seeking a new inclusive democratic order.
"In view of the sanctions imposed on both our countries and subsequent challenges in undertaking US-dollar denominated transactions, Zimbabwe is agreeable to pursue alternative autonomous solutions and the use of alternative forms of payment for various transactions. I am happy that the Russian Federation has already accomplished this as a result of the sanctions imposed on your Republic.
"May I highlight that Zimbabwe intends to bid for a non-permanent seat in the United Nations Security Council for the period 2027-28, we appeal for the support of the Russian Federation. Similarly, Zimbabwe submitted a request to you Your Excellency to join the BRICS New Development Bank; we equally count on the support of Your Excellency in this endeavour," said President Mnangagwa.
The President said long-standing relations between Zimbabwe and Russia remain very solid and excellent, rooted in both countries' firm belief in the sovereign right of the countries to determine their own destinies.
He said Russia has been a steadfast friend for Zimbabwe in both good and bad times, and that he is confident that those relations will continue to grow and strengthen.
With Zimbabwe and Russia relations stronger, the President said he expects high level visits and exchanges between the two countries.
"On economic cooperation, as we forge ahead it is important for our two sides to work harder to further deepen bilateral trade and commercial exchanges," he said.
He also acknowledged investments made by Alrosa, the world's biggest diamond company, in Zimbabwe saying it has contributed to economic growth.
Zimbabwe recently took delivery of helicopters from Russia that have been distributed among other sectors to health delivery and policing, another batch is on its way.
President Mnangagwa also invited Russian companies to take advantage of the investor-friendly policies of Zimbabwe and invest in lithium mining, agro-industry and infrastructure development.
The President disembarks from the M1-38 helicopter that he was presented with by President Putin at the Russia Helicopter Company in St Petersburg yesterday. — Pictures: Presidential Photographer Tawanda Mudimu
Russia donated 11 000 tonnes of potash fertiliser, 9 000 tonnes of ammonium nitrate fertiliser in a gesture that the President said is testimony of the friendly relations between the two countries.
Zimbabwe and Russia have also collaborated in space technology, enabling the finalisation of the testing of a satellite by the former with education in nuclear energy also set to start this year.
Russia has been supporting Zimbabwe in the construction of the African Liberation Museum with its flag having been raised as a critical symbolic gesture to the role Russia played for the liberation of African countries.
"On international cooperation, the solid collaboration between our two countries at multilateral forums, moreso against continued Western aggression against the two countries, Zimbabwe strongly opposes the use of sanctions as a foreign policy tool which undermines sovereignty of nations.
"Zimbabwe has been under the sanctions from the West for the past 23 years but as a result, we now think outside the box and use our domestic resources to grow and expand our economy.
"Your Excellency, allow me to state that Zimbabwe is in solidarity with the Russian Federation in your country's special operation in Ukraine. As current chair of the Kimberly Process Certification Scheme (KPC), Zimbabwe unreservedly condemns the unjustified and vindictive ban on the sale of Russian diamonds on the world market. We reassure you of Zimbabwe's support within the KPC," said President Mnangagwa.
In his remarks, President Putin said Zimbabwe and Russia have built well tested friendly ties that date back to the liberation struggle and continue to work together on the international platform.
"Russia and Zimbabwe speak on unified or close positions on most issues of the international agenda, your country has traditionally been supporting Russia initiatives within the UN, Zimbabwe votes for our nomination and supports us, we highly appreciate that.
"We know that your country is going to hold yet another general election, we are confident that this election is going to happen in full compliance to the national and international standards. We would like to wish you and the party you lead every success," said President Putin.
Source - The Herald