News / Local
Mwonzora says they had no dog in the fight
29 Aug 2023 at 08:00hrs |
Views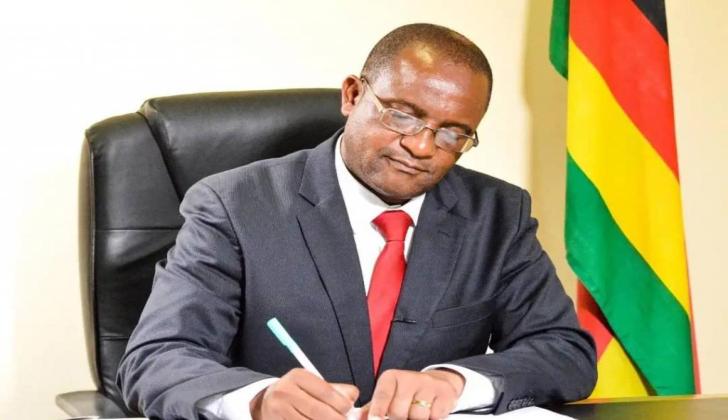 THE opposition MDC says it is not interested in the outcome of the recently-held harmonised elections because the party was not involved in the electoral process.
Party leader Douglas Mwonzora withdrew from the presidential race citing an unfair electoral playing field which he said was tilted in favour of the ruling Zanu-PF, but he was included on the ballot paper and garnered 28 883 votes.
Addressing journalists in Harare yesterday, Mwonzora said the MDC boycotted the elections because they were fundamentally flawed.
"We had nothing to do with the results of the elections. We made it clear that we are not in this election, so we are not interested in the results of this election. Those who were in this election can advise us better," he said.
"We had no dog in the fight. We disagree because this election is fundamentally flawed on the basis of delimitation, on the basis of discrimination, on the basis of disenfranchisement of other people."
He said the Zimbabwe Electoral Commission kept his name on the presidential ballot to allocate him a figure.
"I am not interested in the figure. I told them I was not interested in their election and I have very little interest in the results of this election because they are not very meaningful to us," he said.
"What we do know is that the condition for free and fair elections has not existed for us because 87 of our candidates were disenfranchised and people were denied the right to exercise their right."
Mwonzora called for dialogue among political parties to promote democracy in Zimbabwe.
"A government of national unity is a possible outcome of a dialogue. We cannot pre-empt what the dialogue must bring because we have said that the dialogue should be unconditional and must be inclusive, but the process must be done to better the life of Zimbabwe," Mwonzora said.
"The dialogue we are calling for is true dialogue that must be organic, that must include political and non-political actors and the generality of Zimbabwean people to get a Zimbabwe that is for everyone."
Mwonzora took over the MDC from Nelson Chamisa through the courts after successfully challenging his ascendancy to the presidency following the death of party founder Morgan Tsvangirai in February 2018.
However, many argue that his takeover was facilitated by the ruling Zanu-PF government to weaken the country's opposition.
Source - newsday