News / Local
Nakamba tops English Premier League tackle charts
03 Oct 2023 at 17:02hrs |
Views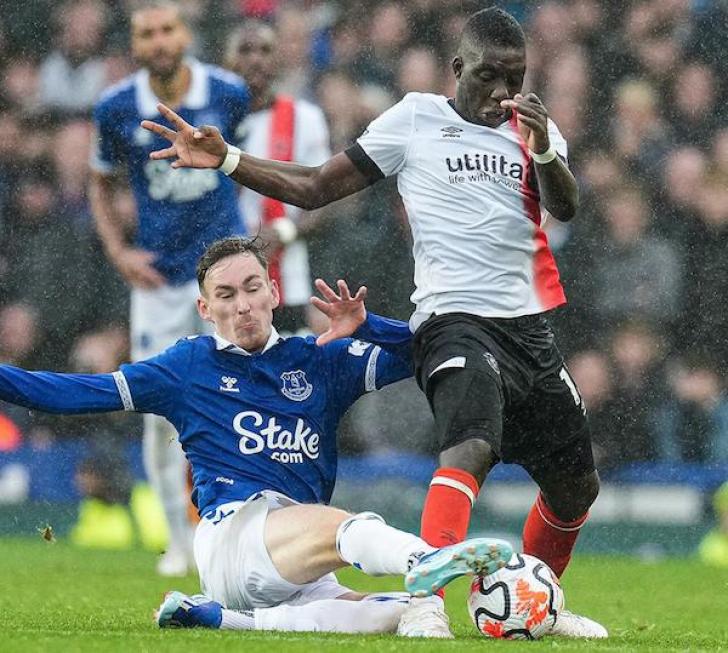 Luton Town manager Rob Edwards expressed his satisfaction with the performance of Zimbabwean international Marvelous Nakamba, who played a pivotal role in securing the team's first-ever Premier League victory last weekend. Nakamba's exceptional contribution earned him the Man of the Match title as Luton triumphed over Everton 2-1 at Goodison Park on Saturday.
Following the victory, THE WALT Podcast, a respected British podcast, unveiled a remarkable statistic: Nakamba, at 29 years old, has recorded the highest number of tackles in the Premier League this season, totaling 26.
THE WALT Podcast humorously quipped, "Seventy percent of the planet is covered by water; the other 30% is covered by Nakamba."
Commenting on Nakamba's significant impact in anticipation of their upcoming match against Burnley, Manager Edwards stated, "It demonstrates that perhaps we haven't had possession of the ball as much as others, which is why Nakamba has had to make so many tackles. We'll continue to rely on him for that."
Edwards further praised Nakamba, saying, "He was outstanding. I love that phrase, 'Seventy percent of the world is covered by water, the other 30 percent by Marvelous Nakamba.' I found it quite amusing myself because it's absolutely true. He's an exceptional individual. He quietly goes about his business without seeking the limelight. His performance was outstanding the other day, and he had a truly influential presence on the field. He does the work that often goes unnoticed and doesn't seek excessive praise; he simply excels as a top-notch player and a genuinely exceptional person."
Source - NewZimbabwe