News / National
Civil servants forced to fund Mugabe rally
27 Jun 2017 at 06:07hrs |
Views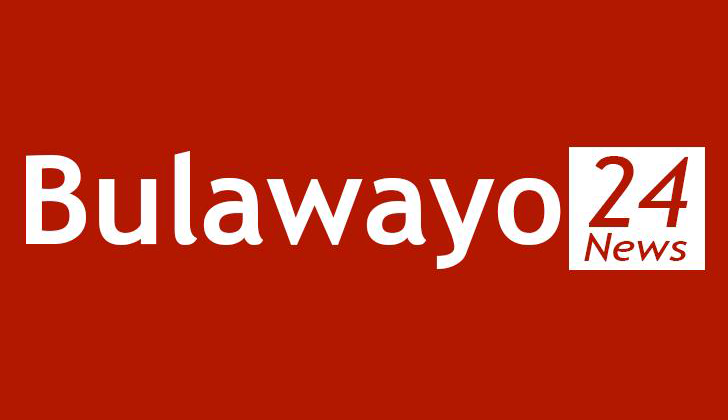 ZANU-PF has ordered all civil servants in Masvingo province to contribute at least $1 each, while government institutions, including schools, were commanded to make cash and kind donations towards President Robert Mugabe's campaign rally on Friday.
This was disclosed during a preparatory meeting held at the Civic Centre Hall yesterday.
"We are running around to raise resources and we have asked civil servants to contribute $1 each. The council also pledged $300," Zaka district administrator Victor Zinanga said.
Other district administrators from the province's eight districts said they had also asked boarding schools to donate their buses to ferry ruling party youths to the rally.
Masvingo Provincial Affairs minister Shuvai Mahofa said it was compulsory for schools to release their buses for the event.
"Every school with a bus should give us. It is mandatory. This is a function for the youths, and at schools there are youths in 'A' Level," she said.
"If we make this voluntary, we will end up with one big district with many schools giving us a few buses, yet they will be there. I think the provincial education director will help us."
Mwenezi district said 1 000kg of game meat had been pledged by the council, while three buses were to be released by Lundi, Mwenezi and Hebron high schools.
Billy Rautenbech's Zimbabwe Bio-Energy was said to have pledged to chip in, although it had not yet specified what kind of assistance it was offering, the meeting heard.
Chiredzi district said they had sent letters seeking donations from sugar producer Tongaat Hullet, Malilangwe Trust conservancy owners, safari operators and other companies, while two schools would provide two buses.
Great Zimbabwe Univeristy officials said although students were on vacation, they had recalled some for the rally to beef up the numbers.
The university pledged three buses and to publicise the event in the media.
Morgenster Teachers' College also pledged a bus and a kombi as well as $1 000.
But, Reformed Church University vice-chancellor Wiseman Magwa could not readily commit to funding the event, saying he still needed to consult his employers.
"We are still a young university and the university council will sit and decide what they can offer, they are the signatories so I cannot say how much we are pledging, they are going to sit down and discuss," he said amid laughter from the floor.
Masvingo City Council housing director Zvapano Munaganasa also brought the house down when he said they could not do more other than allowing free use of the hall for the meeting in addition to free use of Mucheke Stadium, ambulances and cleaning services.
Yesterday, Zanu-PF's ugly factional fights threatened to derail preparations for the rally, as rival camps fought over control of the event, with some of the party's provincial stalwarts skipping the meeting.
Among notable absentees were recently-elected elected provincial chairperson Ezra Chadzamira, his rival Mutero Masanganise and Daniel Shumba.
The trio could not be reached for comment yesterday.
Mahofa was evasive when contacted over the issue.
"I am doing my job as minister and not worried about who attended or snubbed the meeting," she said.
Provincial youth league leader, Norbert Ndaarombe claimed those who did not attend were busy elsewhere.
"We are all united as Zanu-PF in the preparations, there is nothing like that. Everything is going on smoothly," he said.
"Those that did not attend are busy with other things. They are committed elsewhere."
A Zanu-PF source, who declined to be named, said members from the party's two factions – G4O and Team Lacoste – were pulling in different directions, a move that could derail the rally.
"People are trying to pull each other down. The Lacoste faction (sympathetic to Vice-President Emmerson Mnangagwa) is basically in charge, having trounced G40 to take the provincial chairperson's position," a source said.
"But it has not been smooth sailing even within the Mnangagwa faction, with mistrust between different personalities.
"There is fierce jostling for control of the programme because the group that is in charge will have the right to pick and choose who speaks or does not speak at the rally. It's that important."
Similar fissures rocked Mugabe's campaign rally in Mutare two weeks ago when First Lady Grace Mugabe allegedly arm-twisted youth league leader, Kudzanayi Chipanga to allow suspended chairperson, Samuel Undenge to give the vote of thanks in place of politburo member, Oppah Muchinguri, who had been shortlisted to speak.
In a related development, talented Zim dancehall musician, Soul Jah Love has been lined up to perform at Mugabe's Masvingo rally despite his public humiliation by Zanu-PF youth leader, Innocent Hamandishe, who described the musician as a "non-entity" two weeks ago.
Source - newsday