News / National
USAid funds abusers push for Zimbabwe GNU
19 Aug 2018 at 06:33hrs |
Views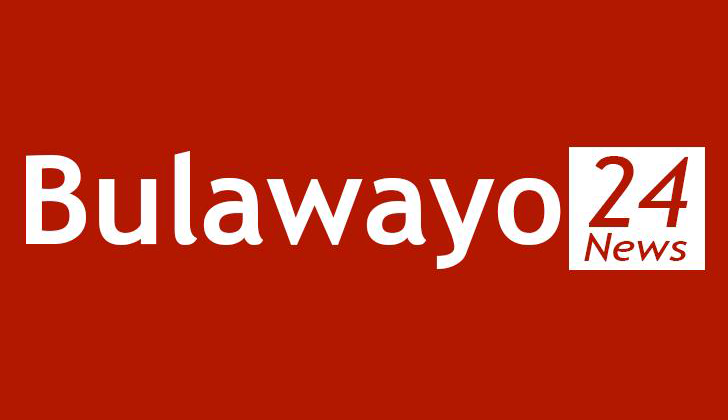 A GROUP of NGOs is contriving reports of State-sanctioned post-election human rights abuses in an effort to get Western countries to pressure President-elect Emmerson Mnangagwa into forming a "Government of National Unity" with opposition parties.
Under the ambit of the Zimbabwe Human Rights Forum, the NGOs last week generated a "2018 Post-Election Violence Monitoring Report", which claims to document violence against opposition supporters by State agents, Zanu-PF supporters and traditional chiefs. The allegations were not supported by any specifics, and many of them are based on social media rumours.
The report was passed to Western embassies in Harare, but when invited to present it to Government by Vice-President Dr Constantino Chiwenga, the NGOs played hide-and-seek. A diplomat who had been furnished with the report last week brought it to VP Chiwenga's attention. VP Chiwenga heads the Defence Ministry.
VP Chiwenga queried the veracity of the claims, and invited the author of the report - Counselling Services Unit director Dr Frances Lovemore - to present their case so that Government and civil society could investigate the allegations jointly.
Dr Lovemore, whose NGO has been blacklisted by donors for alleged abuse of funds, expressed reservations about meeting the VP alone, and she was told she could be accompanied by any diplomats of her choice. She settled on the European Union's Ambassador Philippe Van Damme and Britain's Ambassador Catriona Laing.
However, with the diplomats ready to meet the VP, Dr Lovemore inexplicably said she needed a week to gather evidence to back the claims she had already put in a report to diplomats. Ambassadors Laing and Van Damme proceeded to meet VP Chiwenga for several hours on Thursday. Among those present at the meeting were Dean of African Diplomats in Harare Ambassador Mwawapanga Mwanananga, senior Foreign Affairs mandarin Ambassador Jonathan Wutawunashe, and Secretary for Information Mr George Charamba.
"The VP was surprised as to why Lovemore needed to prepare when she had already presented a final report to diplomats. He said she was still welcome to come when she was ready," said a source privy to the meeting.
Dr Lovemore on Friday told our Harare Bureu she failed to attend the meeting because she was "unavailable".
"The invitation did not come from the VP, but through an intermediary. But I was really tied up yesterday (Thursday); I was not available and the invitation did not come from the VP himself. So it was a very strange invitation. Absolutely, we are very happy to meet with the VP. I was committed for the whole day yesterday, nor was I available today."
At the meeting, Ambassador Van Damme presented the ZHRF report to VP Chiwenga as "evidence" of post-election human rights violations.
Ambassador Laing, on the other hand, relied on the Zimbabwe Human Rights Commission's post-election report.
"The VP went through the reports and said, 'If you say so many people have been killed in Chitungwiza, then this should make these attacks easy to trace because these people should have names, addresses and of course they had funerals held for them'.
"He said Government acknowledged the deaths that took place as a result of the August 1 events because all the people who died had faces, names and were traceable. He said the report by ZHRF spoke in very general terms. He asked why the report speaks of assaults of three human rights defenders, but fails to identify even one of them," said the source.
"He told the diplomats that he was prepared to accompany them to visit an individual whom the report alleged was shot by soldiers, to verify if the said individual indeed had a bullet wound."
VP Chiwenga, sources added, proposed establishment of a team made up of Government, the UK and EU embassies and authors of the report to exhaustively investigate – through door-to-door visits – every alleged abuse documented in the report.
"He said if Government were to carry out the investigations on its own, the findings could be dismissed as untrue and accused of intimidation."
Sources said Ambassador Van Damme was not keen on the idea, appearing instead to want to stand by the unsubstantiated claims. Ambassador Van Damme, they added, claimed that over 50 people had been treated at Chitungwiza Central Hospital for various wounds from the "assaults". Asked where he had got the information, he said it was from social media.
"The VP offered to accompany Van Damme to Chitungwiza Hospital and interview staff on if they had treated any people assaulted by the military. The VP said all the nurses at Chitungwiza Hospital could not be Zanu-PF supporters and thus had no reason to lie in defence of the ruling party."
It was at this point, sources said, that Ambassador Laing asked if President-elect Mnangagwa was amenable to a coalition Government.
"The British Ambassador asked the VP if they would agree to a coalition Government and the VP responded by saying people do not negotiate for a coalition through violence. He said if the (opposition) MDC wanted to talk, it should come and sit down as Zimbabweans."
The VP told the diplomats of two senior MDC Alliance officials (names supplied) who have been asking to be included in the next Government. One of the officials, the VP informed them, spent last Sunday at his house begging to be seated on the VVIP dais at the Heroes Day commemorations. The other called VP Chiwenga asking to be included in official proceedings at Zimbabwe Defence Forces celebrations. Invites were extended to both officials, but they subsequently did not attend.
"The VP felt that (Ambassadors Laing and Van Damme) were maybe testing the waters ahead of official overtures for inclusion into Government by the opposition," said the source.
The meeting concluded with the VP telling the diplomats that Zimbabwe was bigger than Zanu-PF and MDC, and they in turn expressed willingness to work with Government.
"After the meeting, the VP went to see the President before he left for Namibia and the President agreed to the proposed arrangement of going on the ground to investigate the allegations made by the NGOs. The President and his deputy are deeply worried with how the country is being dragged into the mud all for the sake of getting political power by some individuals."
Ambassador Laing said she could not comment on her "private meeting" with VP Chiwenga.
She said: "It was obviously a private meeting so I am not sure how you know about that meeting. I think it's better to get a comment from the Vice-President and then once I have seen that, I am happy to comment. It is important for us to have these private meetings without them being broadcast everywhere. I am happy to comment if he is happy to go on the record as well, but this is not something that we are intending to be broadcast all over the world we have to have these private meetings were we relay our concerns and try to find the way forward."
Later, her office sent an email saying: "We can confirm that our ambassador attended a meeting with VP Constantino Chiwenga and urged the Zimbabwe Government to take seriously all reported human rights violations. We welcome the Government's intention to work with human rights organisations to ensure cases are brought to court and perpetrators held to account. UK embassy staff will have no role in investigating violence but will continue to monitor the situation carefully and liaise with civil society partners."
Ambassador Van Damme could not be reached for comment. Mr Charamba, who is also the Presidential Press Secretary, said of the NGOs' report: "You can see that the consumer of that information was not meant to be a person who asks critical questions as to the veracity of the information.
"The consumer of that material was a constituency which is already predisposed to condemn, however flimsy the charges being raised which would not stand scrutiny, let alone be admissible even in a kangaroo court. What is at issue here is to give a dog a bad name so as to hang it. Someone has to tell the Frances Lovemores of this world that we, Africans, have names, live in villages with names, under headmen with names, under chiefs with names, and that we are not mere numbers as if our identity is in statistics."
It was curious, he added, that the author of the report, who readily gave it to Western embassies, was not prepared to share it with Government, whose responsibility is to protect the same citizens.
Said Mr Charamba: "Historically, we meet the same lady working for an NGO named Amani Trust, again externally funded to deride or attack this country. She morphs anew as Counselling Services Unit funded by USAid and EU to specifically produce the report such as she tendered for the purpose of validating hostile foreign policy against Zimbabwe.
But you also meet this same organisation as charged with abusing USAid funds, thereby being blacklisted for funding purposes. The game in town is to produce well-packaged falsehoods on human rights so as to get the USAid and other donors to reverse the blacklist, such that it is not about the state of human rights in the country as it is for donor funding. In short, if blood is not produced on the streets, it must be produced on paper."
Source - zimpapers