News / National
Top lawyer arrested over 'smuggling'
25 Aug 2018 at 15:59hrs |
Views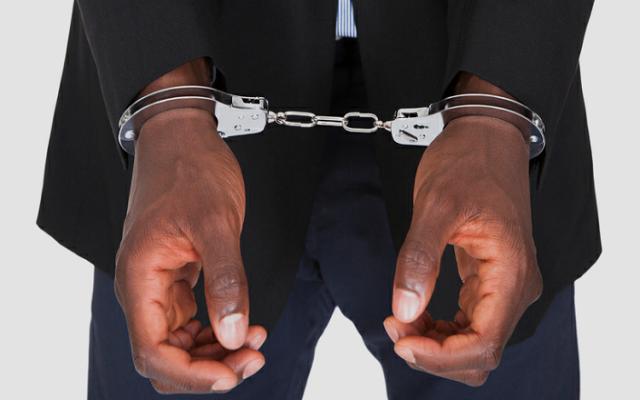 A TOP Harare lawyer Admire Rubaya was arrested yesterday while allegedly trying to smuggle gold out of the country through the Plumtree Border Post.
Acting Prosecutor General Mr Kumbirai Hodzi said Rubaya and another unnamed Harare lawyer were arrested as Government descends on a criminal syndicate involving senior civil servants.
He said the syndicate comprises top magistrates, prosecutors, police officers and immigration officers who systematically conducted corrupt activities which included smuggling of the country's resources.
The arrests came after seven Plumtree police officers were last week apprehended over theft of 28kg of gold worth nearly $1 million at Plumtree Police Station.
"I don't know who they are working for but what I know is that two lawyers have been arrested. I know there is one called Admire Rubaya and there is evidence that is coming in terms of unravelling the connections that were involved in the syndicate," said Mr Hodzi.
"This is a massive smuggling ring which was involved in the smuggling of gold over a number of years. And it involves lawyers, my prosecutors, magistrates some in regional courts, police officers and other civil servants at the border were part of the syndicate."
The Acting Prosecutor General said he did not have finer details of the recovered items but was confident that huge amounts of money were recovered.
He said the crackdown on corruption is being conducted by a special unit he set up after assuming office three weeks ago.
Mr Hodzi said the team includes presidential security team, police anti-corruption unit and special prosecutors.
He said investigations into the matter are still in progress.
"We don't have the figures of the people who are involved because some of the guys were arrested in Kwekwe, some in Plumtree, some in Bulawayo and others in Harare but it's just the same ring," he said.
Mr Hodzi said his office has taken a hardline stance against corruption and no one would be protected in the fight to weed out the vice.
"My message is very very clear, that when it comes to the fighting of corruption there won't be any sacred cows. The existence of this ring has been known for some time and no action was being taken," said Mr Hodzi.
"As such we are adopting a very hardline approach in our fight against corruption. We are unravelling this case from its logical beginning. We are doing a proper diagnosis, proper forensic investigation to find out when this ring was established, what was their modus operandi, who was involved."
Source - Chronicle