News / National
Zanu-PF bigwigs box over positions, power spoils
09 Oct 2020 at 21:36hrs |
Views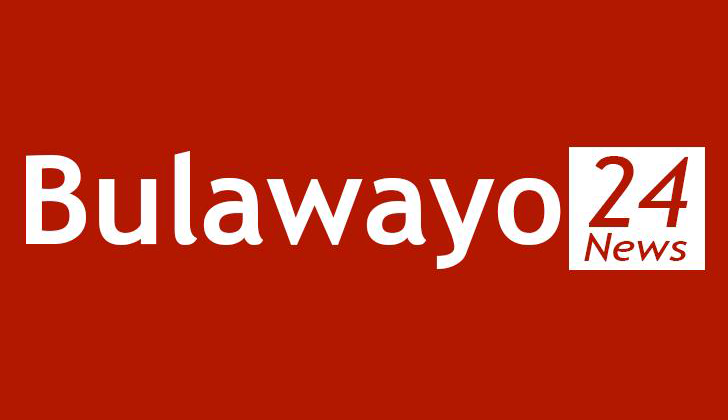 THIS weekend's Zanu-PF elections to choose the party's parliamentary candidates for Harare are the latest activities of the former liberation movement to be hit by debilitating chaos - with senior officials engaging in ugly spats.
This comes as the ruling party's deadly tribal and factional demons are once again wreaking havoc in the former liberation movement, with officials in the capital now damagingly accusing each other of ballot manipulations.
It also comes as preparations for the pending district co-ordinating committee (DCC) polls around the country which were banned during the last few years in power of the late former president Robert Mugabe - have been overshadowed by allegations of bribery and other nefarious games.
Earlier this week, party insiders also told the Daily News that Zanu-PF's internal wars were now fastapproaching the levels that almost disembowelled the former liberation movement during Mugabe's last few years in office, who was later ousted from power by a stunning and popular military coup in November 2017.
Now a mere week after violence forced the ruling party to abort its internal polls to choose a candidate for the vacant Kwekwe Central parliamentary constituency - where its supporters turned on each other with frightening ferocity - many officials are crying foul in Harare over chaotic preparations for this weekend's primaries.
Zanu-PF Harare provincial commissariat, Kudakwashe Damson, accused provincial women's chairperson Betty Kaseke yesterday of disappearing with the party's voters' roll - amid claims that she allegedly intended to manipulate structures in the Kuwadzana constituency.
"We have information to the effect that she (Kaseke) went to the commissariat department yesterday (Wednesday) where she managed to convince the people manning the office to give her the cell lists (voters' roll).
"She took them away and our worry is that they could be tampered with by either adding some more names or deleting others.
"We will, however, put in place mechanisms to ensure that whatever she will do with the lists, will not affect the credibility of the elections because we are going to be using the Zec (Zimbabwe Electoral Commission) voters' roll as well as the cell ones," Damson told the Daily News.
"We are also wary of the fact that the probability of candidates bussing voters from other constituencies that are not going to have by-elections is 100 percent.
"So, we have to make sure that we are thorough in matching the Zec voters' roll and ours," Damson further told the Daily News. Harare is holding its primary elections this weekend following the recent recalls of eight legislators and 18 councillors by the MDC, as well as the recent death of Kuwadzana East legislator Miriam Mushayi.
The vacant parliamentary constituencies are Epworth, Glen Norah, Harare Central, Highfield East, Highfield West, Kuwadzana, Kuwadzana East, Mufakose and St Mary's.
But Kaseke vehemently denied vanishing with the Kuwadzana voters' roll yesterday. "It is the work of my rivals who want to tarnish my name ahead of the elections. I have people who work in the constituency and we have done a lot of work there. So, they are trying to bring me down. "These things happen whenever there is an election. I am unaware of what they are alleging," she told the Daily News.
Damson also claimed yesterday that Zanu-PF bigwigs were aware of alleged land barons and remnants of the vanquished G40 faction who were using "dirty money" to buy the support of party structures to either become MPs or have their proxies win the elections.
"Regarding land barons, we have disqualified those that we know, including our zone 1 district co-ordinating committee secretary Ignatius Nyakweta, because we know he has a case before the courts over land issues.
"The same also applies to Phillip Guyo, our shadow MP for St Mary's and Bonface Manyonganise. "All of them wanted to be candidates for St Mary's constituency.
But we said we cannot take such a risk because they can be arrested any time. "The problem is all over the province, especially in St Mary's, Epworth, Harare Central and other areas where land barons have either presented themselves for election or are sponsoring candidates," Damson alleged.
"G40 candidates have also expressed serious interest in the primary elections. "We, however, managed to weed out some of them. But in other areas it was difficult because we could not disqualify some on the basis that they were being sponsored by land barons," he added.
Addressing party supporters in Epworth earlier this week, Zanu-PF provincial chairperson Godwills Masimirembwa bemoaned the attempts to manipulate the outcome of the primaries, and appealed to the electorate to expose corrupt aspiring candidates.
"You know the people who want to contest in the primary elections and if they are thieves write to the party to say this one is not fit for the position.
"I know that land barons had a meeting and they have their own candidates. We know their names. We are hearing and seeing what is happening.
"The land barons want to impose their candidates to influence results. We need people with the party at heart to represent the party and we don't want corrupt people," Masimirembwa said
In Epworth constituency, Damson is facing a serious challenge from Edmore Musandi and Taurai Kandishaya, while in Mufakose constituency Danny Derera will lock horns with Taurai Marembo.
A total of 38 candidates submitted their CVs to represent Zanu-PF in the nine constituencies, but only 25 were given the green light after 13 were disqualified for reasons ranging from not having been in the party for five years or being a land baron, among other allegations.
For local government elections, 74 candidates expressed interest for the 21 wards - out of which 58 were successful, while 18 were disqualified for various reasons, and two withdrew on their own volition.
This comes as Zanu-PF is also preparing for DCC polls which have been marred by allegations of dirty money changing hands and ugly factional fights.
So deep are the suspicions in this regard, that the former liberation movement has now roped in its security department to investigate these allegations and to deal with the growing ructions in general, which have sullied the party's preparations for the pending DCC elections.
The DCC structures elect Zanu-PF's 10 provincial executives - where the party and President Emmerson Mnangagwa draw members of the central committee and the politburo from.
The party's DCCs were disbanded in 2012 after they were deemed to be fanning factionalism during Mnangagwa and former vice president Joice Mujuru's battles to succeed Mugabe.
Then, Mnangagwa's group had gained control of most regions, including Mujuru's Mashonaland Central province - putting him in a strong position ahead of the party's 2014 congress.
The widening fissures in Zanu-PF appear to have taken the same route of the last few years in power of Mugabe.
Source - dailynews