News / National
Cop nabbed for insulting security guard
12 Feb 2021 at 15:48hrs |
Views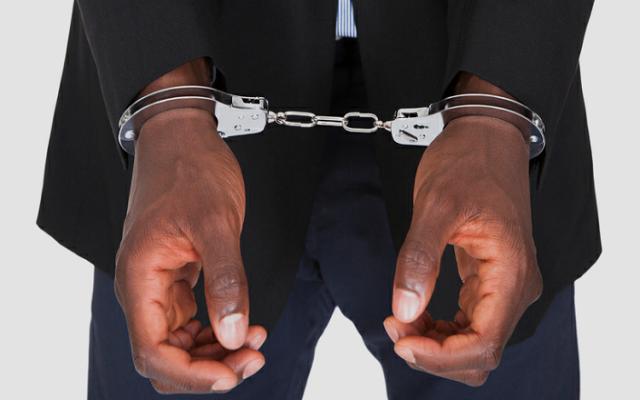 A police officer based at Shurugwi main camp was arrested for insulting a security guard over a malfunctioning thermometer yesterday
According to the charge sheet Albert Mombeyarara (31) went to Nyaradzo Mobile Office located along Main Street, Shurugwi, upon arrival, he saw Charles Zovovo (60) who is employed by Rams Security Gweru, as a security guard.
"On the 11th day of February 2021 at around 1230hours, the accused person who was clad in police uniform and currently deployed on Chikorokoza Ngachipere went to Nyaradzo Mobile Office located along Main Street, Shurugwi.
"Upon arrival, the accused saw Charles Zovovo who sanitised the accused person and in the process of checking his temperature, the thermometer malfunctioned. Zovovo then removed some batteries and replaced them with new ones.
"When he requested to recheck the accused's temperature, the accused refused, arguing that the thermometer was faulty.
Charles Zovovo then ignored the accused person and started saving other clients. The accused person then went to the counter where he rudely interacted with Linda Chenjerai who is employed as manager at Nyaradzo Mobile Office, Shurugwi.
"Linda Chenjerai then told the accused person to leave his office as he was disturbing them but the accused refused. Linda Chenjerai then asked Charles Zovovo to come and remove the accused person from the counter." read the charge sheet.
It is further alleged that "Zovovo approached the accused person and told him to leave but instead the accused informed Zovovo that he was under arrest for using a faulty thermometer. The accused person started insulting by shouting at Zovovo using obscene language and further grabbed him by the collar of his work suit.
Inspector Mubayiwa, the Officer-in-charge Crime and Cst Duncan who were passing by saw the accused manhandling Charles Zvovovo and escorted the two to the station for further investigations."
The case was recorded under RRB 4503318 and the accused was detained. Investigations revealed that Mombeyarara was looking drunk and smelling beer and had not been deployed in the CBD but was on standby at the Support Unit Base at the Main camp and had not been given permission to leave the base.
Source - Byo24News