News / National
Zimbabwe govt unsettled by non-renewal of SA permits
19 Jun 2021 at 15:05hrs |
Views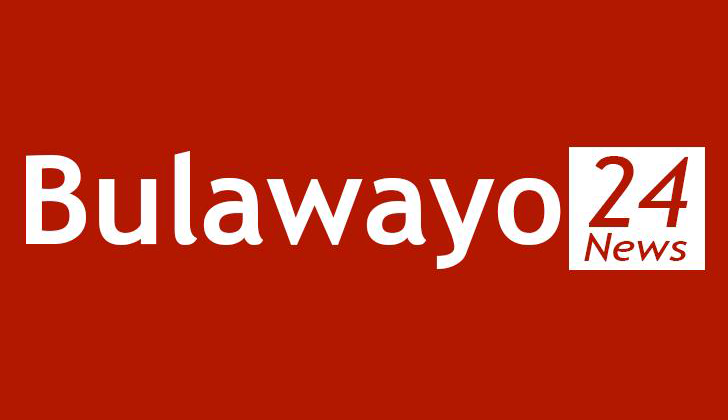 AS details of South Africa's recent bilateral talks with Zimbabwe emerge, the authorities in Harare are now in panic mode after Pretoria announced plans to suspend the temporary work permits of Zimbabweans who fled their country due to socio-economic factors, The NewsHawks reported.
It is estimated that South Africa is now home to nearly three million Zimbabweans who fled the country seeking better economic prospects as well as political asylum. Most of them have no proper documentation, according to organisations such as the International Organisation for Migration.
Zimbabwe is battling high inflation, high unemployment and political intolerance, among a litany of problems, amid calls for South Africa to intervene.
Fresh details gathered by The NewsHawks show that South Africa's International Relations and Cooperation minister, Naladi Pandor, last month met President Emmerson Mnangagwa and her Zimbabwean counterpart Frederick Shava at State House where Zimbabwe pleaded with its southern neighbour to delay the deportation of locals whose documentation is invalid.
"With Zanu-PF in election mode, the minister (Shava) felt that the move to suspend the temporary permits would affect the governing party's 2023 election campaign," a source familiar with the development said.
Mnangagwa, who secured a wafer-thin victory over his rival Nelson Chamisa during the controversial 2018 election, is seeking re-election in two years' time. The governing party has already launched its "five million votes" campaign which it hopes will assure Mnangagwa of resounding victory.
Sources said should South Africa send back home hundreds of thousands of Zimbabweans before the next polls, the Zanu-PF government - which has been employing Machiavellian politics to weaken Chamisa's party - will have to go back to the drawing board to re-strategise on its campaign.
"The government is not sure what Pretoria has up its sleeves, more so in the context of recent diplomatic engagements between the two countries," another source added.
George Charamba, the Deputy Chief Secretary in charge of Zimbabwe's presidential affairs, could not be reached for comment at the time of publication.
In 2017, the South African government announced new regulations for the new four-year non-renewable permit for nearly 200 000 Zimbabweans working and studying in South Africa.
The old permits, known as the Zimbabwean Exemption Permit (ZEP), replaced the Zimbabwean Special Permit (ZSP).
The initial Special Dispensation for Zimbabweans was approved in April 2009 to document Zimbabwean nationals who were in South Africa illegally. The ZSP allowed applications from Zimbabweans with a valid passport, evidence of employment, business or accredited study and a clear criminal record. Successful applicants were granted permits to stay and work, study or run a business in South Africa.
The ZEP permits were to be issued for a maximum period of four years, beginning on 1 January 2018 and expiring on 31 December 2021.
Pandor, who has in the past admitted that Zimbabwe needs dialogue to address its multifaceted problems, was last week quoted by South African media as saying Pretoria would want to resume talks with Harare.
"I really would like to put the question that I always put to my colleagues, this will be the first time we are having a formal meeting. He's the new minister of Foreign Affairs and I just want to ask him: How can we help Zimbabwe?" she said.
"In our discussions, we'll raise the important need for the opposition to be able to function, but this is something we think Zimbabweans must discuss together…We'd also like to send back our three envoys because their visit was incomplete, in that they met Zanu-PF, but it didn't meet external stakeholders. We think it is necessary."
During the same meeting, the two ministers discussed the African Renaissance Fund project, a R50 million (US$3.5m) pledge made after Cyclone Idai, that will be used to bolster Zimbabwe's food security.
Sources told The NewsHawks that Zanu-PF hardliners are resisting any dialogue that would include opposition leader Nelson Chamisa.
President Emmerson Mnangagwa, sources said, preferred that any talks be held under the umbrella of the Political Actors Dialogue which features peripheral opposition parties.
Lindiwe Zulu, chairperson of the ANC's sub-committee on International Affairs, last year told this author in an exclusive interview that South Africa's governing party believes there is a crisis in Zimbabwe and liberation movements have to be frank to each other.
Zulu was among ANC officials who were deployed to Harare to engage in bilateral engagements with Zanu-PF as political temperatures in the southern African nation shot up on the backdrop of a weakening economy.
However, days after the ANC team left for Johannesburg, acting Zanu-PF spokesperson Patrick Chinamasa accused Pretoria of meddling in Zimbabwe's internal affairs.
Source - NewsHawks