News / National
Mthwakazi Republic Party threatens mass action
14 Jan 2023 at 13:59hrs |
Views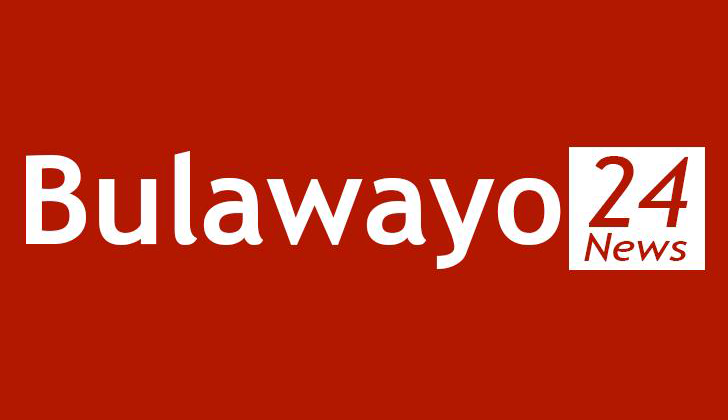 The Mthwakazi Republic Party (MRP) has threatened mass action if the preliminary delimitation report produced by the Zimbabwe Electoral Commission (ZEC) is adopted in its current form.
The party argues that ZEC was supposed to use the final census results and not rely on the number of people who had registered for the delimitation exercise because wards and constituencies serve other purposes besides elections, such as the distribution of funds.
MRP also questioned the rationale behind the reconfiguration of some constituencies in Bulawayo and Matabeleland South that are now 'double-membered or double-barrelled.'
These issues were tabled in the ZEC delimitation report, which will now be heard by the National Assembly and Senate on January 17 and 18, 2023, after being examined by a parliamentary Ad Hoc Committee, which highlighted a number of constitutional violations.
Following Parliament's debate, legislators would submit their findings and recommendations to President Emmerson Mnangagwa by January 20, 2023, for submission to ZEC.
MRP, on the other hand, has warned that if Parliament accepts the report without fixing the revealed flaws, the party will call for widespread protests.
Chairperson of the MRP Youth League, Mudenda Chilumbo, criticised ZEC's delimitation report, claiming that it failed to include the census population and instead relied on numbers of registered people.
"As MRP youth, we will not accept delimitation to be done based on voter registration. Voter registration has no power to determine the allocation of resources," he said in an interview with CITE.
Chilumbo also questioned why Bulawayo, as Zimbabwe's second-largest city, still maintained 12 constituencies.
"Does this mean there is no population growth? The bone of contestation remains the same, how many people are in Bulawayo as per the census? Does the allocation of resources come through voter registration or census?" he asked.
The MRP youth leader also mocked the newly restructured constituencies, claiming that locations now had surnames and totems, referring to some that were renamed in Bulawayo.
"We have Emakhandeni-Luveve Entumbane-Njube, Lobengula-Magwegwe Mpopoma-Mzilikazi and Pelandaba-Tshabalala. Where else did ZEC do these totems outside Matabeleland?" Chilumbo asked.
This redrawing of constituencies was seen in Matabeleland South, where Gwanda Central Constituency was renamed to Gwanda-Tshitaudze Constituency, including existing wards from the Beitbridge West and Gwanda North constituencies.
Matobo-Mangwe Constituency was also established, rearranging the existing boundaries of Mangwe and Matobo South constituencies.
"The populace is complaining about this. If parliament passes this report like they did in the Patriotic Bill, we are going to call for mass action in Matabeleland that will involve Bulawayo Metropolitan, Matabeleland North and Matabeleland South," Chilumbo claimed.
He went on to say the 'fact' that ZEC commissioners were not in accord demonstrated there was something sinister about the delimitation report..
"There is misunderstanding, misappropriation and corruption so that Matabeleland remains the lowest. Allocation of resources must not be based on voter registration but based on census results because someone who is not registered or doesn't vote has a right to social grants. People have a right to benefit from anything within the government and the government must respect the constitutional rights of a person to benefit from any proceeds," Chilumbo said.
"If they say voter registration is one that determines how resources are distributed, we will call for mass action as MRP. We have vast resources in Matabeleland and that money should be for the people. Parliament must debate accordingly and the president has to consider this carefully."
The MRP youth chairperson concluded that the delimitation process done by ZEC is "nullity."
"It has no space and that process must not be allowed to assimilate through," he said.
In its report, the parliamentary Ad Hoc Committee questioned ZEC's use of registered voters rather than census data.
"Section 161 (1) of the Constitution requires delimitation to take place as soon as possible after a population census. Population is a crucial consideration for delimitation and is listed in section 161(6)(f) as one of the factors to be considered in attaining equal number of voters in a constituency or ward. The population census contemplated in this section is the final census report. The Committee noted that ZEC considered the registered voters' population and not the total population," read the report.
According to the Ad Hoc committee, the use of the selective segment of the population census referred to as the adult population in the ZEC report is a violation of the constitutional values and principles enunciated in sections 3 (2) (j) and (k), which relate to the equitable sharing of national resources, including land and devolution funds, respectively.
"A population census measures the entire population including non-voters and children who are also affected by delimitation of electoral boundaries in respect of service delivery," read the report.
Source - cire.org.zw