News / National
ZEC's 7 rebel commissioners did not sign final delimitation report
06 Feb 2023 at 20:51hrs |
Views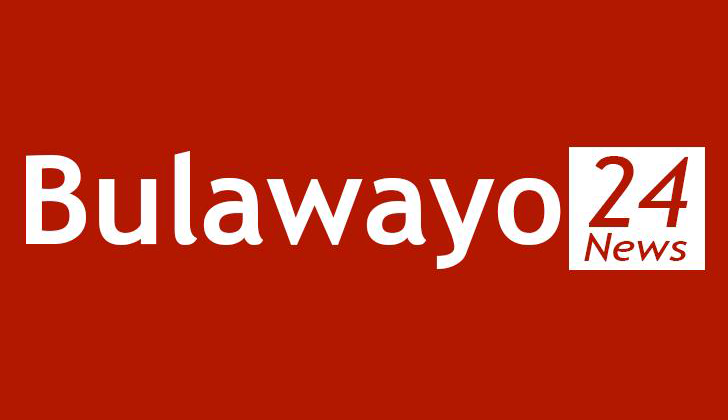 Seven of the nine commissioners of the Zimbabwe Electoral Commission (ZEC) did not sign the final report on the delimitation of ward and constituency boundaries handed over to President Emmerson Mnangagwa last Friday, ZimLive reported.
ZEC chairperson Justice Priscilla Chigumba and her deputy Rodney Simukai Kiwa delivered the report to Mnangagwa, extending a raging controversy over the legality of the delimitation exercise.
"As was the case with the preliminary report submitted to the president on December 26 last year, and to parliament on January 6 this year, Justice Chigumba and commissioner Kiwa proceeded without the seven other commissioners," a source briefed on the developments said.
Emerging from her meeting with Mnangagwa, Justice Chigumba paid tribute to "the deputy chairperson Simukai Kiwa, the CEO Utoile Silaigwana and the rest of the administrative team behind me" for what she said was a "credible job that will impress Zimbabweans."
There was no mention of the seven rebel commissioners – Jasper Mangwana, Abigail Millicent Mohadi-Ambrose, Catherine Mpofu, Jane Mbetu Nzvenga, Kudzai Shava, Rosewita Murutare and Shepherd Manhivi – who previously wrote to Mnangagwa dissociating themselves from the preliminary delimitation report, while also urging him to bin the delimitation process and restart it after elections, which has the consequence that elections likely to be held in August would be conducted under old boundaries drawn up in 2007 and 2008.
Justice Chigumba did refer to the internal battles within ZEC, however, while expressing the hope that the other commissioners would come around.
"ZEC is a family," she said. "Whatever is happening or not happening at ZEC, we can assure Zimbabweans that within the next month or so, we will have everything under control and I can assure Zimbabweans that we will go to elections united as a commission."
A Zanu-PF activist Tonderai Chidawa has a pending application at the Constitutional Court seeking to have the entire delimitation process set aside on the basis of lack of consensus among the commissioners. Chidawa wants the Constitutional Court to decide if Justice Chigumba and her deputy can make important decisions without a majority of the commissioners. The matter is pending.
The delimitation exercise has exposed growing fissures in the ruling Zanu-PF party, amid allegations that the rebel commissioners are being controlled by a faction loyal to Mnangagwa, while Justice Chigumba faces allegations of "selling out" to another faction led by Mnangagwa's deputy, Constantino Chiwenga.
At the heart of the row are claims by Mnangagwa loyalists that ZEC redrew ward and constituency boundaries in a manner that could hand the opposition more seats, and deny Mnangagwa a two thirds majority. This was allegedly done by strategically moving voters from urban opposition hotbeds into neighbouring battleground rural seats controlled by pro-Mnangagwa MPs.
ZEC also "deleted" seven constituencies held by Mnangagwa loyalists among them ministers Felix Mhona and Mangaliso Ndlovu, and Zanu-PF chief whip Pupurai Togarepi.
Mnangagwa hawks including the justice minister Ziyambi Ziyambi and the powerful justice secretary Virginia Mabhiza have briefed the Zanu-PF leader of an alleged plot to first deny him a two thirds majority in parliament, and with it the ability to amend the constitution to abolish term limits, and then to cause his removal through a process similar to impeachment in which pro-Chiwenga MPs will gang up with opposition Citizens Coalition for Change MPs to ensure he does not finish his second and final term, if re-elected.
Mnangagwa's growing apprehension over possible ZEC gerrymandering triggered chaotic briefings by his aides following his meeting with Justice Chigumba. His spokesman George Charamba said the ZEC boss had submitted the final delimitation report, but this was countered by information ministry secretary Ndavaningi Mangwana who insisted that the report was only "preliminary."
Charamba had changed tune by Sunday, telling state media that the report submitted by ZEC was a draft.
ZEC has not commented on those statements, but Justice Chigumba left no doubt she was done when she addressed the media on Friday.
"The president has a mandate to gazette the final delimitation report within 14 days of today," she declared.
ZimLive has been briefed that Mnangagwa is irritated that ZEC has the final say on delimitation under the constitution. While meeting Justice Chigumba, he reportedly wondered why there were journalists at State House.
"Chigumba told Mnangagwa she had brought ZEC's final delimitation report with comments, and he told her it was not final. It's telling that she emerged from that meeting to tell reporters that she had submitted her final report, clearly sending a strong message that she's not for turning," a source briefed on the discussions revealed.
Justice Chigumba, ZEC CEO Silaigwana and justice minister Ziyambi were all approached for a comment for this story but declined to answer questions.
Zimbabwe's constitution says delimitation must be completed at least six months before polling day if the new electoral boundaries are to be used for that election.
The window for Zimbabwe's general election, according to the law, is between July 28 and August 26 when parliament's term ends. For a July election, the delimitation report should have been published by January 28 if the newly-drawn constituency and ward boundaries are to apply.
Mnangagwa could still call an election at the end of July, forcing an election under old boundaries as his aides demand, but observers say this would be impolitic.
If polling day is fixed at the latest date, August 26, the delimitation report is required to be published by February 26 to allow the necessary six months to elapse between the completion of delimitation and polling day.
Source - ZimLive