News / National
Only 1 447 Zimbabweans petition Mnangagwa over PVOs Bill
28 Feb 2023 at 09:27hrs |
Views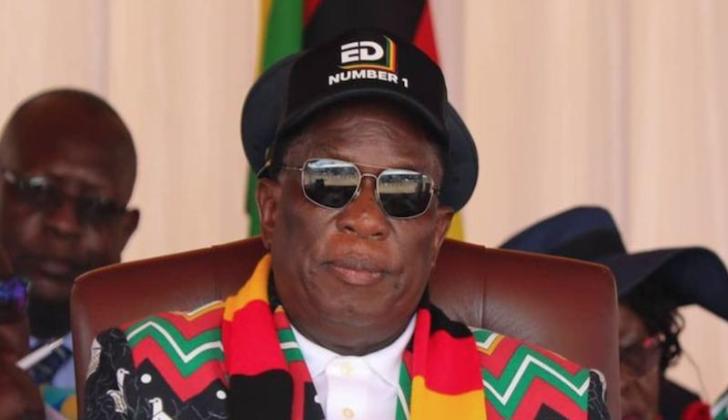 PRESSURE is mounting on President Emmerson Mnangagwa not to sign into law the contentious Private Voluntary Organisations (PVOs) Amendment Bill.
A petition to stop the law, perceived as repressive, has now received 1 447 signatures against a target of 1 500 signatures.
Critics say, if passed into law, the Bill would give government unfettered discretionary power to overregulate and interfere in the governance and operations of non-government organisations (NGOs).
For instance, its provisions provide the government with unchecked power to designate any PVO as "high risk" or "vulnerable" to terrorism abuse, thereby allowing the State to deregister and remove or replace its leadership.
Furthermore, PVOs would be prohibited from supporting or opposing any political party or candidate.
The controversial Bill will also criminalise the work of civil society organisations (CSOs) in Zimbabwe by proposing harsh penalties, including jail time of up to one year for perceived NGO registration framework-related offences.
A petition, started by a citizen Simba Tembo three days ago targets to get 1 500 signatures from Zimbabweans. After completion, it will be handed over to Mnangagwa.
"We petition Your Excellency to refuse to lend your signature to the Private Voluntary Organisations (PVOs) Amendment Bill H.B. 10 of 2021, which was passed by the Senate on February 2, 2023," the petition read.
"As a listening President, an attribute you have constantly reminded us of, we hope and believe you will listen to the truths regarding what this kind of law will cost. The economic prejudice that the PVOs Amendment Bill will have on the country if passed into law cannot be overstated. The country stands to lose up to nearly US$1 billion in development support when the civil society sector is disrupted, resources which have made the difference between life and death for many citizens."
"Your High Office is charged with signing into law; legislation that is citizen-centred, which embody the social contract espoused in the Constitution and that adhere to international law obligations. This proposed law is one whose blemish may be impossible to wash from your record.
"As Zimbabwe seeks re-engagement in the international arena; as Zimbabwe seeks to cast a new trajectory in its post-independent democratic project, signing a regressive law as the PVOs Amendment Bill will only amount to shooting ourselves in the foot, regarding the democratic gains we have scored thus far, and the goodwill that has mounted on the international scene."
The petition recommends use of more constitutional and less disruptive ways to deal with alleged rogue NGOs.
Source - Newsday Zimbabwe