News / National
Zimbabwe on the radar of the new US Africa strategy
04 Mar 2023 at 20:59hrs |
Views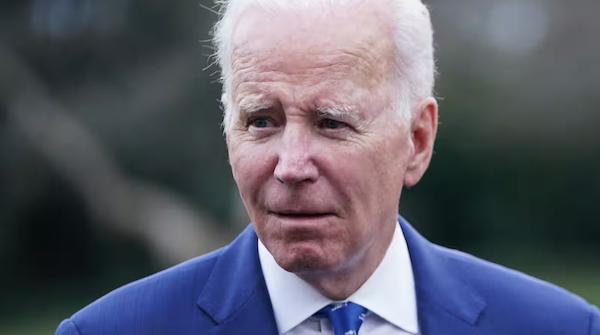 Toy soldier
The United States foreign relations committee held confirmation hearings for President Joe Biden's Zimbabwe, Nigeria, Rwanda and Niger ambassadorship nominees on Wednesday.
The four countries are on the radar of the new US Africa strategy.
Zimbabwe is expected to hold general elections later this year and Nigeria has just conducted elections of its own.
Meanwhile, relations between the US and Rwanda have been bumpy over human rights and the Democratic Republic of the Congo (DRC) rebel menace.
Biden's nominee for Zimbabwe is Pamela Tremont from Virginia, who has 30 years of experience in foreign services. She will arrive in Zimbabwe ahead of the general elections, which she said was an opportunity to "deliver on President Emmerson Mnangagwa's yet-to-be-realised commitment to hold a peaceful and democratic electoral process.
She said:
If confirmed, I will actively work to support the democratic aspirations of those advocating for Zimbabweans' constitutional rights, and I will seek partnership with all those in Zimbabwe who are doing the same.
US Deputy Assistant Secretary in the Bureau of African Affairs, Robert Scott, winds up his visit to Zimbabwe on Friday.
During his stay, he engaged with the Zimbabwean government about the upcoming general elections. In an address to journalists, Zimbabwe's foreign affairs minister, Frederick Shava, confirmed this.
"We spoke about upcoming elections, and we all agreed on the need for non-violence, for leaders to continue to call for clear, transparent elections," Shava said.
For Nigeria, Richard Mills of Georgia said he was also up for the challenge as the country navigates new territory under a new government. The US was the first to congratulate President-elect Bola Tinubu on Wednesday.
But Republican senator James Elroy Risch went against the government's endorsement of the election, calling it "deeply flawed.
If Mills is to be the US' new man in Abuja, he will work with Nigeria to face its daily challenges.
He said:
The new government will be faced with many challenges: how to beat back the threat from ISIS, Boko Haram, and other criminal elements in Nigeria; how to reduce intra-communal strife in the country that has claimed the lives of far too many Nigerian Muslims and Christians, and how to harness Nigeria's vast oil wealth to improve the lives of its citizens.
"If confirmed, I am committed to leveraging all elements of American diplomacy and foreign assistance to help Nigeria tackle these goals," he added.
Nigeria is an important economic partner for the US, with more than R180 billion in two-way trade.
The US is one of the leading voices in condemning alleged Rwandan support of M23 rebels operating in the eastern DRC, a claim that Rwandan President Paul Kagame has openly denied.
The US is also at loggerheads with Kagame over the arrest of Paul Rusesabagina, the human rights activist who worked as the manager of the Hôtel des Mille Collines in Kigali during the Rwandan genocide.
The US argued that Rwanda unlawfully jailed its citizen, but the latter has maintained that Rusesabagina will serve his 25-year sentence in Rwanda.
To deal with these fragile relations between the US and Kigali, Biden nominated Eric Kneedler of Pennsylvania.
Kneedler will press ahead with US Secretary of State Antony Blinken's diplomacy from his visit to Rwanda last year, when human rights were a major talking point.
He said:
The United States has concerns about the human rights climate in Rwanda and believes citizens in every country should be able to express their views without fear of intimidation, imprisonment, violence, or any other forms of repression.
Kneedler will also be expected to deal with the DRC question because instability in the east of the DRC will hurt elections on 20 December.
"If confirmed, I will use every tool at my disposal to help de-escalate tensions, promote respect for sovereignty and territorial integrity, and assist ongoing African-led mediation efforts," he said.
In addition to being a crucial ally in American efforts to combat violent extremism, enhance democratic governance, and uphold international humanitarian law throughout west Africa, Niger faces significant terrorist threats on numerous frontiers.
That's why the Global Coalition to Defeat Daesh/ISIS Africa Focus Group was in Niger this week at the invitation of the government.
The group co-chaired by Italy, Morocco, Niger, and the US represents a collaborative, civilian-focused counter-terrorism effort intended to enhance the counter-terrorism capabilities of African members. With Niger central in the US' fight against terrorism, Biden nominated Kathleen FitzGibbon from New York as the next ambassador to Niger.
Having worked in Nigeria, Chad, Uganda, Sierra Leone, and Gabon, she has a wealth of experience in counter-terrorism. Hence, she intends to make it her top priority.
She said:
While serving in Africa, I coordinated military and law enforcement activities during numerous situations of political unrest, terrorist threats, and kidnapping-for-ransom cases.
"In 2020, I secured Nigerian permission for a successful cross-border rescue of an American hostage," she said. If confirmed, she said, she would make use of these rich experiences to reinforce the strong partnership between Niger and the US.
Source - news24