News / National
King Mswati III arrives in Zimbabwe for State visit
23 Apr 2023 at 07:46hrs |
Views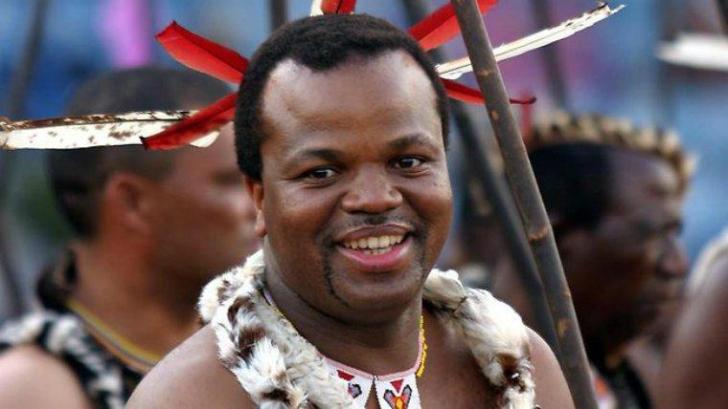 King Mswati III of the Kingdom of Eswatini arrives in the country on Tuesday for an official State visit, which begins on Thursday, where he is expected to hold talks with President Mnangagwa.
Before starting his two-day State visit, he will join three other leaders — Presidents Paul Kagame of Rwanda, Lazarus Chakwera of Malawi and Hakainde Hichilema of Zambia — in Victoria Falls for the Transform Africa Summit (TAS), which begins on Wednesday.
He is billed to officially open the 63rd edition of the Zimbabwe International Trade Fair (ZITF) in Bulawayo on Friday.
On Thursday, he will hold formal talks in Harare with President Mnangagwa before attending a State banquet in his honour later that evening.
Foreign Affairs and International Trade Permanent Secretary Ambassador James Manzou said the State visit sought to strengthen bilateral relations between Harare and Mbabane.
President Mnangagwa and King Mswati, he said, will discuss the strengthening of bilateral cooperation, tourism, agriculture, trade and investment.
"King Mswati III will be in the country on April 25 and will begin his stay in Victoria Falls, where he will attend the Transform Africa Summit.
"The following day, April 26, he will join other Heads of State participating at the official opening of the summit, before he heads to Harare to begin the official State visit," he said.
"The official State visit is scheduled to begin on April 27, where King Mswati will meet President Mnangagwa at State House.
"The two leaders will hold official talks before attending a State banquet in the evening the same day. Zimbabwe is very happy and honoured to be hosting King Mswati III."
Ambassador Manzou said on Friday, King Mswati III will officially open the ZITF, before departing the following day.
This year, ZITF, which begins on Tuesday and ends on Saturday, will run under the theme "Transformative Innovation, Global Competitiveness".
More than 100 first-time exhibitors, including the European Union delegation, have registered to participate at the fair.
Meanwhile, over 3 000 representatives of more than 100 countries will participate at this year's TAS.
Key speakers at the summit include Serbia Deputy Prime Minister and Minister of Finance Mr Siniša Mali; Estonia's Deputy Minister for Economic and Development Ms Mariin Ratnik; the President and Chairperson of the African Export-Import Bank (Afreximbank), Dr Benedict Okey Oramah; and Postal and Telecommunications Regulatory Authority of Zimbabwe (Potraz) director-general Dr Gift Machengete.
TAS, which is in its sixth edition, will be held from Wednesday to Friday under the theme "Connect, Innovate and Transform".
The previous five editions were all held in Rwanda.
The summit is an annual forum that brings together global and regional leaders from government, business and international organisations to collaborate on new ways of shaping, accelerating and sustaining Africa's ongoing digital revolution.
Source - The Sunday Mail