News / National
More misery for MA Auto Spares director Michael Smith
27 Apr 2023 at 13:18hrs |
Views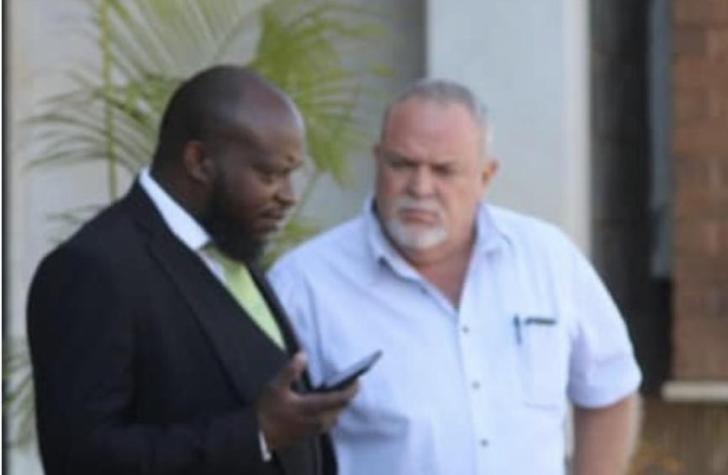 HARARE - A Harare-based motor spare company, MA Auto Spares director Michael Smith previously charged with six counts of fraud was back in court on Wednesday facing 10 more counts.
Smith is now facing 10 more counts of fraud and six counts of theft of trust property.
He voluntarily appeared before Harare Magistrate Denis Mangosi in the company of his lawyer and is out on ZWL$100 000 bail.
The complainant in the matter is Michael Asher a shareholder and co-director at MA Auto Spares currently based in Australia.
The State alleges that Sometime in October 2019, Asher left for Australia and failed to return due to Covid 19 restrictions till September 2022.
Upon his return, he then discovered that the company was paying its South African suppliers through a third party, Mant Procurement [Pvt) Ltd, a South Africa-registered company co-owned by Smith and his South Africa-based friend, Tony Oatley.
Smith had not disclosed this arrangement to his principal.
MA Auto Supplies later unearthed that Mant Procurement was overcharging the company and suffered prejudice in excess of R100 000. In February, Smith allegedly imported two tents using MA Auto Suppliers (Pvt) Ltd's resources under the pretence that they belonged to the company.
He allegedly sold the tents to Ms Horsley for US$1 800 before converting the cash to his own use.
Smith used the same modus operandi to import a Station Wagon Rear Bumper and RHS Carrier and the customer paid R24 259.83 directly into Mant Procurement (Pvt) Ltd's FNB account.
On another occasion, Smith was authorised by the complainant to sell their Toyota Land Cruiser for US$7 500 and converted the amount to his own use.
It is further alleged that he, failed to account for US$ 28 985.72 being total payment of service charges he received from 25 of his different relatives and friends after offering such service using company resources between October 2019 and September 2022.
In November 2020, the accused failed to account for US$ 10 000 loan advanced to the company
Smith also failed to account 25 Jura cleaning tablets, bearings and spring, a fridge freezer, fridge slide and sockets.
In June 2021, the accused purchased a fridge slides from Front Runner Racks, Prokel Trading Craft Controls, Gelique and Dischem as items for use at MA Auto using company funds but did not then surrender the said items to the company.
Smith settled personal account arrears in the sum of ZWL$ 206 950.00 using company funds on the false pretext that it was company arrears, and as a result of the accused's actions complainant suffered an actual prejudice of US$ 17 500.00, ZAR 4 110.00 and ZWL$ 206 950.00.
Smith through his lawyer requested for the complainant to attend court and placed the State on notice that if he fails, he will be applying to be removed from remand.
The matter has been postponed to May 30 for trial.
Source - Byo24News